We asked the experts: How to buy a video editing PC
Buying a video editing PC doesn't need to be a chore when you've got experts at hand.
(Image credit: Davinci)
Buying a video editing PC can be fraught with (financial) danger: overspend on one component and you end up with an unbalanced workstation that will cause you to go berserk.
We approached five tech experts that specialize in video editing to help us determine what to look for when choosing the perfect system to cut through Adobe Premiere Pro or Davinci Resolve.
As someone who once tried to build a cheap video editing PC, it pleases me that we won't talk budget or platform as the rules apply regardless of whether you want to run a Windows or an Apple Mac. The best video editing software run on both popular operating systems (as well as iOS and Android in most cases) - unless of course if you use Final Cut Pro. So, let's open the floor to the experts to find out what needs to be considered when buying a video editing PC.
How to buy a video editing PC?
Check out our Q&A with five hardware experts: William George, Ashley Rolfe, Josh Covington, Alan Spohr and Matt Allard.
Bear in mind that I didn't have any requirements other than to answer the question as honestly as possible - some answers are therefore longer and more detailed than others and that our experts used the terms "PC" and "Workstation" interchangeably.
Note also that most but not all of the advice bestowed below apply to video editing laptops as well.
1. Puget Systems
William George has been at boutique workstation specialists Puget Systems for nearly 18 years where he is now a vital member of the product development team, managing their hardware platform configurations and recommended system program. He has also spent years researching the applications customers use, testing them on various types of computer hardware, and then publishing articles and system recommendations.
There are a number of ways to approach getting a great video editing workstation, but they all share a few common steps. I'll walk through those, and then give a shortcut at the end to save you time and effort.
Before you can properly spec out an editing PC, you need to know what software you will be running and what sort of video footage you will be working with. Applications have different requirements and ways they use hardware.
For example, Final Cut only runs on Apple systems while DaVinci Resolve also runs on Windows and Linux, and makes heavy use of graphics cards (GPUs) for a lot of its processing. Likewise, different codecs may lean more on the processor (CPU) or GPU. Figuring out what you will be working with is the foundation.
Once you know that, you can look at benchmarks and hardware reviews from sources you trust to determine what type of CPU and GPU will be ideal for your situation. Your budget will come into play here as well, and while these two components are often the most expensive parts of a workstation there are many other factors that affect overall cost as well. Alongside balancing these hardware choices, you will want to determine how much system memory (RAM) and solid-state drive (SSD) storage space you need.
Most pure video editing applications will be good with 64 to 128GB of RAM, but if you also use motion graphics software like After Effects, you may benefit from more.
Likewise, at least 1TB of internal drive space is essential for holding your operating system, applications, and temp files - plus an additional 1TB (or more, depending on your footage) for working files. If you want to keep multiple projects locally on the system, then additional storage will be needed - but external or even networked storage can also work well for archiving finished jobs or holding excess b-roll.
Putting all of that information together, within the constraints of your budget, will help you pick out all the parts you would need to either build a video editing PC for yourself or properly configure one to be made for you. However, there is a shortcut: talk to a trusted system builder, especially one specializing in professional workstations. They should have consultants that can walk you through all of this without you needing to go off and research how your software works, search for the latest benchmarks, or compare component prices between online retailers.
2. Lenovo
Ashley Rolfe is the chief technologist at Lenovo UK & Ireland. He has an interest for hardware (ThinkStation, ThinkPad, ThinkVision) in general and video editing in particular, having honed his expertise working at Fujitsu and then, for almost two decades at Viglen before joining Lenovo in 2012. He may or may not have dabbled with Adobe Premiere Pro, Microsoft Movie Editor and Lightworks.
Finding the best PC for video editing can sometimes seem like a daunting task even though almost every device, from laptops to phones, is capable of basic video editing.
This means that PCs for video editing need to have a set of basic capabilities and specifications that cater for those wanting to work on videos that contain large amounts of information, whether this be in their professional career or as a hobby in their spare time.
The first thing to consider is your likely demands of the PC, not just immediately but over the next few years. Will your requirements get more demanding as your skills grow? Do you require a laptop for editing on the go or will an expandible, more powerful deskside tower be the most suitable solution? The processor is the heart of your video editing PC and plays a significant role in its performance. Look for a CPU with a high core count and clock speed to handle resource-intensive tasks. Sufficient RAM is vital for smooth video editing.
Aim for a minimum of 16GB, but if your projects involve high-resolution footage or complex effects, consider 32GB or more.
A robust GPU significantly speeds up video rendering and effects processing. Look for a GPU with dedicated video memory (VRAM) and support for technologies like CUDA or OpenCL. Video editing requires ample storage space for footage, project files, and software. If you can, opt for the latest generation PCIe SSD. HDDs offer cost-effective mass storage but will really slow your workflow down.
Set a realistic budget based on your specific needs. Remember, video editing PCs can range from affordable options for beginners to high-end workstations for professionals. Determine your workflow demands first, think about your changing requirements over the coming years and strike a balance between performance, features, and cost.
3. Velocity Micro
Josh Covington has been with PC builder Velocity Micro since 2007 in various Marketing, PR, Product Development, and Sales related roles. As the Director of Sales & Marketing, he is fully immersed in the industry, bleeding edge hardware, and custom system configurations with video editing rigs being his favorite. He enjoys Seinfeld reruns, the Atlanta Braves, and Beatles songs written by John, Paul, or George. Sorry, Ringo.
Configuring the perfect video editing PC can be an intimidating chore. The perfect spec choices depend heavily on the software you use and your specific workflow. Let us walk you through it our workflow.
Resolution matters as all video resolutions are not made equal, especially when it comes to video editing. Working with video at FHD (1080p), QHD (1440p), and UHD (4K) resolutions require increasing hardware muscle. You'll need to make sure your configuration is well suited to handle your workload and pixel count with more emphasis on CPU, GPU, and RAM at higher resolutions.
Consider the software as it's critically important to understand the hardware requirements of your specific software and render engine and how they utilize the CPU and GPU before finalizing a video editing pc configuration. Otherwise, you may be investing serious money into components that will not impact render performance. Before configuring, your first step needs to be to visit the support pages of your preferred software to learn more about required and recommended specs.
Choose a graphics card wisely as this is the first hardware consideration for any video editing machine should be GPU, aka graphics card. Both AMD and NVIDIA have lines of professional graphics (Pro and Quadro respectively) as well as consumer graphics (Radeon and Geforce). Generally speaking, those professional cards do have some advantages, mainly in their support of ECC vRAM, durability, and driver optimization for these types of workloads.
In our experience though, unless your application is specifically designed for those professional cards only, we've found the consumer grade Radeon and Geforce cards are a much better value. Again though, this depends on your specific software requirements. Tip: One note about vRAM: Though it's an important spec when comparing graphics cards, there are more impactful specs to video editing that just vRAM size, such as RAM type, speed, and GPU clock. Don't be swayed by flashy amounts of vRAM tied to sub-par GPUs (like the 12GB GeForce RTX 3060).
Picking the right processor as most video editing software is multi-threaded, meaning it's designed to utilize multi-core CPUs and scales performance appropriately. For this reason, a higher core count CPU with multi-threading will pay off dividends. For most editors, 13th Gen Intel Core i9 or AMD Ryzen 7000 series are excellent choices, but for professional workloads, a workstation CPU like AMD Threadripper PRO with 24+ cores or Intel Xeon 3300 may be best.
Although GPU and CPU are the most important specs to any video editing build, there are other component considerations to make as well:
Memory – Most software uses system RAM when scrubbing, scrolling, or previewing editable content. The amount and speed of RAM you need depends on the resolution you're working in, but 32GB of DDR5 is a minimum.
Storage – Storage capacity is important to ensure you have enough space for both rendered and raw video files, but storage speed should be a consideration as well. An ultra-fast Gen 4 NVMe like the Samsung 990 Pro will shorten load, file retrieval, and encoding times.
Cooling – The fastest workstation in the world is useless if the cooling isn't sufficient for stable operation. We always recommend an AIO liquid cooler of some type on all video editing workstations. For ultra-performance systems, additional high CFM case fans may be necessary for proper airflow.
4. Dell
Matthew Allard sits in the Dell Precision workstations team and leads strategic alliances for the Media and Entertainment industry, working closely with Independent Software Vendors (ISVs), customers and technology partners. He has more than 20 years of experience within the tech sector, and prior to Dell, he held marketing and product management roles at Autodesk, Avid Technology, Schneider Electric, Microsoft Softimage, Media 100 and X-Rite. Matthew lives with his family in the greater Boston area and loves movies, seafood and checking out live bands.
When selecting the best PC for video editing, it helps to be deliberate and specific about your workflow. Every person's approach may be slightly different and tuning for those differences can deliver an optimized experience.
Understanding your process, from what camera formats and resolutions you will acquire; to which software applications you will commonly use; to whether your work will be visual effects heavy or incorporate lots of 3D graphics; to what delivery formats you will be creating, can all inform the specific and unique requirements of your PC for your work. Video editing software puts lots of demands on all aspects of the system: CPU, GPU, memory and storage.
Balancing the configuration of your PC across your workflow-specific needs by selecting the right components will help.
But keep in mind that video editing demands continuous performance from the PC, and so workstations with professional components that are built for that kind of duty cycle are often best to keep everything cool and running at maximum performance. To make this easier, the best PC vendors will provide tested and certified configurations that are specifically tuned to common video workflows and popular editing tools. It's a good idea to look for these recommendations beyond the minimal configuration guidance you will receive from most software vendors. Overall, video editors are happiest when they can focus on the work and stay in the creative zone. The right PC can deliver just that experience.
5. Asus
Alan is Director of B2C and B2B Marketing and Communications at ASUS UK Open Platform Business Group, where he leads cross-functional teams in developing and executing marketing strategies for the ASUS ProArt brands. His expertise covers the full marketing mix of businesss hardware. Driving growth and brand awareness for ASUS and its sub-brands, and delivering results through creative and effective campaigns.
Building a system can initially seem daunting, but it comes with numerous advantages like customization, budget control, upgradability, quality control, and performance optimization. When it comes to building your own PC for video or photo editing, it can revolutionize your creative capabilities and take your videography or photography skills to new heights. However, there are often overlooked aspects that can either make your editing dreams come true or leave you frustrated.
Step 1: Define your requirements Imagine your ideal video editing experience and note down your unique requirements. Are you working with breathtaking 4K or jaw-dropping 8K footage? How complex are your projects? Which software will you use? This analysis will guide you throughout the building process.
Step 2: Choose the right components The components are the beating heart of your editing powerhouse, and selecting the right ones ensures unparalleled performance. Consider a powerful processor with more cores and threads for faster rendering, encoding, and multitasking. Generous RAM is critical for overall system performance and responsiveness, so opt for modules with faster speeds and lower latency. Graphics cards are crucial too, and you'll need one with higher core count and larger VRAM capacity for smooth playback, fast rendering, and efficient handling of large video files. Aim for a GPU with at least 8GB or more of VRAM and a newer architecture for improved efficiency. Additionally, a reliable motherboard offers compatibility, stability, and expandability, with features like PCIe 5.0 slots, DDR5 RAM slots and Thunderbolt 4 ports.
Step 3: Storage solutions Combine the lightning-fast speed of solid-state drives (SSDs) and the vast capacity of hard disk drives (HDDs) for mind-blowing transfer speeds and ample space for your large video files.
Step 4: Color accuracy and calibration Colors are vital in your videos, so additional components play a significant role in color and editing accuracy. Opt for a high-resolution display with wide color gamut coverage, HDR support, and hardware calibration capabilities to ensure exceptional color accuracy and stunning vibrancy (PS: check our best monitor for video editing and best monitor for photo editing guides)
Step 5: Efficient cooling and power supply Video editing tasks generate a lot of heat, so robust cooling solutions are essential. Some motherboards offer advanced heat sink designs and fan controls, but additional cooling solutions like CPU coolers, case fans, proper case design and airflow, and GPU cooling are important to maintain optimal performance. Regularly clean dust and debris to ensure cooling efficiency. Choose a reliable power supply unit (PSU) that can handle your PC's power requirements to prevent instability or crashes.
In conclusion, building your own high-end PC for video editing is an exhilarating adventure. With the right components, cutting-edge monitors and advanced storage solutions, you'll transcend the boundaries of efficiency and creativity.
Tl;dr
Buying a video editing PC doesn't need to be a chore. What software bundle you use and your budget will determine your purchase decision. Keep it simple and don't just focus on the hardware. Aftersales support, warranty and securing your data (using a cloud backup service) are equally important steps to be take on your journey to video editing nirvana.
Are you a pro? Subscribe to our newsletter
Sign up to the TechRadar Pro newsletter to get all the top news, opinion, features and guidance your business needs to succeed!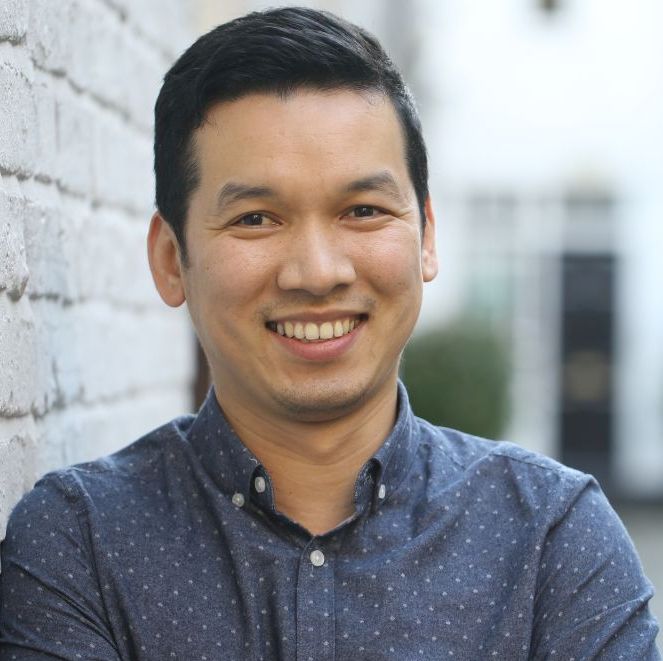 Managing Editor, TechRadar Pro
Désiré has been musing and writing about technology during a career spanning four decades. He dabbled in website builders and web hosting when DHTML and frames were in vogue and started narrating about the impact of technology on society just before the start of the Y2K hysteria at the turn of the last millennium.