Every year my friends ask me 'Should I upgrade my iPhone?' Here's what I'm telling them this year
The case for, and against, upgrading to the iPhone 15 from the iPhone 14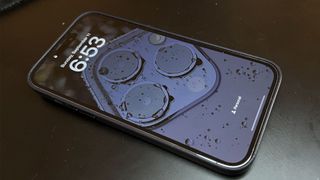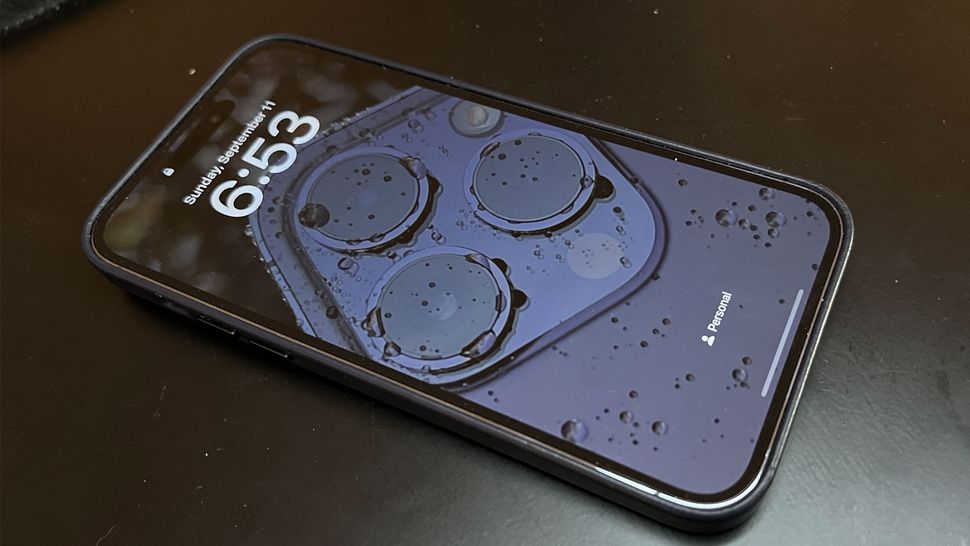 (Image credit: Future / Lance Ulanoff)
It's the season when every friend and relative asks me the same question: Should I upgrade? In this case, they're curious about the imminent iPhone 15 launch event and, more specifically, if they should trade in their iPhone 14 for the anticipated iPhone 15 (of any model).
I know we already told you that this is precisely the wrong time to buy a new iPhone. If you were queued up to do so, you need to wait just a few more days to 1) see what Apple unveils, and 2) find out if Apple is dropping the prices of the remaining iPhone 14 stock.
This question, though, is different. Those who already own an iPhone 14, iPhone 14 Pro, iPhone 14 Pro Max, or even the iPhone 14 Plus (did anyone buy that actually quite lovely phone?), are currently staring at their not-quite one-year-old smartphone and wondering if they should get the new new.
When they ask me this question – whether what Apple is about to launch will be good enough to make it worth trading in their still shiny and quite powerful current iPhones – it's with almost a sense of desperation. There's real concern that, by not upgrading, they're somehow going to miss out. There could be be features, new colors, new material, new something. iPhone FOMO is some of the most intense in the entire tech sphere, and no one wants to experience it.
I get it.
So, to head off all those uncomfortable face-to-face conversations, here I'm going to set out the handful of reasons why it might be worth ponying up for that new iPhone 15, iPhone 15 Pro, iPhone 15 Pro Max, iPhone 15 Ultra Maxiumus; and also why you might want to wait another year for a possible Apple smartphone sea change with the iPhone 16.
The challenge
Before I start though, it's worth acknowledging the challenges that Apple faces basically every year. It's not easy to produce eye-popping updates anymore. In case you hadn't noticed, your iPhone 14 is plenty light, thin, and fast, with a brilliant resolution, fast-refreshing screen, and good-enough battery life.
There isn't a lot Apple can do to make the iPhone 15 line monumentally different from your iPhone 14. When it upgrades the mobile CPU from the A16 Bionic to the expected A17 Bionic, it won't be twice as fast as the previous chip; I'd expect a 20% speed bump. That does sound like a lot, but then most people are not pushing their iPhones that hard, and probably wouldn't notice the difference anyway.
I also don't think Apple can do much at this moment to make its Super Retina XDR display that much better than what we already have. All iPhone 14 models already have the Super Retina XDR OLED display. Yes, your iPhone 14 and 14 Plus don't have the Dynamic Island, but I doubt that would be reason enough to upgrade from the iPhone 14 to iPhone 15 (assuming the base model will have the Dynamic Island).
What we expect
What of the anticipated updates?
I'm hard-pressed to tell someone to upgrade to an iPhone 15 simply for the expected new Action button (which will replace the ring/silence switch). It'll be a fun feature to have, and it could be programmed to do all sorts of neat things, but I consider it a nice-to-have rather than a must-have.
I feel similarly about the iPhone 15 line's expected USB-C port. It's a good and necessary update (with its own set of challenges) but you can certainly live without it.
My point, to my friends who are asking, is that the iPhone 14 you have in your hand is fast enough, pretty enough, and does most everything well enough that it should take more than just switching a port and replacing a button to get you to upgrade.
Also, even if you don't buy a new iPhone, your iPhone 14 will get a huge update this month courtesy of iOS 17.
What should turn your head
There are a couple of reasons, though, why I would tell my friends and loved ones to go ahead with that big iPhone 15 upgrade.
The first and most obvious one is if the iPhone 15 Pro, or Pro Max, or some version of this year's lineup, comes with a periscope zoom lens. Few things are more important to iPhone owners than photography, and having a lens that can get you up close to your subject or the action is, in my opinion, priceless.
I love the Samsung Galaxy S 23 Ultra's 10x optical zoom periscope lens, and I often recommend that phone for just that reason. If you have, for instance, just an iPhone 14, which doesn't even have a zoom lens, an iPhone 15 Pro Max with a big zoom would be a huge upgrade. Yes, it will cost you, but I think it could be worth it.
By the way, I'm not averse to more megapixels. if Apple wants to increase the main camera from 48MP to 108MP, I'm all for it, but I don't know that it will make the same kind of difference as a really big zoom lens in an ultra-thin smartphone (plus, even with all those megapixels, we all take pictures in modes that take four or more pixels at a time and combine them for higher-quality but lower-resolution pictures).
The second deal-sealing update would be if Apple could somehow double the battery life on any iPhone 15 model. This could be done through a combination of screen, CPU, and battery technology. Apple could improve always-on LPTO tech in the display, radically improve power management through the A17 Bionic, and, thanks to the removal of the Lightning port tech, maybe increase the battery size.
I don't know about you, but I've found the iPhone 14 Pro's battery life to be less than satisfactory; it just didn't seem to hold up as well as the iPhone 13.
What's needed is 48-hour battery life with normal use. Apple currently promises some really big battery life numbers, but they tend to reflect single-use scenarios (only audio or only video) and not the reality of full-brightness outdoor daylight screens and cell radios constantly pinging for distant cell towers. I believe Apple could do this, and it would be an upgrade-worthy update.
As you can see, I'm, not asking for a lot. It really just takes a couple of killer features for me to nod enthusiastically when my friend asks, "So do I upgrade?"
You might also like
Sign up to receive daily breaking news, reviews, opinion, analysis, deals and more from the world of tech.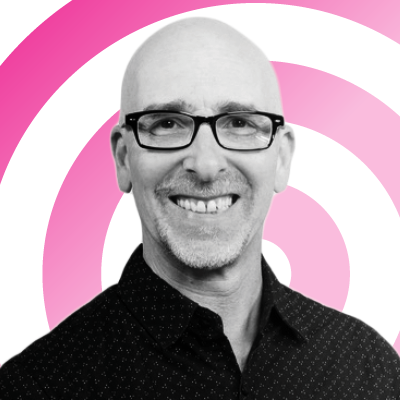 A 35-year industry veteran and award-winning journalist, Lance has covered technology since PCs were the size of suitcases and "on line" meant "waiting." He's a former Lifewire Editor-in-Chief, Mashable Editor-in-Chief, and, before that, Editor in Chief of PCMag.com and Senior Vice President of Content for Ziff Davis, Inc. He also wrote a popular, weekly tech column for Medium called The Upgrade.
Lance Ulanoff makes frequent appearances on national, international, and local news programs including Live with Kelly and Ryan, Fox News, Fox Business, the Today Show, Good Morning America, CNBC, CNN, and the BBC.