The Asus Zenfone 10 is the definition of an iterative upgrade, with a few small upgrades (and one or two downgrades), however, Asus hasn't fixed many of the issues and dubious choices of the Zenfone 9 – the price is too high for what you get, the chipset is unnecessarily powerful and the cameras and charging speed are just 'fine'. If you're dead set on getting a mini mobile, it's worth considering, but otherwise, move on.
Pros
+

Small form factor

+

Improved selfie experience

+

Appealing color options
Cons
-

Too small for many uses

-

Price is too high

-

Few changes from Zenfone 9
Why you can trust TechRadar We spend hours testing every product or service we review, so you can be sure you're buying the best. Find out more about how we test.
Asus Zenfone 10 two-minute review
If the Asus Zenfone 10 is a write-in for the title of 'best small phone', it's only because it's the only small phone to be released this year, with the 'best' designation used through gritted teeth.
Asus seems to keep bumping into the same problem with its Zenfone line of mini Android phones: in a world where mobiles are always getting bigger and bigger, what do you do with a device that's defined by its small stature?
Not much, says the Asus Zenfone 10, because it's a near clone of the Asus Zenfone 9 that we saw a year prior, but with a few specs tweaked and a higher price. And all in all, it offers the same package: it's nice for people who want a one-handed phone, but its identity issues mean it's not getting onto our list of the best Android phones.
Like a Michelin-star chef using cheap ingredients, Asus has a great recipe with its Zenfone mobiles but hasn't got the recipe right. There's definitely a market for cutesy one-handed mobiles, but by combining both premium features (the chipset, the high-end price) and ones that leave a sour taste in your mouth (the camera, the design, the slow charging), the company is ending with a 'jack of no trades', so to say.
Case in point, the chipset. Asus has insistently pumped the newest and best Snapdragon chips into each entry of Zenfone series, which would ostensibly make them great for gaming – until you realize that they're so small, that it's hard to see what you're doing in your game.
The price is another sticking point, with the $699.99 / £749.99 (roughly AU$1,450) asking price putting the Zenfone at roughly the same price point as the iPhone 14 and Samsung Galaxy S22. Suffice to say, the Zenfone 10 is not a contender, given its weaker cameras and less impressive screen.
Asus has kept to its distinctly unimpressive specs in other areas. The camera array would feel at home on a mid-range mobile, while the charging speed gets beaten by many more affordable Android phones.
If you're looking for a small phone, though, you don't really have many other options. The market for new sub-6-inch mobiles basically gives you two options: Zenfone or iPhone SE, meaning Android phone fans will have to settle.
So far, the tone of this two-minute review has been negative, and that's because it's hard to recommend this phone to people who aren't dead-set on getting a small phone, but there are some qualities to the Zenfone that make it worth considering.
Thanks to its small size, the Zen 10 is very easy to use one-handed, and it slips into even the smallest pocket or purse with ease.
Some of the Zenfone 10's improvements are welcome: the front-facing camera has gotten a lot better, and the selfie experience is noticeably improved. Plus, wireless charging will gain some converts into the Asus camp. We've also got to flag the wide variety of bright color options: Asus sees your 'black or white' binary choices for many modern mobiles and raises you red, blue and green to boot.
But are more colors, more megapixels and more ways to charge that big of an upgrade, given the higher price?
Why Asus won't position its Zenfone devices as happy mid-rangers is a mystery to us – with some of the specs clipped, and at a more affordable price point, this mobile could do gangbusters. Sadly, that isn't the Zenfone 10.
Asus Zenfone 10 review: price and availability
On sale in the UK & Europe from July 31
Pre-order in the US from August 22
Australian availability TBC
From $699.99 (128GB) / £749.99 (256GB)
After being unveiled on June 29, 2023, the Asus Zenfone 10 hit shelves on July 31 in Europe (including the UK). The phone hit pre-order in the US on August 22 and an Australian release hasn't yet been confirmed.
The phone costs $699.99 (roughly £550 / AU$1,090) for the base 8GB RAM / 128GB storage variant (which seems to be a US-exclusive), $749.99 / £749.99 (roughly AU$1,450) for a bump to 256GB of storage and $799.99 / £819.99 (around AU$1,550) for the top-tier 16GB RAM / 512GB model. Our review unit was of the fully-loaded model, in its Aurora Green variant, but there are also white, black, red and blue options.
Swipe to scroll horizontally
Asus Zenfone 10 prices

| | | |
| --- | --- | --- |
| RAM / Storage | US price | UK price |
| 8GB / 128GB | $699.99 | N/A |
| 8GB / 256GB | $749.99 | £749.99 |
| 16GB / 512GB | $799.99 | £819.99 |
For some comparison, the Asus Zenfone 9 cost $699 / £699 / AU$1,199 for 8GB / 128GB and $799 / £749 (around AU$1,300) for 16GB / 256GB build. So there's a slight price increase for each RAM model year-on-year, and while it arguably could be justified by the increased storage and other features, it does make the Zenfone even closer in terms of price to some top-tier rivals.
The Android champ, the Samsung Galaxy S23 costs $799.99 / £849 / AU$1,349 and the iPhone 14 costs $799 / £849 / AU$1,339; both for their base models, so although they're both a touch costlier than the Asus, the margin between cheapest models is shrinking with each generation. And more importantly, the Zenfone 10 has crossed the border between 'mid-range' phone into 'premium', albeit at the cheaper end of the spectrum.
Asus Zenfone 10 review: Specs
The Zenfone 10 arguably boasts more power than it could ever use effectively, but it's nice to know that this pint-sized smartphone has room to spare, regardless of what you might throw at it.
Swipe to scroll horizontally
Asus Zenfone 10 specs

| | Header Cell - Column 1 |
| --- | --- |
| Dimensions: | 146.5 x 68.1 x 9.4mm |
| Weight: | 172g |
| Screen: | 5.9-inch 20:9 FHD+ (2400x1080) 144Hz Samsung AMOLED, protected by Gorilla Glass Victus |
| Chipset: | Qualcomm Snapdragon 8 Gen 2 |
| RAM: | 8GB / 16GB (LPDDR5X) |
| Storage: | 128GB / 256GB / 512GB (UFS 4.0) |
| OS: | Android 13 w/ ZenUI |
| Primary camera: | 50MP, f/1.9 w/ six-axis 'Hybrid Gimbal Stabilizer 2.0' |
| Ultra-wide camera: | 13MP w/ 120º FoV |
| Front camera: | 32MP |
| Audio: | Stereo speakers, 3.5mm headphone jack |
| Battery: | 4,300mAh |
| Charging: | 30W wired, 15W wireless |
| Colors: | Midnight Black, Comet White, Eclipse Red, Aurora Green, Starry Blue |
Asus Zenfone 10 review: design
One of the only noteworthy compact phones available
IP68 certified
Rare 3.5mm headphone jack
Numerous color options
The Asus Zenfone 10 is a real dead ringer for the Zenfone 9 – the one small tweak is the design of the camera system, but even I didn't spot this minor change before reading the company's comments pointing it out.
The phone's selling point is its size. At 146.5 x 68.1 x 9.4mm, it's one of the smallest modern mobiles on the market, with only the iPhone SE being smaller. This is reflected in the weight too, with the phone being nice and light at 172g.
With these dimensions, the phone is easy to use one-handed, with all but the extremities of the display as well as the buttons on the right edge being well within reach. Those buttons are the volume rocker and power button, with the latter embedded in a side-mounted fingerprint scanner that was reliable at picking up my thumbprint during testing.
In theory, the size would make the Zenfone incredibly comfortable to hold, but Asus balances this by following the flat-edge phone trend that's become popular in the last few years (despite common sense). The corners of the handset, therefore, dig into the palm and fingers a little when you're holding it.
There's a USB-C port for charging your phone as well as a 3.5mm headphone jack, with the Zenfone rapidly becoming one of the last bastions for wired audio fans (alongside the Sony Xperia 1 V).
If you like a well-protected phone, you'll be at home here: there's an IP68 rating against water and dust, and the frame is made of plastic, which may not feel too premium in the hand but it's certainly more durable than glass.
As stated, there are quite a few color options for the Asus Zenfone 10, making it a rare exception to the modern rule of boring phone shades. We tested Aurora Green, though from Asus' images, red seems like the real vibrant standout.
Asus Zenfone 10 review: display
5.9-inch Full HD+ display
144Hz refresh rate (up from 120Hz on Zenfone 9)
Small screen size can make gaming difficult
A small body means a small screen, and at 5.9 inches, this is one of the smallest displays you'll find on a current-gen smartphone. It does match the last few generations of Zenfone, in the resolution as well as the size, with 1080 x 2400 Full HD+ making a return.
An improvement here is the refresh rate, which has crept up to 144Hz, meaning that the screen refreshes 144 times per second, for smoother motion. This is only actually available in games though, not for everyday use, so non-gamers won't be able to make the most of it.
We're not sure why gamers would pick a 5.9-inch screen phone for gaming though, as it's just not big enough to see details. When you've got icons cluttering the screen and your fingers blocking your vision you'll find yourself begging for a bigger display.
Asus Zenfone 10 review: software
Zen UI atop Android 13 out of box
Smart Key is a great inclusion
Promised two years of OS updates, four years security updates
Like most Android phone makers, Asus likes to layer its own user interface over stock Android – for the Zenfone 10, Android 13 is embellished with Zen UI.
Unlike some Android forks, Zen UI is quite a gentle overhaul, and you'd be forgiven for thinking the Zenfone 10 ran stock Android, and that's largely because Asus lets you pick between its own features and the Android alternatives.
Zen UI gives you a redesigned and improved volume slider, a unique call display, reorganized quick settings panels and more, but many of the changes are purely in the appearance.
One bigger improvement is Smart Key, which lets you activate various functions by double tapping or pressing and holding the side power key, however we found that this was less reliable than simply using the tried-and-tested methods for, say, checking notifications or skipping songs.
If you're the sort that cares about support length, then you should know that Asus has confirmed the Zenfone 10 will get two years of operating system updates (so, up to Android 15) and two extra years beyond that for security patches.
Asus Zenfone 10 review: cameras
50MP main + 13MP ultra-wide
32MP front-facer (up from 12MP on predecessors)
Improved AI image processing but no autofocus on ultra-wide
The Asus Zenfone 10 has a few changes over its predecessor, but I'm loathed to call these 'upgrades'. Side-grades?
The main camera is the same as on the Zenfone 9: a 50MP f/1.9 snapper that uses the ever-popular Sony IMX766 sensor. This is a good mid-range sensor that picks up light well, making for colorful pictures, and you'll find it in plenty of budget and mid-range mobiles.
As you can see from the camera samples below, the photos taken were reasonably rich, with decent contrast and saturation – and it seems Asus has improved its AI image processing from previous mobiles.
Joining that on the back is a 13MP ultra-wide camera, with a 120-degree field of view, which is slightly higher-res and wider than last year's alternative, but with the curious omission of autofocus. Oops? Autofocus isn't as important on this camera as on the main one, but with many people opting to use UW cameras to take macro pictures, some might find the lack of this feature critical.
A more jarring issue that I found with this camera is that photos were noticeably more desaturated and flat than on the main camera. Goodbye color.
There are only two rear cameras here – clearly Asus is taking the wrong leaf from the iPhone playbook – and so if you like a versatile photographic experience, the lack of a macro or telephoto lens will disappoint you.
On the front of the phone, the camera hardware has undergone a more drastic change, with the 12MP selfie snapper of years past ditched in favor of a 32MP shooter. This makes a marked increase on selfie quality – not only are they more high res, letting you edit and play with them more, but Portrait mode and AI processing upgrades are abound too. In this department, at least, Asus has sussed out how to upgrade its phones.
Video recording maxes out at 8K/24fps or 4K/60fps, or if you want to embrace slow-mo there's 4K/120fps, FHD/240fps or HD/480fps. The other modes on the Camera app tick all the standard boxes: there's time-lapse, portrait, light trails, Pro and night mode.
Please note, the two selfie camera samples had to be cropped to 1:1 in order to upload successfully. By default, the phone captures in 4:3.
Asus Zenfone 10 camera samples
Image 1 of 6
Asus Zenfone 10 review: performance and audio
Snapdragon 8 Gen 2 is overkill for a phone of this size
Gaming is smooth but cramped
Versatile audio experience
We've touched on the Asus Zenfone 10's chipset already; it's the Snapdragon 8 Gen 2, the current most powerful processor available to Android phones and found in lots of the top models. Asus tends to use the best chips available to it, and the Zenfone 10 is no exception.
This amount of processing power is, unfortunately, totally unnecessary – with its small screen size, it's really hard to use the Zenfone for power-hungry applications like games, photo editing and so on. Bear in mind that a 16GB RAM version of the phone is on sale!
I played lots of Call of Duty Mobile and PUBG Mobile to test the phone, and ran into multiple problems. On-screen icons were, by default, way to small to be reliably pressed at a moment's notice, and resizing them only goes so far to fix this. My hands also ended up covering lots of the screen, my thumbs would frequently smash into each other when I was trying to run one way and look the other, and even short gaming bouts resulted in some serious hand cramp from grasping this tiny mobile – gaming on this device was really tough (somewhat ironic as Asus also makes the best gaming phone on the market).
Remove the human element, and games play well – toggle the 144Hz screen option, and the highest graphics options available, and the Asus still tanks through games (well, other than the long-running overheating issue of Qualcomm Snapdragon chipsets). But you'd be hard-pressed to notice if you can barely see the screen.
It's getting tiring complaining about the Zenfone's bizarre chipset choice – a Snapdragon 7-series chipset would let Asus sell its phone for less, would remove the overheating issue, and wouldn't have a noticeable effect on the way people use the phone anyway.
In terms of audio, the Zenfone has built-in speakers that are absolutely fine, but with a 3.5mm headphone jack and Bluetooth connectivity you can easily use your own headphones too.
Performance score: 3.5 / 5
Asus Zenfone 10 review: battery life
On any other phone, a 4,300mAh battery would throw up red flags: this mid-sized battery wouldn't normally support a mobile with a top-end chip, 5G connectivity and high-refresh-rate display for very long at all. Thankfully, the Zenfone's small screen lets it skirt around this issue, and it ends up having a pretty standard battery life.
In our testing we comfortably used the Zenfone 10 for a full day of use without needing to charge it up, which is what you expect from the average mobile. It won't serve you for two days – realistically no phone will – but you won't need to worry about it running out of charge over the course of just one.
Charging is done via the USB-C port at 30W, which is pretty slow in the grand scheme of Android phones, and it'll take you at least an hour to power it to full. There's a new feature here in the form of wireless charging, which comes in at 15W. Again, that's not fast, but it's a useful extra feature for people who like charging docks or pads.
I've frequently tested phones that are so big that they're tricky to use on wireless charging stands, but the Zenfone's size made it easy to place and readjust against some of the chargers it was placed upon.
Should you buy the Asus Zenfone 10?
Swipe to scroll horizontally
Samsung Galaxy A54 score card

| Attributes | Notes | Rating |
| --- | --- | --- |
| Value | The Zenfone 10's price bumps it up against some top-tier rivals | 3.5 / 5 |
| Design | It's no looker but small phone fans will appreciate its stature | 3.5 / 5 |
| Display | Squint and you'll see a fairly decent display with industry-standard specs | 3.5 / 5 |
| Software | Zen UI is a fairly close Android skin | 4 / 5 |
| Camera | Though the rear cameras are nothing to write home about, there's a good selfie snapper here | 3.5 / 5 |
| Performance | On paper, the phone is powerful, but it struggles with performing | 3.5 / 5 |
| Battery | The phone lasts a pretty average amount of time, though charging is slow | 4 / 5 |
Buy it if...
You want a tiny phone
Sick of struggling to reach the edges of your phone screen? This pint-size mobile is small enough that your woes will be gone.
You love the headphone jack
Asus is one of the few companies reliably using a 3.5mm headphone jack on mid-range and premium mobiles, so audio fans can rest easy here.
You're a selfie fan
With a new higher-resolution front camera and a few new AI tricks and tweaks, the Zenfone is a good phone for selfies. Plus, it's not going to block light when you hold it high, unlike some other rivals.
Don't buy it if...
You like your screen space
Whether you like watching Netflix on the go, play games a lot or simply like seeing lots of your email at once, many people want lots of screen space. If you have big hands too, you'll get cramp using this little phone.
You're a gamer
We can't overstate how many issues accompany this small form factor phone to make it a gaming nightmare. Small display, quick to overheat, hand cramp abounds.
You find the Zenfone 9 on sale
Not much has changed here from the Zenfone 9, and while we weren't blown away by that, a year's worth of sales could make it a much more affordable alternative.
Asus Zenfone 10 review: Also consider
Asus has settled into its comfort zone for the Zenfone 10, not changing much from the Zenfone 9, and if that didn't impress you then this won't either. In that case, here are some alternatives.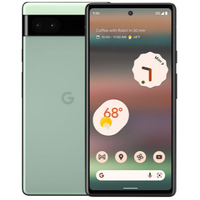 Google Pixel 6a
Another small phone, but this one has better cameras, a much lower price and cleaner software. Plus, it's not so small that your hand threatens to collapse in on itself. We prefer this to the Pixel 7a, especially with its ever-lowering price.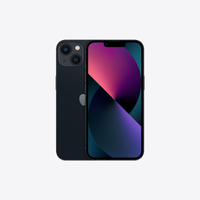 iPhone 13 mini
Is the whole 'Android' thing putting you off? In that case, consider the iPhone's small option (though not the too-small and otherwise-flawed iPhone SE). This is powerful, has great cameras and, most importantly for you Android naysayers, runs iOS.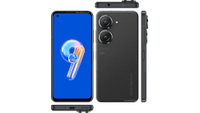 Asus Zenfone 9
A very similar phone to the Zenfone 10, the 9 has the same shape and many similar specs, albeit without the 2023 glitter thrown over it. Still, it's not much different and costs less too.
Swipe to scroll horizontally
| | Asus Zenfone 10 | Google Pixel 6a | Asus Zenfone 9 | iPhone 13 mini |
| --- | --- | --- | --- | --- |
| Price (at launch): | $449.99 / £749 / AU$699 | $449 / £399 / AU$749 | $699 / £699 / AU$1,199 | $699 / £679 / AU$1,199 |
| Dimensions: | 146.5 x 68.1 x 9.4mm | 152.2 x 71.8 x 8.9mm | 146.5 x 68.1 x 9.1mm | 131.5 x 64.2 x 7.7m |
| Weight: | 172g | 178g | 169g | 141g |
| OS (at launch): | Android 13 | Android 12 | Android 12 | iOS 15 |
| Screen Size: | 5.9-inch | 6.2-inch | 5.9-inch | 5.4-inch |
| Resolution: | 1080x2400 | 1080x2400 | 1080x2400 | 1080x2340 |
| CPU: | Snapdragon 8 Gen 2 | Google Tensor G1 | Snapdragon 8+ Gen 1 | Apple A15 Bionic |
| RAM: | 8GB / 16GB | 6GB | 8GB / 12GB / 16GB | 4GB |
| Storage (from): | 128GB | 128GB | 128GB | 128GB |
| Battery: | 4,300mAh | 4,410mAh | 4,300mAh | 2,438mAh |
| Rear Cameras: | 50MP main, 13MP ultra-wide | 12.2MP wide, 12MP ultra-wide | 50MP main, 12MP ultra-wide | 12MP wide, 12MP ultra-wide |
| Front camera: | 32MP | 8MP | 12MP | 12MP |
How I tested the Asus Zenfone 10
Review test period = 2 weeks
Testing included = Everyday usage, including web browsing, social media, photography, video calling, gaming, streaming video, music playback
Tools used = Geekbench 5, Geekbench 6, Geekbench ML, GFXBench, native Android stats
I started using the Asus Zenfone 10 when it was shipped to me to review, using the 512GB storage and 16GB RAM unit in green, as you can see from the pictures accompanying this review.
I used the phone as my normal device during the testing period which included bouts of photography, gaming and streaming shows, but I mainly just used it for everyday tasks; to listen to music on the way to work, doomscroll through social media during work and work or play after work.
Having previously spent time in the TechRadar phones team, including as a staff writer and also Deputy and Acting Editor for the section, I have lots of experience testing many different mobile devices including phones, tablets and wearables, and have tested many of the Asus Zenfone 10's rivals and predecessors. Plus I go climbing, so know some handy hand exercises to stop the cramp from using the thing hurt quite so much.
First reviewed July 2023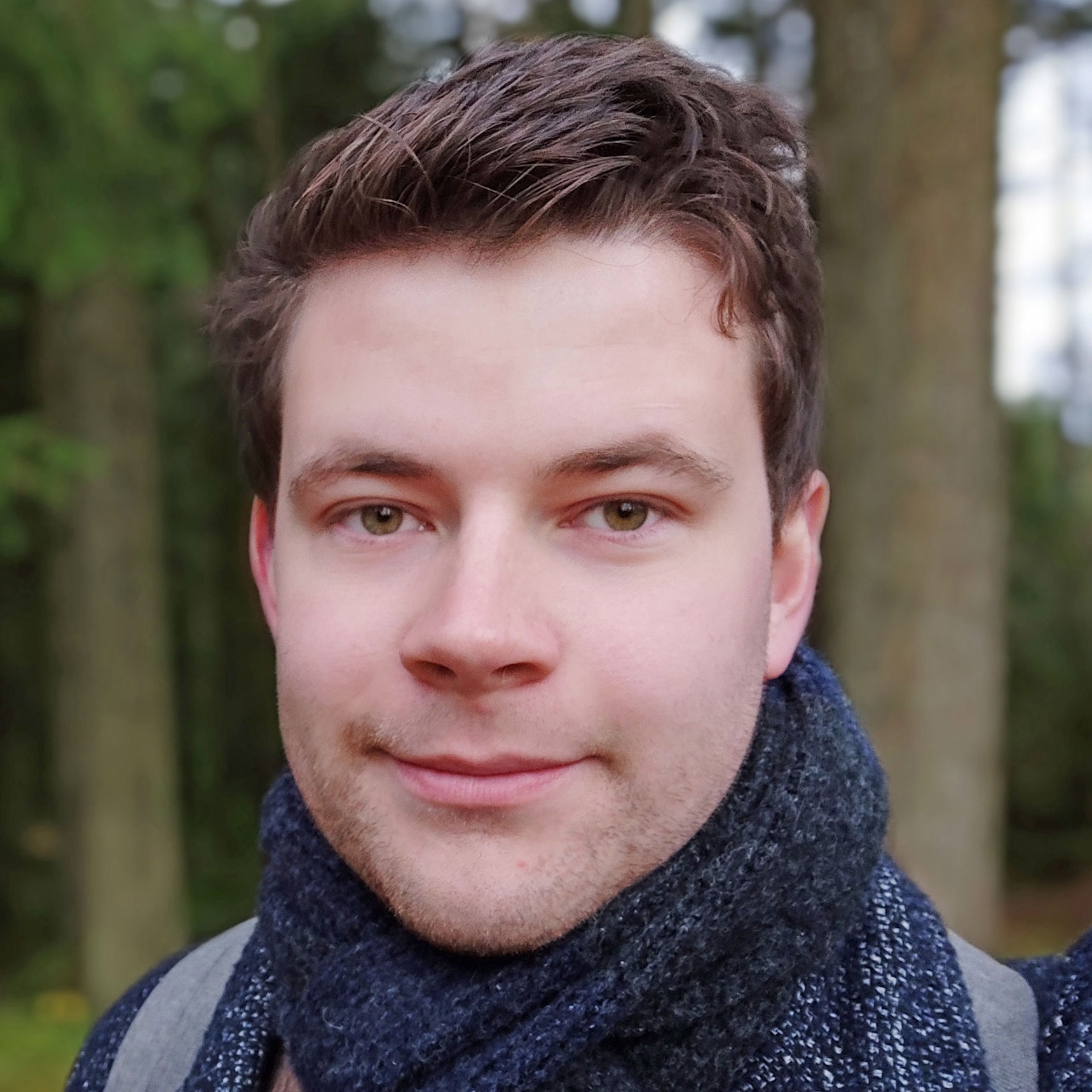 Tom Bedford was deputy phones editor on TechRadar until late 2022, having worked his way up from staff writer. Though he specialized in phones and tablets, he also took on other tech like electric scooters, smartwatches, fitness, mobile gaming and more. He is based in London, UK and now works for the entertainment site What To Watch.
He graduated in American Literature and Creative Writing from the University of East Anglia. Prior to working on TechRadar, he freelanced in tech, gaming and entertainment, and also spent many years working as a mixologist. He also currently works in film as a screenwriter, director and producer.