What the lawsuit against Oculus might mean for our VR future
Does ZeniMax have a case against the Rift maker?
The headsman or the tax man?
The case of Zenimax v Oculus VR is very much a they said/we said kind of situation at this point. Without any actual proof either way, all we have is each side's statements. And every Game of Thrones fan knows that words are wind.
Right now, neither company is issuing many words. Oculus said that it will "defend these claims vigorously," and Zeni has let its press release speak for itself. No one's looking at the big picture: what will happen to everyone's favorite virtual reality headset when this is all over?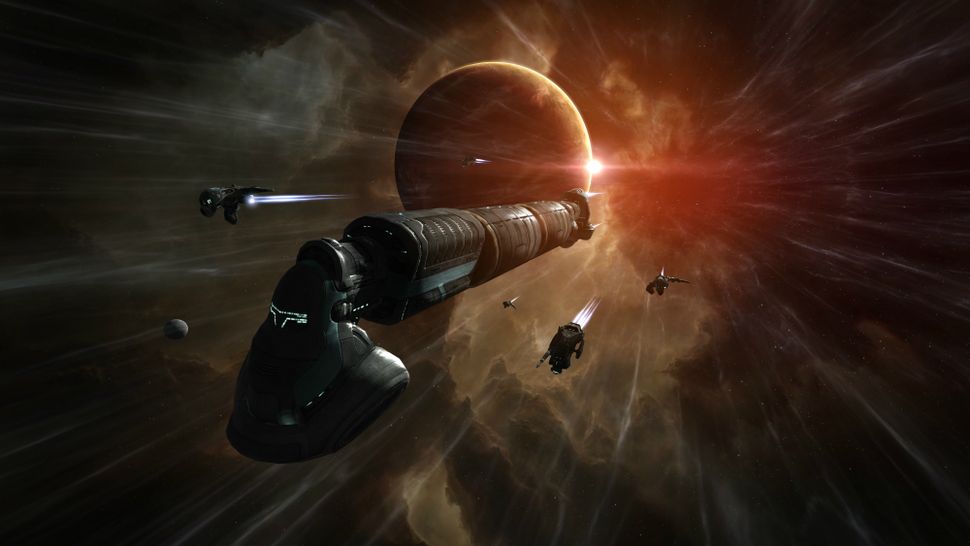 Judging by what usually happens in tech-based lawsuits, Oculus Rift probably isn't about to face the headsman.
Just look at Apple and Samsung's never-ending battle royale of patent lawsuits, which has raged in dozens of countries over multiple years. The case has had no real loser, since both companies have carried on more or less as before. And the only real winners are the attorneys raking in legal fees like they won the lottery.
Oculus' worst case scenario may be that it's stuck signing a check, then it can carry on as usual. We can at least count on Facebook to bring out its biggest guns to defend its new investment.
Perhaps some more secrets will be revealed; we already learned why Doom is no longer in development for Oculus, after all.
"ZeniMax canceled VR support for Doom 3 BFG when Oculus refused ZeniMax's demands for a non-dilutable equity stake in Oculus," Oculus's earlier statement said.
But for the sake of argument, let's look at a different example, this one in the gaming world, for another possible outcome.
In March, Borderlands and Duke Nukem Forever developer Gearbox brought suit against dev studio 3D Realms and its parent company, Interceptor, over the Duke Nukem trademark.
3D Realms had just announced a new game, Duke Nukem: Mass Destruction, and was about to announce a new project. But thanks to the chilling effects of Gearbox's allegations, Interceptor postponed the announcement indefinitely.
This is no judgement on which side is in the right, but merely an example of the effect an IP suit can have on innovation.
Will ZeniMax's suit against Oculus VR stop virtual reality development in its tracks? There's virtually no chance. But it will be a shame if it delays the future that gamers have been already been forced to wait for.
Meanwhile, Oculus Rift may be coming to a Chuck E. Cheese near you.
Sign up to receive daily breaking news, reviews, opinion, analysis, deals and more from the world of tech.
Michael Rougeau is a former freelance news writer for TechRadar. Studying at Goldsmiths, University of London, and Northeastern University, Michael has bylines at Kotaku, 1UP, G4, Complex Magazine, Digital Trends, GamesRadar, GameSpot, IFC, Animal New York, @Gamer, Inside the Magic, Comic Book Resources, Zap2It, TabTimes, GameZone, Cheat Code Central, Gameshark, Gameranx, The Industry, Debonair Mag, Kombo, and others.
Micheal also spent time as the Games Editor for Playboy.com, and was the managing editor at GameSpot before becoming an Animal Care Manager for Wags and Walks.