Why buy a Canon EOS R5? Canon answers our questions about its next big camera
Canon tells us why the EOS R5 is its most exciting camera in years...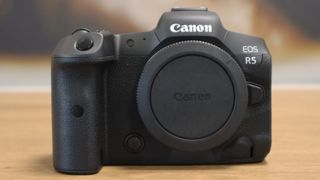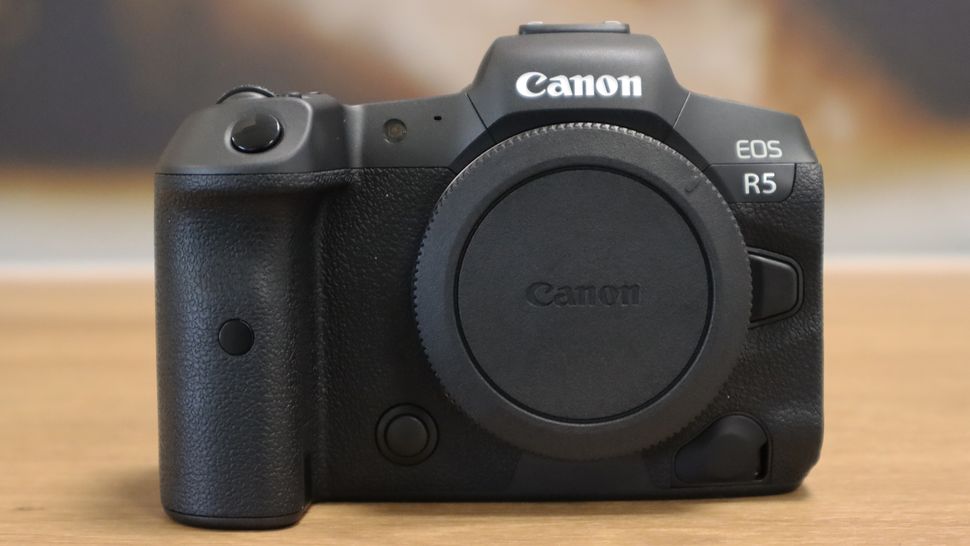 (Image credit: Future)
The Canon EOS R5 is fast becoming one of the most anticipated cameras of the past few years, but it's certainly not been in a rush to reveal itself.
Over the past few months we've had monthly teases that have confirmed a few more specs, and most recently Canon's Virtual Press Conference focused on its video powers. You can read more about what we thought of that in our feature on the EOS R5's video specs.
But how does the EOS R5 fit into the bigger picture at Canon? And mirrorless cameras in general? We spoke to David Parry, Canon's Product Marketing Specialist, to find out and you can read his thoughts below.
While our interview took place before Canon's most recent announcement about the EOS R5's video powers, it's still very enlightening about who the camera is aimed at, its autofocus skills and how likely it is to be delayed by the global pandemic.
So if you're wondering whether or not the EOS R5 is the spiritual successor to the ground-breaking EOS 5D Mark III, it's well worth diving into our chat to find out...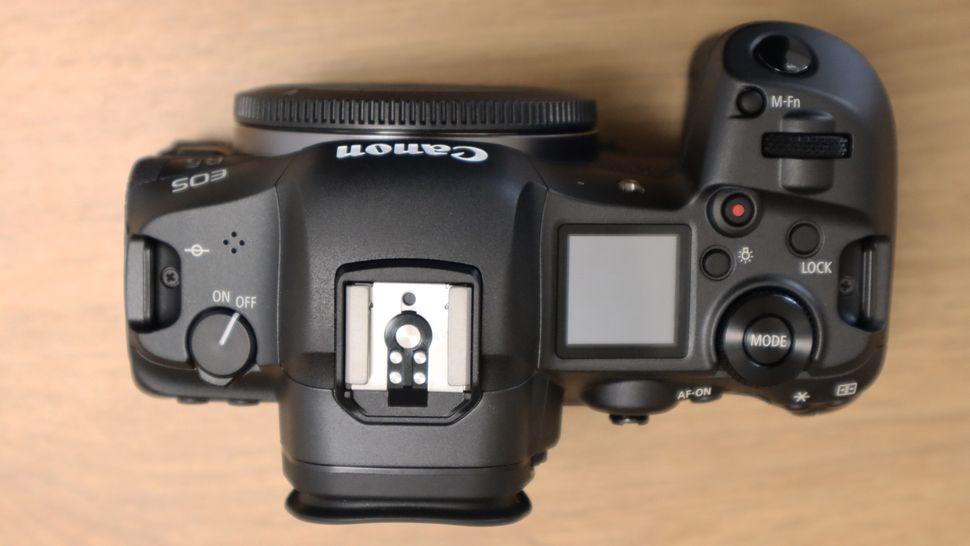 Is the Canon EOS R5 body based on the EOS R?
"What you can see is that it is actually slightly fatter than the EOS R across the top. In my view, it gives it more of a DSLR sort of look to it," David Parry said.
Why doesn't the EOS R5 doesn't have the EOS R's Multi-function bar?
"We've got the joystick on here, instead of the Multi-function bar. Everybody knows the multi-function bar on the EOS R got a mixed response – some people really got on with it, some people really couldn't get on with it at all," he said. "So maybe going with this is a safer bet – more people are used to the multi-controller."
"Because this is a 5-series, more people at that kind of level will expect functions similar to what you get on a 5D." he added.
So is that why this camera is called the EOS R5?
"It's aimed at that level of the market. This isn't a replacement for the 5D Mark IV or anything like that. But this is a mirrorless 5-series, it's aimed at that segment of the market," he said.
"Which makes sense because in film days we had the EOS 5, then with digital DSLRs we had the 5D, and now we've got the R5 now. So it's all the same sort of level." he added.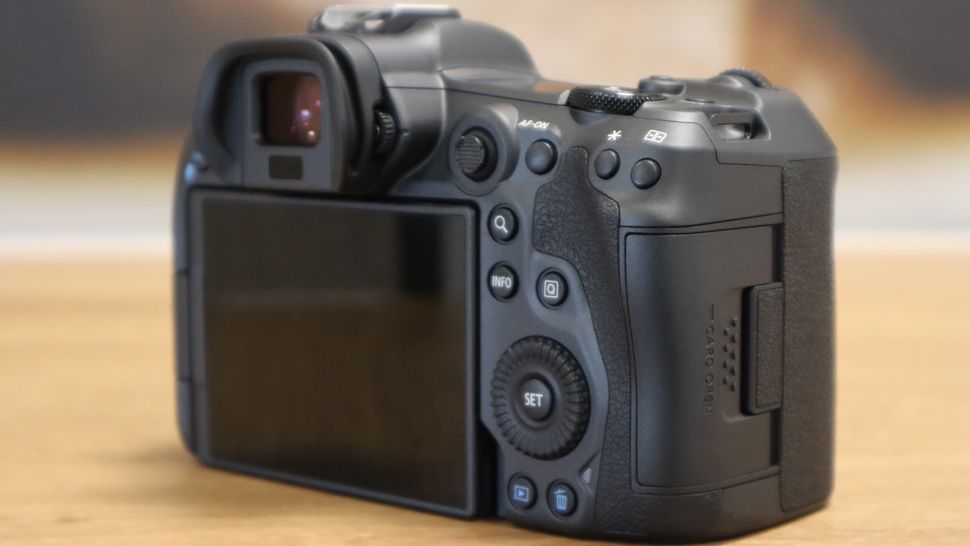 And more generally away from the specs, who is the Canon EOS R5 aimed at? What type of photographer will buy it?
"This is going to be a well-rounded product in the sense that it's full-frame, it's got a high frame-rate (20fps and 12fps), it's got amazing video capability with the 8K. So it's going to be an incredibly powerful product," he said.
"As the name gives away, the type of consumer who's going to buy it is going to be your 5-series user, it's going to be that sort of level of product. Someone who's using it professionally and someone who's using it semi-professionally as well," he said.
"But let's not forget there are a lot of enthusiasts out there who love products at this level," he added. "It's not targeted towards any particular genre of photography, in the same way that the 5 series evolved into that all-rounder type of camera. With the 5-series you see it in every single kind of photography situation you can imagine," he added.
The EOS R5 has impressive video credentials. How does it handle heat issues when shooting 8K video?
"We've been doing this for a while now and we've learnt a lot of techniques to dissipate heat on other products that we have in our lineup. For example, being able to move components around, and being able to have them further away from each other," he said.
"And being able to dissipate heat using different materials has been something we've been pretty proud of on other products. This is something we've learnt using both our camera and our video Cinema EOS series with that technology as well," he added.
"So there's a lot of technology that we know is now coming together and giving us the ability to really step up these specifications," he said.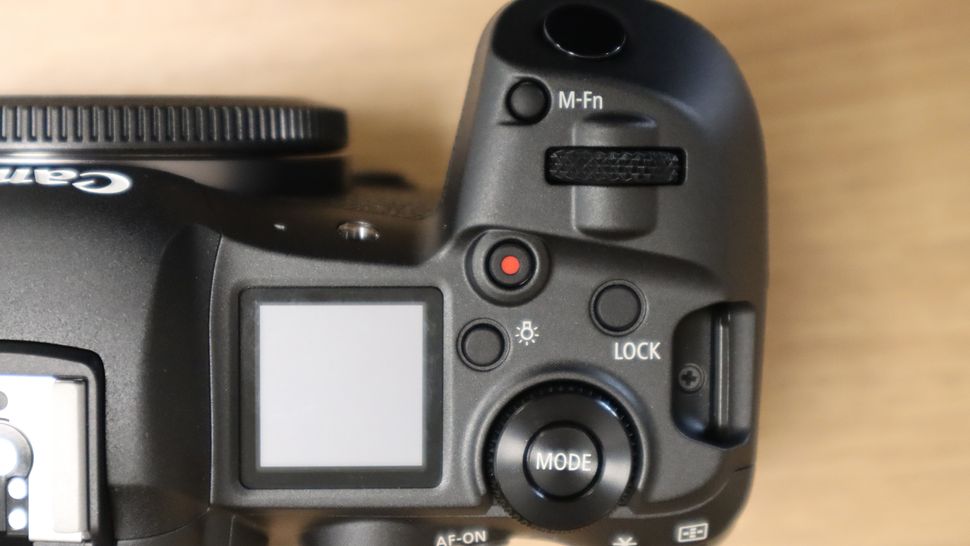 The EOS R5 has Animal Eye AF. Does this work in both video and stills?
"We can't divulge that at the moment, but what's really exciting about that for us is that it's dogs, cats and birds – as far as I'm aware no other manufacturer has mentioned birds in their Animal AF," he said.
"I'm intrigued to see how that works out in the field – because birds are obviously quite different, that's quite a broad spectrum. With dogs and cats, they've got different breeds, but they do look relatively similar, whereas birds can look completely different, from house martins right up to ostriches. That's pretty exciting," he added.
Is animal autofocus based on the same Deep Learning tech that we first saw on the 1DX Mark III?
"We're not divulging anything about where that tech has come from, but again all the learnings from other cameras we have do go into the next generation," he said.
"I think the Deep Learning technology is very, very exciting – about being able to get it to recognize people wearing crash helmets and things like that, which has made a big difference to the 1DX."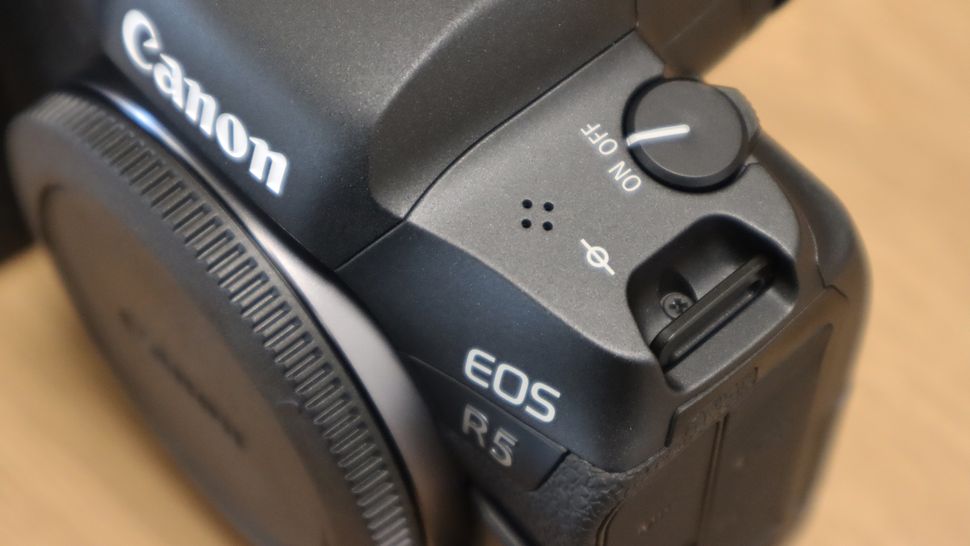 Does the EOS R5 have full weather-sealing for wildlife photographers?
"We never quote weather-sealing figures, because of the big hole in the front of the camera, but we normally quote another product that has the same level within our lineup," he said.
"I don't know what the weather-sealing capabilities on this product will be, but we are aware that people do use these in pretty harsh environments, so that would be a consideration for us. I couldn't say what those figures are, but it's pretty robust I have to say," he added.
And lastly, the current situation with coronavirus is obviously difficult for a lot of manufacturers. Is the EOS R5 likely to be delayed?
"We're in the same situation as all the other manufacturers in that we're keeping an eye on things and seeing what we can do," he said.
"It's not the same as this, but we've had natural disasters before, so we have a pretty robust system for being able to deal with things like the tsunami and earthquakes. I know this is very, very different, but there's things in place to work on this kind of thing," he added.
"We can't say whether this is going to be affected or not, but let's just wait and see what happens over the next few weeks. This is going to be a really exciting camera for us. It's creating quite a stir and we want people to really enjoy this product, so the sooner we can get it out there the better really," he added.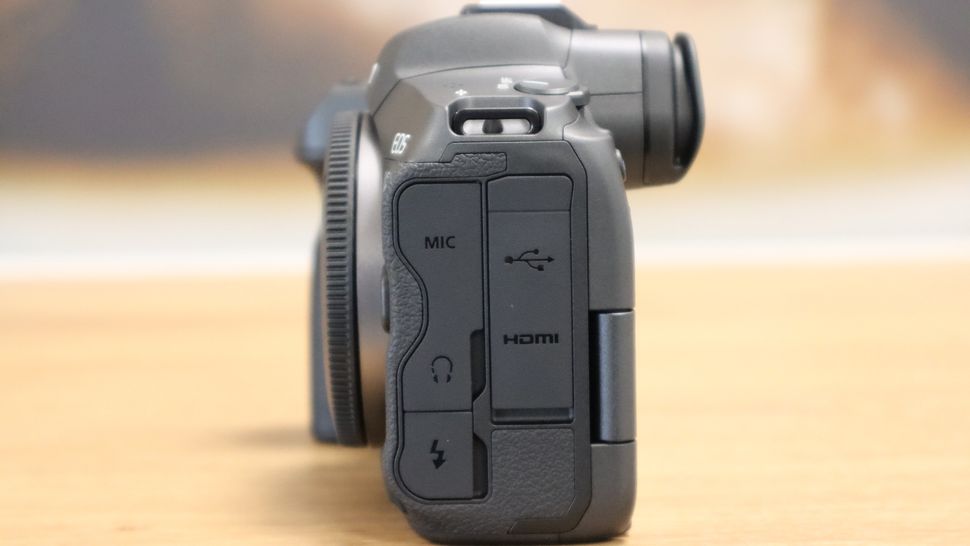 So there we have it – the Canon EOS R5 is officially a mirrorless 5-series camera, which helps explain some of its design decisions and also gives us a hint of what it might ultimately cost.
The Canon EOS 5D Mark IV, for example, arrived for $3,500 / £3,500 / AU$4,500 when it launched. While we'd love the EOS R5 to cost somewhere in that ballpark, we think it's likely to be a bit more pricey, but that's still a good marker for how much you'll need to shell out.
Also, if Canon's recent Virtual Press Conference is anything to go by, then it appears to be pressing ahead with the EOS R5 launch as planned, as there was no mention of possible delays. We don't yet have an exact launch date yet, but rumors suggest this will be sometime around July 2020.
Until then, photographers will have to resist the temptation to buy a Sony A7R IV or Nikon Z7, and hope that the rest of the EOS R5's specs are as impressive as what Canon has teased us with so far. We'll bring you more official updates as we get them.
Get daily insight, inspiration and deals in your inbox
Get the hottest deals available in your inbox plus news, reviews, opinion, analysis and more from the TechRadar team.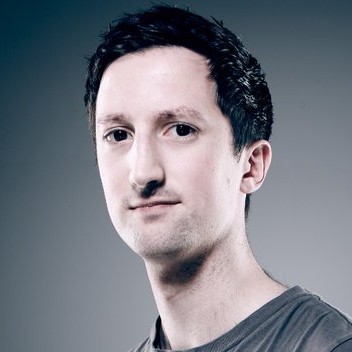 Mark is TechRadar's Senior news editor. Having worked in tech journalism for a ludicrous 17 years, Mark is now attempting to break the world record for the number of camera bags hoarded by one person. He was previously Cameras Editor at Trusted Reviews, Acting editor on Stuff.tv, as well as Features editor and Reviews editor on Stuff magazine. As a freelancer, he's contributed to titles including The Sunday Times, FourFourTwo and Arena. And in a former life, he also won The Daily Telegraph's Young Sportswriter of the Year. But that was before he discovered the strange joys of getting up at 4am for a photo shoot in London's Square Mile.