Meta has finally released a native beta version of WhatsApp for Mac users, which is now available to download (opens in new tab), bringing an increase in speed and an updated interface along with easier access to send GIFs, audio messages, and more.
This marks the arrival of the first proper WhatsApp application on macOS, alongside a gold WhatsApp icon that prominently shows in your Dock. Previously, the only option was a web app wrapped into something that a Mac could see as a separate app, meaning it was slow to use and prone to crashing.
This new version is built on Apple's 'Catalyst' system, which enables developers to more easily create apps that will work on Mac and iPad devices. So, with this in mind, there could be an iPad version of WhatsApp coming soon, too.
I've been using the older version for months on my MacBook Pro and found that, especially when it came to calling family and friends, notifications wouldn't work properly, or I'd be unable to answer a call.
However, in the short time I've been using this new app, everything worked as intended.
Could this pave the way for an iPadOS app soon?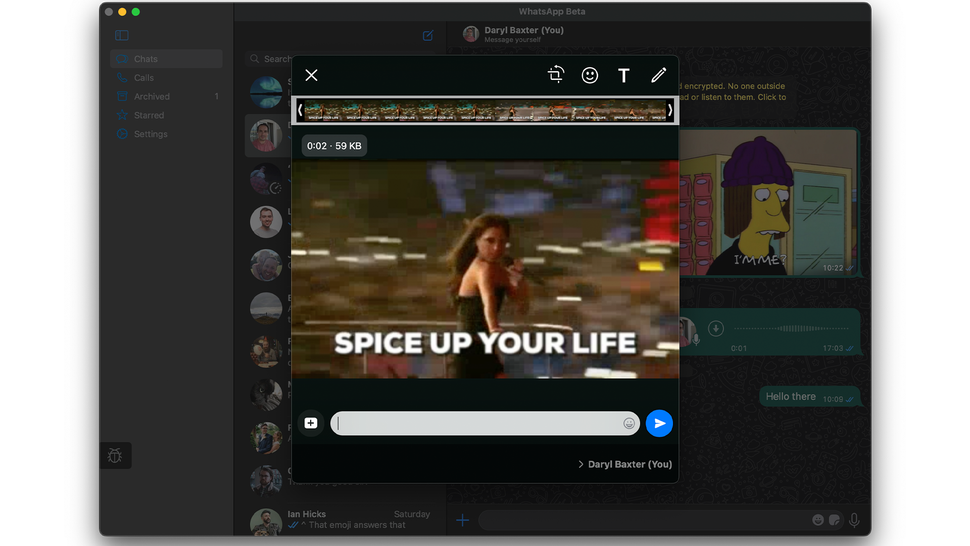 As this is a beta version, some features aren't working properly as yet. For example, Archived Chats are slow to scroll through, and the column showing your chats sometimes suddenly switches back to your main, non-archived conversations.
However, automatic updates are built into this app now, so issues like these will most likely be fixed by the time the final version is brought out.
As this version was built using the 'Catalyst' framework, we could see a native iPad version finally arrive, saving many users from using the browser-based WhatsApp Web to manage their messages.
It's telling that Meta has gone down this route, as it means that the foundation for a native iPad app isn't out of the realm of impossibility anymore. It would only have to make sure that the app is compatible with certain iPad models and software versions to make its debut on the App Store.
We've reached out to WhatsApp for comment on this, as it's tantalizing to think about what might be in store for iPad owners.