These 100% replaceable, recyclable headphones are too nice to be just for kids
Kibu are beautiful cans and I hope they fit adults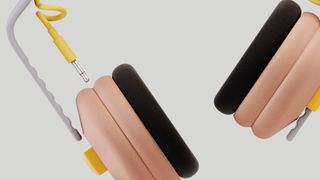 (Image credit: Morrama/Batch.Works)
Think of your child's headphones and you probably envisage something adorned with their favorite cartoon character or toy – or perhaps something made from single-use plastic with cat ears or possibly a unicorn horn.
Not so here. With the right to repair movement in glorious ascendancy (see this modular, repairable concept beautifully realized in Bang & Olufsen's Beosound Theater and Fairphone's Fairbuds XL for starters), it's important to get the next generation onboard with sustainability. And innovation consultancy Morrama has partnered up with circular manufacturing company Batch.Works to do just that with Kibu.
They're a pair of headphones designed to be assembled and customized by children, with each component being replaceable and recyclable, in addition to being made from recycled materials.
And that's all very well until I mention two things: one, I'm a fully-grown adult, and two, I want a pair. They might be some of the best headphones I've seen in ages.
The new venture was created as a positive educational tool for both children and parents to reflect on the environmental impact of headphones that you can build, repair and recycle yourself – so there's hope for me, even though I am not yet a parent.
And there's another noble aim at heart: with the Kibu headphones, Morrama and Batch.Works want to demonstrate that local manufacture of tech products can be possible and transparent – and that sustainability can be achieved without sacrificing beautiful design or user experience.
Opinion: your child will learn only good lessons from these beautiful headphones – including a love of music
Kibu headphones will be manufactured by Batch.Works in Hackney, London, with recycled PLA made from packaging waste from the agricultural industry using a unique fused deposition modeling method, developed by the circular manufacturing start-up.
And arguably the best bit is that because each pair is printed on-demand, children (or, ahem, anyone) can customize the various components with a range of beautiful colors to choose from. The Kibu headphones, branded by Studio Don, are nothing if not playful. Inspired by the printing technique itself, the headphones are wired and adjustable with a soft TPU headband and foam ear cups.
If any aspects of the headphones are damaged or need to be sized up as the child grows, the plastic parts can be sent back to Batch.Works, ground down, and made into new pairs of headphones. The circuit boards are produced with something called Soluboard, a unique material that allows electronics to be easily broken down and recycled, increasing yields of precious metal recovery and decreasing environmental damage in the process.
While the headphones are the first of the Kibu product lineup, the partnership states they won't be the last. And when they look this good, I should certainly hope not. I want to own them, but I also want to give them to a child so that they might discover a new and lifelong love of music, or dance.
Oh, I'm still waiting on pricing I'm afraid. But I'm very interested to know – and I'll update this piece forthwith once definitive pricing has been given to me.
Until then, know that Kibu is currently in user testing to tweak and hone the final design before a launch later this year. Customers can register their interest in pre-ordering a pair at https://www.batch.works/kibu to receive an update on the official launch.
Sign up to receive daily breaking news, reviews, opinion, analysis, deals and more from the world of tech.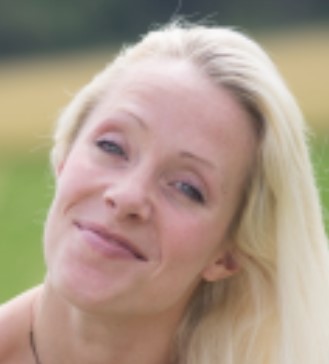 Senior Audio Staff Writer
Becky is a senior staff writer at TechRadar (which she has been assured refers to expertise rather than age) focusing on all things audio. Before joining the team, she spent three years at What Hi-Fi? testing and reviewing everything from wallet-friendly wireless earbuds to huge high-end sound systems. Prior to gaining her MA in Journalism in 2018, Becky freelanced as an arts critic alongside a 22-year career as a professional dancer and aerialist – any love of dance starts with a love of music. Becky has previously contributed to Stuff, FourFourTwo and The Stage. When not writing, she can still be found throwing shapes in a dance studio, these days with varying degrees of success.