The best movies on Stan: a list of the top films streaming in Australia now
Stay home and stream with these awesome movies
In the mood for a good tear-jerker? What about a serious, high-brow piece of cinema? The films below should do the trick. Here are our picks for the best dramas on Stan.
Nitram
Why you can trust TechRadar We spend hours testing every product or service we review, so you can be sure you're buying the best. Find out more about how we test.
If you've seen director Justin Kurzel's earlier film Snowtown, you'll have a pretty good idea of what to expect from Nitram – the controversial Stan Original movie which recounts one of the darkest and most horrifying moments in Australian history. A dramatisation of events leading up to the Port Arthur massacre, the film sees Caleb Landry-Jones (Get Out) give an utterly chilling performance in the titular role of Nitram (the cowardly real killer's name is not uttered in the film). Kurzel and Landry-Jones find the right balance in exploring how an outcast like Nitram can come to exist without tipping over into sympathy, which is appreciated. Of course, for many of us, the tragedy of that terrible day in 1996 is a wound that won't ever heal, which is why Nitram won't be for everyone. That said, it's worth noting that Kurzel and Co. have approached the subject with great care and maturity.
IMDB Rating: 7.3, Rotten Tomatoes: 89%
I Am Woman
In this new Stan Original film, we see the true story behind the rise of Australian singer Helen Reddy (Tilda Cobham-Hervey), who went to New York City and found herself co-writing and singing a song that would become an anthem for the 1970s feminist movement – one that would be heard the world over. During this time, she would also fall in love with her talent manager Jeff Waid (Evan Peters), who would help Helen rise to the top of the charts. Unfortunately, his drug addiction would soon put a toll on their relationship.
IMDB Rating: 6.0, Rotten Tomatoes: 71%
True History of the Kelly Gang
A star-studded retelling of the legend surrounding infamous Australian bushranger Ned Kelly, True History of the Kelly Gang is Stan's first real original film – one that's sure to prove divisive for those looking for historical accuracy. Push those expectations aside however, and what you have is a story that blends truth and lies in an effort to pay tribute to the legend rather than the man. Though True History of the Kelly Gang is based on a book which is itself a fictionalised account of Ned Kelly's story, director Justin Kurzel (Snowtown) takes things a step further, allowing the film to blaze its own path with an audacious, punk-like attitude. George MacKay (1917) gives a powerful performance as Ned Kelly, one that relies on raw physicality over dialogue. Joining him are such stars as Charlie Hunnam (Sons of Anarchy) and Nicholas Hoult (Mad Max: Fury Road), along with Australia's own Essie Davis (The Babadook) and Russell Crowe (Gladiator).
IMDB Rating: 6.1, Rotten Tomatoes: 84%
The Godfather trilogy
Regarded by many as one of the greatest films of all time, Francis Ford Coppola's The Godfather is, first and foremost, a story about family. Of course, the 'family' in this instance is in the Italian American mafia, and is led by Don Vito Corleone (Marlon Brando). After denying a move into the narcotics business, Vito is gunned down by a rival crime family. Now, his youngest son Michael (Al Pacino) is forced to lead the family, starting with a deadly retaliation for his father's attack. Before long, all of the mafia's Five Families are forced into war, and Michael must do what he can to put an end to it all. Followed soon after by the equally brilliant film The Godfather Part II (starring Robert De Niro as a young Vito Corleone), the trilogy is eventually closed out by a less impressive third instalment. Nevertheless, The Godfather trilogy remains required viewing for any serious cinephile.
The Godfather: IMDB Rating: 9.2, Rotten Tomatoes: 98%
The Godfather Part II: IMDB Rating: 9.0, Rotten Tomatoes: 97%
The Godfather Part III: IMDB Rating: 7.6, Rotten Tomatoes: 68%
Patriots Day
A harrowing (and eventually) uplifting retelling of the events surrounding the Boston Marathon bombings in 2013 which killed three people and injured hundreds of others. Directed by Peter Berg (Deepwater Horizon, Lone Survivor), Patriots Day plays out like a procedural thriller that begins with the morning in question and follows through to the aftermath, including the ensuing manhunt that saw brave police officers and federal agents (played by Mark Wahlberg, Kevin Bacon and John Goodman, among others) track down and confront the terrorists responsible. Emotionally devastating yet hopeful for the future, Patriots Day is a powerful film that's filled with heart, showing how the inhabitants of a city can come together to rise up against hatred.
IMDB Rating: 7.4, Rotten Tomatoes: 80%
There Will Be Blood
A stunning commentary on the nature of greed and morality, Boogie Nights director Paul Thomas Anderson's There Will Be Blood is a blistering examination of how easy it is for a soulless man to prosper in a morally bankrupt world, while those who attempt to sink to his level find only their own demise. Daniel Day-Lewis won an Oscar for his portrayal of Daniel Plainview, an unscrupulous prospector who will stop at nothing to achieve wealth and power as an oil magnate, even if that means wrenching away oil rights from people who don't know any better. On the other side of the coin is Paul Dano's character of Eli Sunday, a preacher whose family was swindled by Plainview for their oil rights. Though Sunday, as a man of God, attempts to take the moral high ground against Plainview, his soul is quickly corrupted by greed and a need to overpower his adversary, demonstrating how religion can be poisoned by capitalism. If you come into the film looking for a plot, you may find yourself disappointed. However, if you're after a story filled with big, overarching themes that explore the very essence of human nature, almost like a biblical parable, you might find There Will Be Blood to be a stone-cold masterpiece.
IMDB Rating: 8.1, Rotten Tomatoes: 91%
Good Will Hunting
Matt Damon and Ben Affleck became global megastars off the back of Good Will Hunting, each bagging an Oscar for writing the film's incredible screenplay. Damon plays Will, a troubled young man from the South Boston projects who is gifted with unparalleled intellect and a photographic memory. When his gift is discovered by a genius M.I.T. professor (Stellan Skarsgård), Will is sent to see a psychologist (Robin Williams) in an attempt to get his life back in order so that he can reach his full potential. A tear-jerking masterpiece.
IMDB Rating: 8.3, Rotten Tomatoes: 93%
Animal Kingdom
After the death of his mum, Joshua (James Frecheville) is forced to live with his maternal grandmother (Jacki Weaver), the matriarch of a crime family that starts to fall apart after the after one of her sons is killed by police and the others kill a random cop in retaliation. Will Joshua fall into this cycle of violence, or will he resist it? Playing out like a Greek tragedy in the suburbs of Melbourne, Animal Kingdom is one of the most powerful Australian films of all time.
Sign up to receive daily breaking news, reviews, opinion, analysis, deals and more from the world of tech.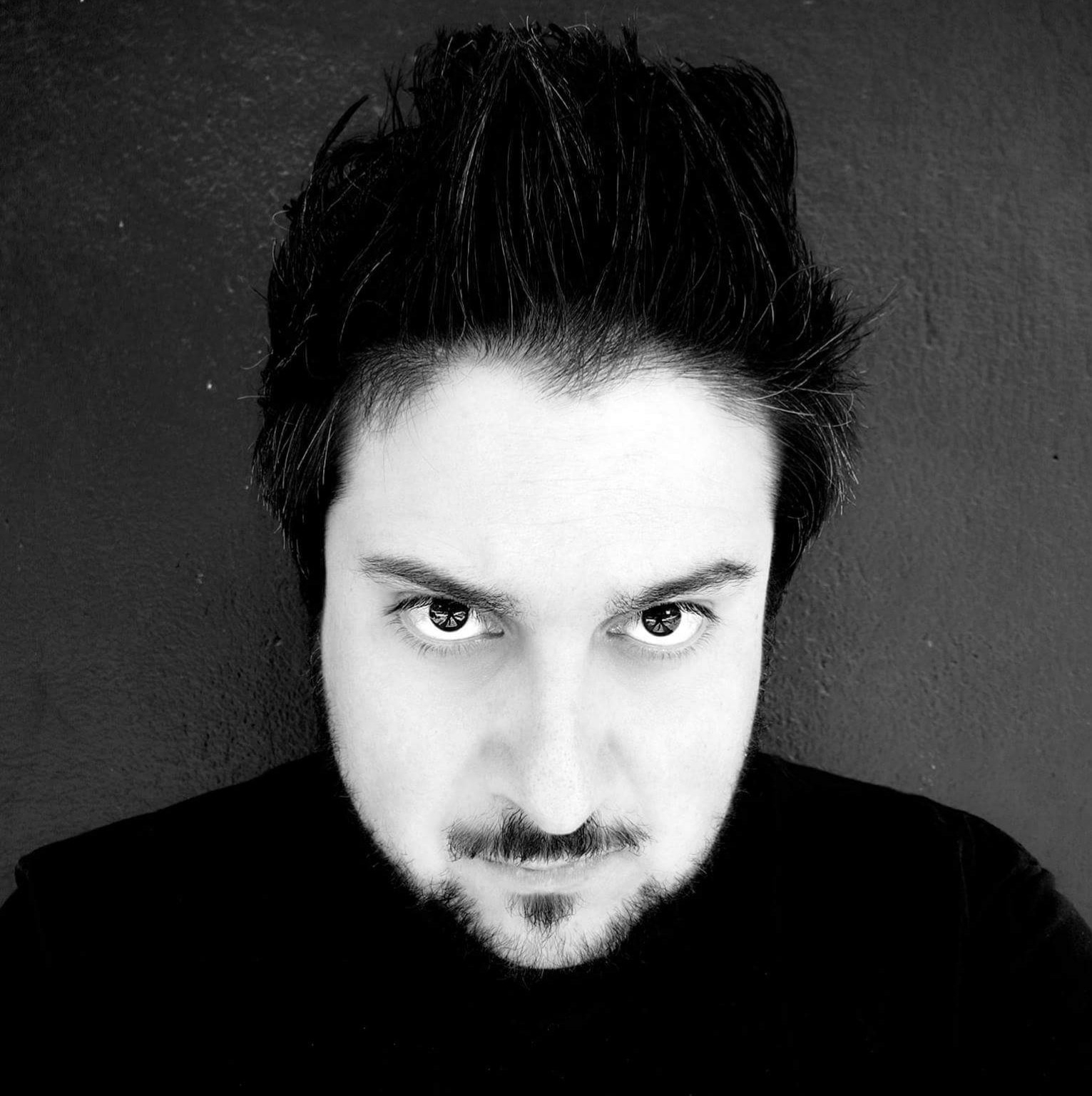 Senior Journalist, Phones and Entertainment
Stephen primarily covers phones and entertainment for TechRadar's Australian team, and has written professionally across the categories of tech, film, television and gaming in both print and online for over a decade. He's obsessed with smartphones, televisions, consoles and gaming PCs, and has a deep-seated desire to consume all forms of media at the highest quality possible.
He's also likely to talk a person's ear off at the mere mention of Android, cats, retro sneaker releases, travelling and physical media, such as vinyl and boutique Blu-ray releases. Right now, he's most excited about QD-OLED technology, The Batman and Hellblade 2: Senua's Saga.