The best fitness kit at CES 2023: next-gen smartwatches, sleep trackers, cycling and more
Tomorrow's wellness tech at CES 2023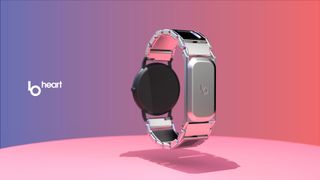 (Image credit: BHeart band)
CES 2023, the annual Las Vegas technology convention happening right now, is showing off TVs, automotive stuff, smart home tech, and many other innovations which often never see the light of day. Health tech also plays a big part on the event floor, with a whole zone of the convention devoted to sports tech, as well as various high-profile launches in sleep and general health peppered throughout proceedings.
Big names like Garmin, Philips and Samsung rub shoulders with up-and-comers like NoWatch in the wearables space, but it's cycling that seems to have made the biggest impact this year, as offerings from Heybike, Ampere, Trukinetix and more are making headlines and winning the CES Innovation Awards.
Below, you can see the health tech making waves at CES 2023 so far. Keep checking back: as more embargoed news breaks, we'll be updating this page with all the latest information and product announcements.
Wearables and smartwatches at CES 2023
Many of the wearable tech being shown off this year, especially stuff from the big players in the sports space, is stuff we've seen before. Garmin has announced several automotive innovations at the convention, but it's also showcasing the Garmin Enduro 2, its unbelievable specialist ultra-endurance trail watch.
The Samsung Galaxy Watch 5 Pro can also be seen on the CES floor, which places emphasis on its rugged, adventurous aesthetic and satellite trail-running smarts. Both these watches we've seen (and reviewed) already, but here's something special: NoWatch, the stress-reducing smartwatch featuring swappable, display-sized gemstones instead of a traditional display. The BHeart power band is built on much the same design.
Designed to reduce the retina-assaulting information you get from a smartwatch but retain the intelligent aspect, we're expecting to see more minimalist smartwatches like this and the Garmin Instinct Crossover. If not on the CES floor, then certainly later this year.
Cycling tech at CES 2023
Now we're talking. TruKinetix's TruTrainer, winner of a CES Innovation Award, is a neat evolution of the turbo trainer, a device that allows you to hook your outdoor bike up to a rig by the back wheel that provides its own resistance, effectively turning your conventional bike into a stationary one.
The TruTrainer mimics the resistance of outdoor cycling with a powerful electric motor called TrueForce, which is 100% powered by the rider. It provides live training data via HDMI, and its new Virtual Gears function is said to simulate 400 different gear sets, all without changing your physical derailleur system.
More innovations abound. In the e-bike space, the Heybike Tyson looks likely to join our list of the best folding electric bikes. It's got a 750W motor, but the main attraction is its solid frame made of a single piece of magnesium alloy. A folding bike with a one-piece frame? Count us in. A METL airless bike tire, using Shape Memory Alloy Radial Technology from the SMART Tire Company, is also around on the shop floor. No more flat tires. Ever.
Fitness tech at CES 2023
While we're in the cycling space, Ampere is launching Dusk Sport, the sporty version of its Dusk glasses which uses electro-chromatic technology to control the tint on your specs. In-built audio with microphones and speakers allows you to take calls on the fly. Ideal for riding and serious running, during which you need to keep your ears open for hazards around you.
The ZeroWheel is a motorized ab wheel which can help you record your extensions in the accompanying app, which is… fine, if you like that sort of thing, but seems somewhat unnecessary. After weights and resistance bands got the smart treatment, something like this was inevitable.
Joicom, the parent company of massage gun and smart scale manufacturer Renpho, is also at CES, and we're expecting some new announcements of the handheld muscle-pummeling variety.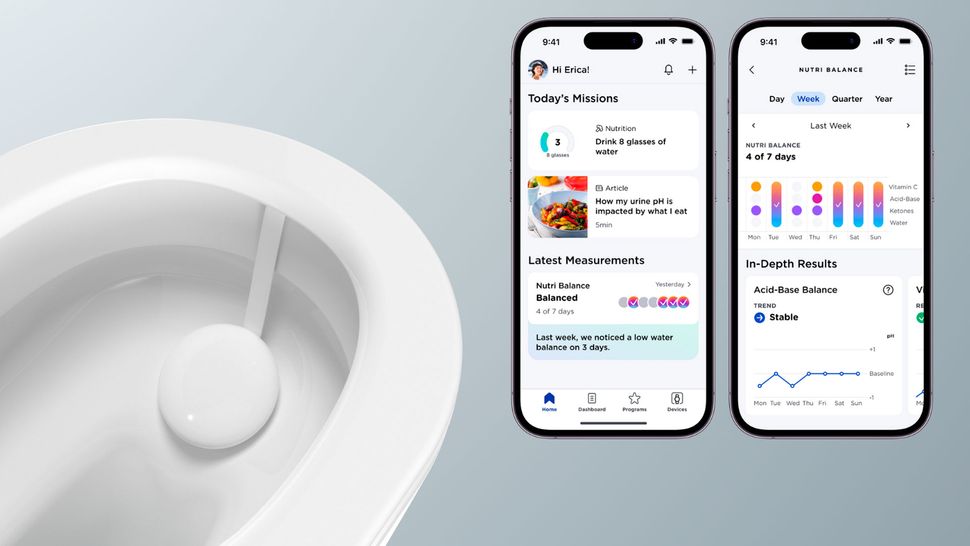 Health and sleep tech at CES 2023
Making an, ahem, splash at the moment is Withings U-Scan, the at-home urine tester you stick in your toilet. Withings consistently makes excellent home health devices, like smart scales, and this looks to be no exception. It can identify who out of your household is peeing on the puck, and whether you're getting enough vitamin C, for example. It also offers cycle tracking for women.
The Jabra Enhance Plus is a hearing enhancement from the creators of sports headphones Jabra, another CES innovation Award honouree in the digital health category. This "hybrid medical-grade technology" allows you to switch between listening modes, from Focus for conversations to Adaptive, for when you're out-and-about.
In the world of sleep, Ergomotion's ErgoSportive smart bed is ideal for recovering athletes. Smart sensor technology is built into the bed itself, along with an adjustable frame and memory-foam mattress, which provides next-level sleep and recovery metrics, along with a frame that conforms to the user's optimal sleeping pose.
Check out our CES 2023 hub for all the latest news from the show as it happens. We'll be covering everything from 8K TVs and foldable displays to new phones, laptops and smart home gadgets, so stick with us for the big stories.
Sign up to receive daily breaking news, reviews, opinion, analysis, deals and more from the world of tech.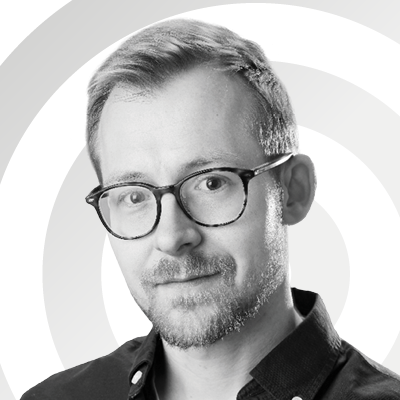 Fitness, Wellness, and Wearables Editor
Matt is TechRadar's expert on all things fitness, wellness and wearable tech. A former staffer at Men's Health, he holds a Master's Degree in journalism from Cardiff and has written for brands like Runner's World, Women's Health, Men's Fitness, LiveScience and Fit&Well on everything fitness tech, exercise, nutrition and mental wellbeing.
Matt's a keen runner, ex-kickboxer, not averse to the odd yoga flow, and insists everyone should stretch every morning. When he's not training or writing about health and fitness, he can be found reading doorstop-thick fantasy books with lots of fictional maps in them.