Update: A new leak suggests that the Sony Xperia XZ3 might have four camera lenses, with two on the back and two on the front.
The Sony Xperia XZ3 is currently rumored to arrive in the second half of 2018, and if it does we'd like to see major changes over the Xperia XZ2 it will be replacing.
It's not that the Xperia XZ2 was a bad phone, but when you compare it to what rivals are offering for the same, or in some cases less, money it's difficult to get excited about Sony's current flagship handset.
Sony has a lot of potential in mobile, with a long history in the market and a lot of great technology at its disposal. In recent years, though, it hasn't been able to quite find the right combination of features, form and function to really make its smartphones stand out from the crowd.
The hope is that the Sony Xperia XZ3 may, finally, move away from the traditional 'Sony look' that's been used for the last few years, bringing itself and the brand back to the fore.
XZ3 rumors are slowly starting to appear online, and we'll be updating this page with everything you need to know as soon as news breaks, but we've also offered up Sony suggestions on what we'd like to see from the new Xperia XZ3 - just in case it's still looking for some inspiration.
Cut to the chase
What is it? Sony's next flagship smartphone
When is out it? Launch likely to be August 30
What will it cost? Sony usually puts a premium price tag on its flagships
Sony Xperia XZ3 release date and price
The Sony Xperia XZ3 launch date could well be August 30, as that's the date set for the Japanese firm's IFA 2018 press conference where it will offer up an "exclusive booth unveiling".
This wouldn't be the first time Sony has launched new handsets at the Berlin, Germany technology show, as only last year did it launch the Xperia XZ1, XZ1 Compact and XA1 Plus at its IFA 2017 press conference.
It means there's a good chance we'll see the Xperia XZ3 at the end of August, although it'll likely go on sale sometime in September.
Don't be put off the possible August 30 launch by the fact Sony launched the flagship Xperia XZ2 at MWC 2018 at the end of February either, as the firm has a long history of launching an updated flagship device every six months.
As far as the Sony Xperia XZ3 price goes, everything is still up in the air, but going on previous top-end Sony handsets the XZ3 will likely carry a premium price tag that's in line with the likes of the LG, HTC and Huawei.
The Xperia XZ2 arrived at $799 (£699, around AU$1,000) SIM-free, and we'd expect the Xperia XZ3 to carry a similar price tag.
Sony Xperia XZ3 news and leaks
We're slowly starting to see information on the Sony Xperia XZ3 leak out online, with the key leak to date comprising of a handful of images appearing to show the handset in real life.
Many may be disappointed to learn that the phone in question doesn't look all that different to the Xperia XZ2, with a very similar design, but there appears to be a dual-camera setup on the rear. The fingerprint scanner, however, still looks like it may be awkwardly positioned too close to the cameras, as was an issue on the Xperia XZ2.
Image 1 of 3
Image 2 of 3
Image 3 of 3
Of course, these candid snaps may well turn out to be false, so it's worth taking them with a pinch of salt.
Another leak suggests that the Sony Xperia XZ3 might have a dual-lens camera on the front as well as on the back, for four lenses in total.
We'd take this with a pinch of salt, especially as that's not obviously the case in the images above, but a number of phones seem to be adding extra lenses, so it's possible that Sony would join the club.
Sony Xperia XZ3: what we want to see
As the Xperia XZ3 leaks are only just starting to appear, we've put our thinking caps on here at TechRadar and come up with a list of things we'd love to see on Sony's upcoming flagship smartphone.
We've considered the issues we faced with the Xperia XZ2, what's on offer from rivals, and the emerging technology that's attempting to break-through in the market to build what we'd hope would be the ultimate Sony smartphone.
1. A better placed fingerprint scanner
One of our biggest bugbears with the Xperia XZ2 was its placement of the fingerprint scanner. It was too low-down the back of the phone, too close to the camera, and too similar in size and shape - making it very difficult to hit.
It meant we were constantly tapping our fingertip on the camera, rather than the sensor, which after using the phone for a few days and attempting to unlock it a multitude of times, became rather frustrating.
So, request No. 1 for the Sony Xperia XZ3 is please, please, please, can a better position fingerprint scanner? It's a simple thing, but something that will make a huge difference.
2. A more refined, and current, design
There's no questioning it, Sony smartphones look like Sony smartphones. They have a distinctive shape and style, but it's one that feels rather old and tired now.
Sony has, over the years, slightly tweaked its Omnibalance design, making the edges softer, the sides more sculpted and the finish more premium, but they still feel a little blocky, square and, well, old.
The current trend in the smartphone world is for large displays, minimal bezels, slender frames and an overall more curvaceous look.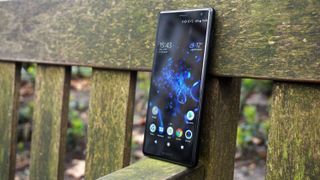 3. Smaller bezels, higher resolution display
Sony did at least introduce the on-trend 18:9 screen aspect ratio on the Xperia XZ2, but in a world where notch is king (thanks to the likes of the iPhone X, Huawei P20, LG G7 ThinQ, OnePlus 6 etc) it still appeared a little bezel heavy.
We'd like to see Sony cut back on those bezels even more with the Xperia XZ3, and while we're aware that the notch splits opinion, it's an easy way to increase the amount of screen on a device.
However, the the recent launch of the notch-less, all-screen Vivo Nex and Oppo Find X, we'd love to see the Sony Xperia XZ3 follow suit with a much more innovative approach to design.
We'd also love to see a QHD resolution on the Xperia XZ3, as previous models have only had a full HD panel.
The XZ2 Compact also has a full HD display, and that suits the smaller form-factor well, but the Xperia XZ3's display will be 5.7 inches or larger, and a QHD resolution would make games and videos look fantastic alongside HDR support.
4. An exciting innovation
Sony equipped the Xperia XZ2 with a brand new feature called Dynamic Vibration. Its aim was to make gaming and videos more immersive, but in reality it had the opposite effect.
It detracted from the action on screen more often than not, as the vibrations seemed erratic rather than immersive.
We like where Sony's head was at though, exploring ways to make its flagship feel more connected to you and the experience you're having, and we'd love to see the Xperia XZ3 offer another new innovation, just one that's better than Dynamic Vibration. Something that will really make it stand out from its peers.
5. More internal storage
We're seeing 128GB as a common storage size in smartphones these days, and there are even a select few which offer up to 256GB of internal space - giving you ample room for apps, games, videos, music, photos and more.
With Sony's phones often leading the way when it comes to videoing recording - expect the Xperia XZ3 to offer 4K HDR recording - it makes sense to offer up bags of storage, however the Xperia XZ2 came with just 64GB.
Now for many that will probably be plenty, but when you're paying top dollar for a device you want the best and we'd say 128GB is now the benchmark, and a 256GB Xperia XZ3 variant would also be nice to see.
Sure, Sony will also likely include a microSD card slot on the Xperia XZ3, but internal storage works much faster, and makes it much easier to manage all your files.
6. Dual rear cameras
Multi rear cameras is definitely the trend for our phones in 2018, but it's not just a spec-race feature as these cameras provide genuinely useful functions.
Whether they're in charge of pulling in more light for better low light shots, collecting depth data for great looking Bokeh modes or offering a wide-angle option for your photos, there are numerous ways Sony can integrate a dual (or greater) camera setup onto the back of the Xperia XZ3.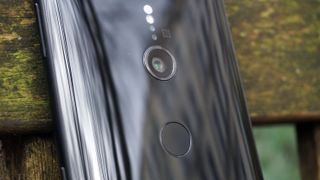 7. A bigger battery
The Xperia XZ2 was one of the thickest flagship smartphones at 11.1mm, but its battery was one of the smallest at 3,180mAh, beating only the LG G7 ThinQ and Samsung Galaxy S9.
Its battery capacity was smaller than the OnePlus 6 (3300mAh), Honor 10 (3400mAh), HTC U12+ (3500mAh), Galaxy S9 Plus (3500mAh), Huawei P20 (3400mAh) and P20 Pro (4000mAh).
For the Sony Xperia XZ3 we'd like to see a bigger power pack squeezed into a body that's no larger than its predecessor - and ideally a shade slimmer - to give us comfortable a full day of use, and hopefully at least a day and a half from a single charge.