Rumor: T-Mobile to debut first US quad-core smartphone
Dubbed the HTC One X+, the Tegra 3 device will run on HSPA+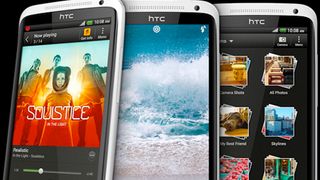 So long as you don't mind the fact that the company has yet to tap into the 4G LTE world, new rumors are putting T-Mobile as the first U.S. carrier that might offer a quad-core smartphone to the masses.
The device in question, speculated to launch in September, is said to be called the HTC One X+.
Inside, a quad-core 1.7-GHz Tegra 3 processor will power the smartphone – the exact same chip you'd find in (international) HTC One smartphones.
For those keeping score at home, that's all of two cores and 0.2 GHz faster than the Qualcomm Snapdragon-based HTC One X.
No LTE is good, right?
Why T-Mobile and why now? In a word: LTE.
Specifically, T-Mobile is the final major U.S. carrier still waiting to tap into 4G LTE, as the company's next-gen network isn't expected to launch until 2013.
Until then, it's HSPA+ only for T-Mobile.
But for Tegra 3-powered devices, however, that's a blessing.
Nvidia's Tegra 3 chip has yet to appear in many LTE phones, with carriers seemingly more concerned with 4G LTE rollout and devices that support the new connection standard than offering killer phones for "legacy" networks.
Additionally, HTC has stated that Tegra's incompatibility with LTE is the reason why the U.S.-ported HTC One smartphones run a Snapdragon processor (dual-core) instead of the Tegra 3 chip found in international versions of the smartphone.
Update: Nvidia has been in contact and given TechRadar the following statement:
"Tegra 3 has always worked fine with LTE.
At MWC, we announced partnerships and showed LTE demos with modem providers Renenas, GCT, and ST Ericsson; showed tech demos with our own Icera modem technology; and worked with Fujitsu to announce and demo its Tegra 3-powered LTE smartphone, which is now available as the Arrows X phone for NTT DoCoMo in Japan.
But some LTE carriers' only solution today is Qualcomm. We're looking forward to having more Tegra 3 LTE devices in the market soon."
What else is inside?
According to TechCrunch's Chris Velazco, the rumored HTC One X+ – referred to as the "HTC Era 42" within internal T-Mobile documents – is also expected to run a simple, stock iteration of Ice Cream Sandwich instead of HTC's Sense modification of the OS.
The upgraded HTC One X+ should run similar specifications to its predecessor smartphone: a 4.7 inch screen rocking a resolution of 1,280-by-720 pixels, an eight-megapixel camera (and full 1080p recording capabilities), a gigabyte of RAM, and 16 gigabytes of included storage.
There's also talk that the HTC One X+ will come with an expandable memory slot as well, for those looking to boost their smartphones' storage post-purchase.
According to the leaked T-Mobile documents, the HTC One X+ should launch on September 26 – a date that's obviously subject to change as the rumors start transforming into fact over the next few months.
Get daily insight, inspiration and deals in your inbox
Get the hottest deals available in your inbox plus news, reviews, opinion, analysis and more from the TechRadar team.