Best large format displays of 2023: top large screens for your business
Go supersized with the best large format displays
VERDICT
REASONS TO BUY
REASONS TO AVOID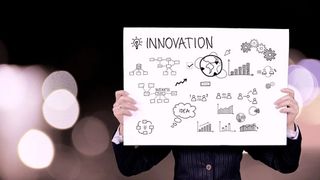 (Image credit: Pixabay)
Buying the best large format displays (LFD) that your budget can stretch to can pay dividends when it comes to promoting your business.
Not only do the best large format displays you'll find on this page help you display adverts and branding for your company, they can be used to display information for your customers, and this can be especially important if that information changes regularly, which makes large format displays a wiser investment than traditional printed posters.
The best large format displays can also make any shop, office or restaurant feel modern and vibrant.
So what are large format displays? They aren't just super-sized monitors, but high definition displays that range from 32-inches to over 100-inches, and they often have super-thin bezels that surround the screens. This allows single LFDs to show off images, footage and more without wasting any space, and it also allows you to link together multiple LFDs to create one super-large display as well.
Buying the best large format display for your business can be a tricky process, so let us show you the top LFDs on sale.
Most of the best large format displays aren't cheap, but they offer a premium experience that brings out the best of content thanks to dazzling panels, a wide range of connectivity options and useful integrated online services.
We picked out the best large format displays for companies that won't want to compromise, and for those that do, we've also thrown in a few budget or two.
We've compared these large format displays on various points, from their resolution and size to their design and connectivity. We also examined their design, brightness, and color quality, and checked whether they featured touchscreen capabilities, among other things.
We've also reviewed the best business webcams and the best business projectors.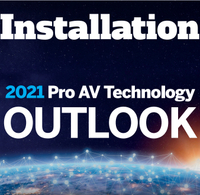 Download Installation 2021 Pro AV Tech report for free
Professional AV magazine, Installation, has just released a market outlook report on the application of AV systems and tech in the corporate, education, residential, and retail & hospitality sectors, (plus an audio tech focus) which is aimed at both integrators and users. Download it now for free for in-depth analysis and insights.
Best large format displays - at a glance
Why you can trust TechRadar We spend hours testing every product or service we review, so you can be sure you're buying the best. Find out more about how we test.
Sony FWD-85Z9G 85-inch 8K Smart Commercial IPTV
NEC MultiSync X981UHD-2 98-inch 4K
Sharp 8MB70AUU 70-inch 8K Commercial Monitor
LG 84WS70B 84-inch 4K UHD
NEC MultiSync E905 SST E Series 90" LED
Samsung QM85D 85" 4K Ultra HD LED
iiyama ProLite LE8640UH-B1 86" LED 4K Ultra HD
BenQ CP8601K DuoBoard 86-inch 4K UHD Interactive Flat Panel
---
The best large format displays of 2023 in full
1. Sony FWD-85Z9G 85-inch 8K Smart Commercial IPTV
Sony's mammoth large format display
Reasons to buy
+
85 inch screen
+
Rich colors
+
Optimal contrast
+
Inbuilt IPTV
+
Integrated Chromecast
Spanning 85 inches, this mammoth large format display is pretty while also costing a pretty penny. It justifies its premium price tag as it uses the latest 8K screen tech, which flaunts four times the number of pixels as 4K and 16 times that of a regular 1080p TV.
This stunning display is optimized for professional display applications and uses Sony's X1 Altimus image processor combined with 8K X-Reality PRO to display high-contrast HDR images packed with detail, rich color, and exceptional contrast.
The FWD-85Z9G is compatible with Alexa and Google Home, and has Google Assistant built-in. The X-wide angle technology ensures images and colors look impressively rich irrespective of where people are viewing the screen from.
It runs Android 8.0, so you can display content from other devices using its inbuilt IPTV service or integrated Chromecast capabilities.
2. NEC MultiSync X981UHD-2 98-inch 4K
Huge large format display for business use
Reasons to buy
+
Giant 98" display
+
4K UHD
+
Made for business
+
NEC compatible
Reasons to avoid
-
Limited to 60Hz refresh rate
Boasting a giant 98-inch display, this model opts for a more sensible 4K resolution rather than 8K, which lends it a greater degree of compatibility with content that's out in the wild. Designed for use in control rooms or large training rooms where ultra-high definition is required, it is also compatible with a range of NEC solutions.
They include the company's NEC MultiPresenter Stick, its wireless presentation solution for NEC Displays, and it also supports multiple simultaneous connections on Windows, macOS, iOS, and Android.
The NEC MultiSync X981UHD weighs 95kg without the stand and comes with a three-year warranty that includes the backlight. Connectivity options include 1 x Ethernet port, 4 x HDMI (with HDCP), 2 x DVI video (with HDCP), 1 x DisplayPort (with HDCP), 1 x USB 2.0 Type-A, and 1 x USB 2.0 Type-B, among many others.
3. Sharp 8MB70AU 70-inch 8K Commercial Monitor
Best large format display for streaming
Reasons to buy
+
HDR screen
+
Natural colors
+
Good for streaming
If you are looking for a large format display that doubles down on image quality, this sizeable screen sports high color gamut coverage which makes it ideal for streaming video services.
The secret sauce here is its high dynamic range (or HDR), which expands the contrast ratio and color pallet to display a more realistic and natural image. With a maximum brightness of 400 nits, it is not going to blow you away, but it's more than adequate for showing content in anything but the brightest of rooms.
You also get Sharp's on-board processing technology that upscales Full HD and 4K Ultra-HD content to 8K resolution. The pixels on an 8K screen are not visible to the naked eye, and it allows viewers to observe details that wouldn't usually be visible to the human eye.
4. LG 84WS70B 84-inch 4K UHD
Great large format display from LG
Reasons to buy
+
84" screen
+
4K HDR
+
Good sound
Reasons to avoid
-
Limited to 60Hz refresh rate
LG has been making top-tier displays for years, many of which have appeared on smartphones and, more recently, virtual reality headsets. This 84-inch 4K large format carries over that quality to deliver high-contrast, true-to-life images.
The display totes high-color-gamut coverage, which combined with HDR is ideal for streaming a range of video services. The 84WS70B also packs impressive sound which can be fine-tuned for the environment, allowing you to choose from Standard, Music, Cinema, Sports and Games modes.
Input connectivity options include 2 x HDMI, 2 x USB 2.0, 1 x DVI-D, and 1 x DP, among others. Output connectivity options include 1 x DVI-D, 1 x Audio out, 1 x External control (RS232C OUT), and 1 x Analog (RGB).
The 84WS70B weighs 72.8kg, and has a dynamic contrast ratio of 500,000:1 to ensure impressively clear and vivid pictures.
5. NEC MultiSync E905 SST E Series 90" LED
Multitouch large format display
Reasons to buy
+
90" screen size
+
Multitouch
+
Optical positioning
+
Anti-reflective coating
There aren't many large format displays that have multitouch, which makes the NEC MultiSync E905 SST an interesting option. It's hardly a small screen at 90-inches across the diagonal, but it can be interacted with up to 10 simultaneous touch points thanks to NEC's ShadowSense technology. The setup is swift and simple with no need to install additional drivers.
An advanced optical position sensing technology, it uses high-performance sensors to provide high performance, stability, and accuracy. The display also sports an anti-reflective coating to reduce reflections to a minimum, which makes the content displayed on it easier to read. The enhanced filtering and special sensors ensure that there are no ghost touches even when using the display in super bright spaces.
The E905 SST is loaded with the DisplayNote NEC Edition whiteboard toolbox software, which allows 20 attendees to collaborate using their own devices.
6. Samsung QM85D 85" 4K Ultra HD LED
Stunning large format display from Samsung
Reasons to buy
+
85 inch screen
+
120Hz refresh rate
+
UHD upscaling
+
Picture-in-Picture mode
Samsung's QM85D is a large format display that sports an impressive 120Hz refresh rate, which makes movements across the display - whether that is dragging windows and other content or watching a video - appear much smoother while reducing stutter.
This model also packs UHD upscaling, which is useful for displaying full HD content in 4K. Another handy feature is the QM85D's ability to divide the entire screen into four quadrants using PIP (Picture-in-Picture) mode, allowing you to share content from up to four different devices.
At 450 nits, the QM85D is bright and will display crisp visuals even in well-lit spaces. The connectivity options include 3 x HDMI 1.4, 1 x stereo mini jack, 1 x Display Port 1.1, 2 x Display Port 1.2, 1 x DVI-D, and 1 x VGA (D-Sub 15 pin).
7. iiyama ProLite LE8640UH-B1 86" LED 4K Ultra HD
Large format display for marketing from iiyama
Reasons to buy
+
86" 4K UHD screen
+
iiyama software compatible
+
OPS standard
Reasons to avoid
-
Display isn't the brightest
This ProLite model is a large format display with a sharp 4K resolution. It features a slim design with hardly any noticeable bezel, which allows content on its IPS LED panel to shine when combined with its exceptional colors and image performance.
Plus, it comes with iiyama's iiSignage content creation and management software, which is a boon for businesses who want to get their messages across to clients. Its built-in expansion slot supports the Open Pluggable Specification (OPS) standard, which simplifies the installation of a plug-in PC for digital signage applications.
The display's connectivity options include 4 x HDMI ports, 1 x VGA (D-Sub) input port, 1 x USB 2.0, 1 x Ethernet, 1 x DisplayPort. Other than English, the on-screen display languages include French, Spanish, Czech, Japanese, German, Dutch, Polish, Russian, and Italian.
8. BenQ CP8601K DuoBoard 86-inch 4K UHD Interactive Flat Panel
Affordable all-in-one display for virtual collaboration
Reasons to buy
+
86" interactive display with 20-points of simultaneous touch
+
All-in-one hub, audio, video, and collaboration components are built-in
+
Easy-to-use and easy-to-deploy for all video conferencing platforms
+
Join two DuoBoards together for more creation space
Reasons to avoid
-
Not the brightest display
More than a display, the BenQ CP8601K DuoBoard IFP is unlike any other meeting room display on the market. It features all the hardware and tools meeting participants need — HD video camera, speakers, a six-microphone array, video conferencing, and cloud-based screen sharing, annotation, and collaboration features — without hassling with separate, incompatible software and systems.
This all-in-one hub allows multiple meeting participants to access files from any software or cloud service such as Google or Dropbox and share the screen with up to four other people with simple to use annotation tools. Participants can collect, categorize, edit, and share notes between the IFP and their mobile devices or laptops from anywhere and save them to their cloud storage.
Get compelling out-of-the-box features that benefit not only in-person and remote teams but also IT and tech managers. Perhaps our most favorite feature allows organizations with robust meeting and visualization needs to combine two DuoBoards together for double the collaboration space.
---
What Is an Interactive Flat Panel?
We queried Claire Mc Lin, Senior Product Manager for Enterprise Collaboration Solutions & Google Jamboard at BenQ America Corp, about the ubiquitous Interactive Flat Panel and how it differs from other large format display on the market.
An interactive flat panel (IFP) is to the meeting place what the smart device is to everyday life: convenient, easy to use, and a veritable Swiss Army knife of capabilities. These displays are engineered to bring more interactivity and collaboration to meetings. Meetings joined from an IFP allow participants — whether they're remote or in person— promote the smooth, unlimited exchange of ideas.
The appeal of these displays is that they parallel the ease at which people use smart devices such as a cell phone or a tablet, while providing a large enough picture to be visible to everyone. Leading models range from 55 inches up to 86 inches and feature up to 20 points of touch allowing more than one person to work at the screen simultaneously.
What sets apart one IFP brand from another is their capabilities. Ideally, they're as intuitive as using a smart device. Advanced IFPs include cloud-driven collaborative tools that boost innovation and productivity while cutting down or eliminating help desk calls.
Typical features include digital whiteboarding and annotation. From there they might include customizable screen capture of apps, websites, or videos; pens with different color "ink"; and handwriting recognition that converts hard-to-read handwriting into text.
IFPs also help keep the meeting room flexible. For example, options such as two-way mirroring enables users to present to the screen using their personal laptop or smart device from anywhere without connecting to HDMI cables. Two-way touch control allows certain devices to be controlled directly from the IFP.
In addition, IFPs create dynamic, scalable collaboration onscreen with the ability to share multiple screens simultaneously; some brands permit as many as four screens to be presented at once. For work environments where more screen space is needed, some innovative panels can be mounted side-by-side and their work surfaces combined for twice the collaboration space.
Furthering the flexibility, users don't need to bring a device to the room in order to present. Instead, they can directly access content from the network or cloud applications such as Google Drive and Dropbox by simply logging in. Some models make this step incredibly simple with user badges that can be scanned at the screen.
IFPs are also designed with IT and technology management advantages. Centralized remote control and monitoring capabilities lower the cost of ownership and energy consumption. Updates that can be done over-the-air (OTA) are an efficient way to roll out new firmware and keep them running smoothly. What are IFPs? They're the future of meetings and collaboration.
How to choose the best large format displays for you?
When selecting the best large format displays for you, you'll want to keep the following factors in mind.
First, what display size do you want? You'll want to keep in mind how much space you have to install the display, the viewing distance, and whether the display will make the space feel crammed.
Then, assess the display's resolution. The higher the resolution, the better the overall picture quality, level of detail, and quality of immersion. Check what type of panel the display uses and how accurate the color reproduction is.
Make sure to examine the display's brightness. If you're going to use the display in a space with plenty of ambient light, then you want a distinctly bright display.
You'll also want to evaluate other factors, like the display's connectivity ports, design, weight, and touchscreen capabilities.
The best large format displays: How we test
To test the best large format displays, we evaluated them across numerous aspects, from their display size and resolution to the brightness and connectivity ports.
We first checked how large the displays were and whether they offered Full HD, 4K, or 8K resolution. We assessed the contrast and color reproduction on the displays, along with the refresh rate.
We considered the display brightness to judge which ones would be best suited for bright, outdoor use. We also looked at the number and types of connectivity ports the displays had, their design, weight, panel type, and other features.
Are you a pro? Subscribe to our newsletter
Sign up to the TechRadar Pro newsletter to get all the top news, opinion, features and guidance your business needs to succeed!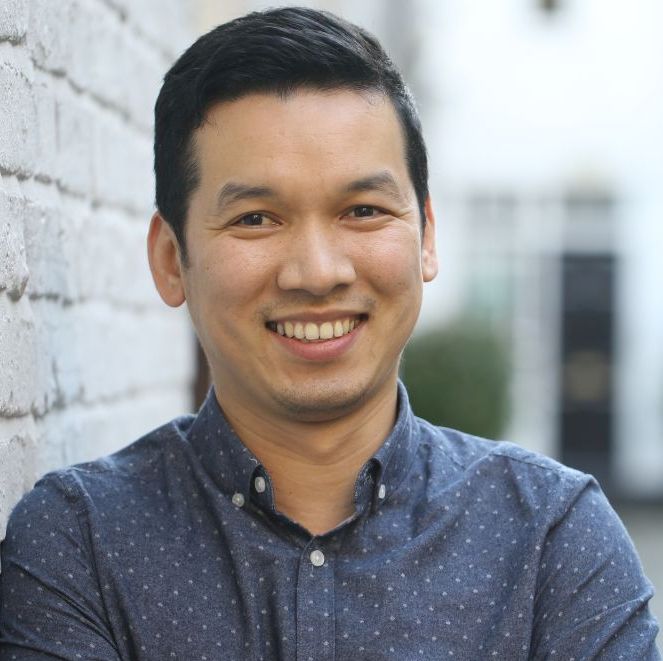 Managing Editor, TechRadar Pro
Désiré has been musing and writing about technology during a career spanning four decades. He dabbled in website builders and web hosting when DHTML and frames were in vogue and started narrating about the impact of technology on society just before the start of the Y2K hysteria at the turn of the last millennium.