One of the world's most iconic TV franchises is getting rebooted this year, with Muppets Now available to stream today on Disney Plus. The Muppets date all the way back to the 1950s and everyone's favorite vaudeville cartoon puppets became pop culture icons in the mid-to-late 70s , when the eponymous Muppet Show became a TV sensation. Will Muppets Now follow suit? Find out by following our guide as we explain how to watch Muppets Now online with Disney Plus.
Muppets Now cheat sheet
Muppets Now is available to watch on Disney Plus - check out Disney Plus (opens in new tab) and start streaming today.
Kermit, Miss Piggy, Fozzie Bear and Gonzo have since been subject to all manner of spin-offs, revivals, and even something called 'diversification initiatives' over the years - an example of which apparently are concerts at the Hollywood Bowl in Los Angeles and London's O2 Arena. Still, however ill-treated they've been at times by overzealous marketing reps, there's no denying they're one of TV's all-time greatest creations
The release date for Muppets Now on Disney Plus is Friday, July 31 - the same day you can watch Beyonce's Black is King for the first time - and it will be available everywhere the streaming service. That means the US, UK, most of Europe, Australia, and Canada are all covered, as are many other countries.
Unlike some streaming-only shows that drop all their episodes at once, the new Muppets series will use a traditional weekly release schedule - meaning the season 1 finale is provisionally due to land on Friday, September 4.
Where the Muppet Show spoofed on 70s television mainstays like Ed Sullivan and Sonny & Cher, Muppets Now is expected to take aim at YouTube, reality TV, and other very 2020 institutions. Read on for full details of how to watch Muppets Now and stream the new show online. Spoiler alert: all you need is a great value Disney Plus subscription. (opens in new tab)

How to watch Muppets Now with Disney Plus today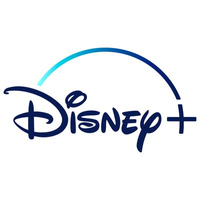 (opens in new tab)
Get 2-months FREE Disney Plus with this deal (opens in new tab)
Since its initial November 2019 launch, Disney Plus has been rolled out across great swathes of the world. It's available in the United States, the UK, much of mainland Europe, Canada, Australia, New Zealand, India, and most recently Japan, with the Nordics and Brazil next for their Disney fix. New customers just need to head to the Disney Plus website (opens in new tab) to subscribe.
At just $6.99 / £7.99 / €8.99 a month (opens in new tab), it's a fantastically priced service. Not only do you have the entire Disney back catalogue – perfect for young kids and nostalgic adults – but a haul of films from 20th Century Studios, the entire Star Wars saga, Pixar's animated movies, and all 30 seasons of The Simpsons. Meanwhile, Disney Plus had broadened its appeal with more adult content, including the smash-hit musical Hamilton and documentaries like Rogue Trip from National Geographic.
You'll save 15% (that's two months FREE a year) (opens in new tab) with an annual subscription. But the TV devouring media-fiends among you might be tempted by the combined ESPN+, Hulu and Disney Plus bundle (opens in new tab) at the low price of $12.99. That's three streaming services for the price of a Netflix standard plan and a truly great deal.