The AMD Ryzen 4000 mobile processors unveiled to quite a bit of fanfare at CES 2020. And, they may be revolutionizing the gaming laptop scene with almost the kind of performance that one might expect from desktop processors.
Actual proof exists in the form of such laptops like the Asus Zephyrus G14. This impressive portable combines a great boost in performance with more power efficiency, delivering power on par with desktops thanks to these mobile chips.
When AMD Ryzen 4000 mobile processors were introduced this past summer, it was alongside the business desktop line of the AMD Ryzen Pro 4000-series processors. The Pros are now available from multiple retailers in Europe as well as being listed in the US.
We expected the Ryzen 4000 desktop processors to arrive after a keynote announcement on October 8, with a release likely coming in the following weeks. However, AMD skipped the Ryzen 4000 desktop processors altogether, launching its Zen 3-based processors with the Ryzen 5000 instead.
Cut to the chase
What is it? AMD's next lineup of mobile processors
When is it out? Out now
What will it cost? Ryzen 4000 mobile laptops come in a range of prices
AMD Ryzen 4000 release date
AMD CEO Lisa Su unveiled the AMD Ryzen 4000 processors for laptops at CES 2020. Prior to their release.
Now, these chips are out in the wild and powering a new generation of thin and light laptops that boast incredible performance and impressively long battery life. The newly-released Asus Zephyrus G14 is leading that charge, and we should start seeing more laptops rocking AMD Ryzen 4000 processors across both ultraportables and gaming laptops.
As for the next-generation of Ryzen processors for desktop, AMD just released a short teaser video with an October 8 date. We now know, however, that they will be called Ryzen 5000 thanks to an early leak from AMD itself.
AMD Ryzen 4000 price
As far as the laptop chips, the prices of the processors themselves are not relevant to most people, as laptop manufacturers will absorb the price and repackage them. Still, we will probably see prices increase over last-generation AMD laptops, due to the fact that AMD's processors will be behind flagship-class laptops like the upcoming Lenovo Yoga Slim 7.
We'll probably see Ryzen 3 laptops starting around the $600 mark, with laptops rocking the Ryzen 7 4800H or 4800U hitting the premium market above $1,000.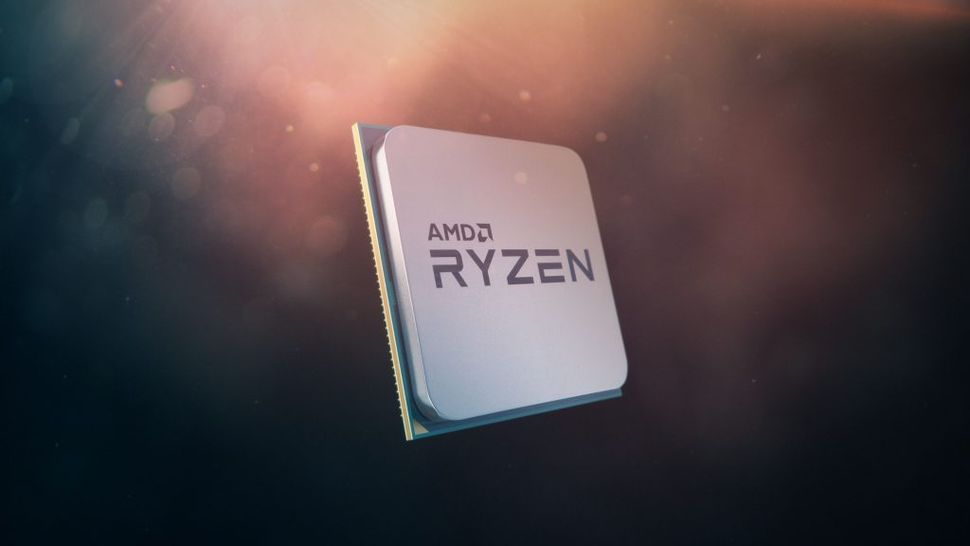 AMD Ryzen 4000 specs
The AMD Ryzen 4000 mobile lineup are the first 7nm processors to make their way to laptops, and with that they bring some huge benefits.
The biggest of these is, just like Ryzen 3000 desktop before it, core counts. Even with ultraportable laptops, which have previously been limited to 4 core/8 thread configurations, you're getting 8 cores and 16 threads.
This is a huge improvement, and even though clock speeds are limited to 4.2GHz - or a bit higher with 25W configurations – users should see massive gains in productivity workloads. If recent leaks are any indication, AMD Ryzen 4000 mobile chips really won't be much slower than the desktop processors.
However, what's odd is that only every other SKU has hyperthreading. For example, the AMD Ryzen 7 4700U has 8 cores and 8 threads, whereas the 4800U has 8 cores and 16 threads. Both of the announced H-Series chips for mobile have hyper-threading however, along with higher base clock speeds.
One of the key features of this AMD Ryzen 4000 series for laptops is going to be the integrated graphics performance. Now, we haven't had a chance to test this yet, of course, but AMD is promising a boost of up to 28% over Intel's Ice Lake when it comes to graphics performance. These chips will not be in gaming laptops, however, but when you just want to get in a quick Overwatch match on your lunch break, it will make a major difference.
We went ahead and listed the core specs of each of the laptop processors.
AMD Ryzen 7 4800U: 8 cores, 16 threads | 1.8GHz base, 4.2GHz boost | 12MB cache
AMD Ryzen 7 4700U: 8 cores, 8 threads | 2.0GHz base, 4.1GHz boost | 12MB cache
AMD Ryzen 5 4600U: 6 cores, 12 threads | 2.1GHz base, 4.0GHz boost | 11MB cache
AMD Ryzen 5 4500U: 6 cores, 6 threads | 2.3GHz base, 4.0GHz boost | 11MB cache
AMD Ryzen 3 4300U: 4 cores, 4 threads | 2.7GHz base, 3.7GHz boost | 6MB cache
AMD Ryzen 7 4800H: 8 cores, 16 threads | 2.9GHz base, 4.2GHz boost | 12MB cache
AMD Ryzen 5 4600H: 6 cores, 12 threads | 3.0GHz base, 4.0GHz boost | 11MB cache