How to use the Dyson Airwrap Styler
For creating sleek, long lasting locks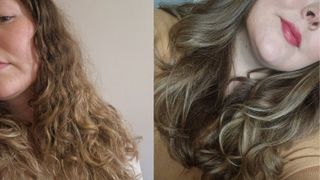 (Image credit: Future / Millie Fender)
You've seen it on the grid, on your FYP, and you've probably heard rave reviews from friends, but if you're struggling to figure out how to use the Dyson Airwrap Styler, you're not alone.
Tools and Requirements
You will need:
- Dyson Airwrap Styler
- Styling product to protect the hair
- Shoulder-length (or longer) hair
While the coveted hair tool has legions of fans who believe it is one of the best hair dryers on the market, it also has a fair few sceptics. Among their complaints: why does such an expensive hair tool have such a tricky learning curve?
It's true that the Dyson Airwrap is a tricky tool to master. I would know; I've been trying for nearly six months! But I've finally figured out how to get my thick and frizzy hair tamed into almost salon-worthy tresses with just a few tips and tricks.
Do note that how you should use the Airwrap does massively depend on your hair type, which is something we noted in our initial Dyson Airwrap Styler review. My tips may not work for you if you've got naturally flat or fine hair, and they would also probably not be right for those with tightly textured hair. As someone with formerly-untameable tresses though, here's how I make the most of the Dyson Airwrap Styler.
Steps for how to use the Dyson Airwrap Styler
Part-dry your hair with the Coanda smoothing dryer
One hair is almost-dry, section it into at least three layers
Attach your barrel, with the airflow direction blowing away from your face
Start with a medium temperature and airflow setting, and adjust if needed
Take a small section of hair and hold it up to the barrel
Move the styler towards and away from your head to create tension
Once your styler is at the root, hold in place for10 seconds to secure your curl
Push the power button upwards to activate Cold Shot, locking the curl in place
Turn the dryer off, and then release the curl
Repeat this step with your entire head
Rake out your curls with your fingers once your entire head has completely cooled
How to choose the right tool
The Dyson Airwrap Styler Complete comes with six attachments:
This smooths your hair, and uses something called the Coanda effect to hide frizz and flyaways from sight
This attachment uses a rotating tip to change the direction of airflow. It's designed to create loose waves due to the thicker barrel
Like the 1.6 inch barrel, the 1.2 inch barrel has a rotating tip to create clockwise and counterclockwise curls. This attachment is better for longer hair, or for creating more volume with a tighter curl.
This smoothing brush is designed to dry your hair straight. It's better suited to frizzier hair that's prone to tangling, and won't catch on your hair as you comb it through.
Better suited to fine hair, this attachment is very similar to the firm smoothing brush but, as the name suggests, the bristles are that little bit softer.
Great for creating volume, this round brush will create a bounce in your hair without the full curl barrel effect.
Step by step guide: How to use the Dyson Airwrap Styler
1. Prepare your hair
Start with towel-dried, combed-out hair. Your hair should be almost-dry, with just a hint of moisture left. It's a good idea to use the Coanda dryer or the firm smoothing brush to prep the hair before you use your curling barrels. It's important to use the right products when styling your hair to protect it from heat damage. One of the most popular products on the market is the Color Wow Dream Coat Supernatural Spray, which is designed to prevent frizz and keep hair glossy.
Then, split the hair into sections. Some like to split it into layers, and others with less thick hair will want to split it into a back section and a section on each side.
2. Begin styling
Select your barrel - either the 1.6 or 1.2 inch barrel - depending on how tight you want your curls to be and how long your hair is. Start with a medium heat, medium speed setting. If you're in a rush, turn up the heat and speed settings to high.
Using your sectioned hair, take a small part of hair and hold it to the switched-on styler. It will begin to automatically wrap around the barrel. You should start with the first strands being pulled away from, not towards, your face. Switching up the direction as you style will make your curls look more natural.
Allow your hair to wrap around the barrel, pulling away for a few seconds to create some tension and then taking the barrel right up to the roots. Hold in place for 10-15 seconds.
3. Set your hair into place
At the end of your 10-second hold, activate the cold shot by pushing the power button up. Continue to hold until your hair is cold to the touch. It should also feel dry when you touch it.
Switch the styler off before removing your hair from the barrel. This will lock your curl into shape. Gently remove the hair from the barrel, and then leave it to completely set while you move to the next strand. This is one of the most important steps, because fussing with your hair will undo the curl your hair has created. The curl will look very tight at this point, but it will drop throughout the next hour.
Work around your head in sections until you've completed every strand. Then, leave your hair to set into place for as long as possible. You should only start to complete styling by finger-combing your hair before you need to leave the house. Yes, you want to break the curl up, but you also want the shape to hold, so dragging it out too early will cause the wave to drop.
FAQs
How does the Dyson Airwrap Styler work?
The science is pretty impressive, but what else would we expect from Dyson? Harnessing airflow, and something called the Coanda effect. The Airwrap uses differing levels of pressure and air jets to attach air flow to the hair's surface. It's designed to prevent heat damage and add versatility with different attachments that can easily be adjusted and switched out.
So how does it work in the Airwrap barrels? Well, they have six slots around the barrel which send high-power air jets along the circular surface. The dial on the top of the attachment will change the direction of airflow, grabbing the hair and wrapping it around the barrel, and regulating the temperature throughout.
Should you use the Airwrap on dry or wet hair?
There's a very specific answer to this, and it's that you should use the Dyson Airwrap when your hair is nearly dry. Fully wet hair can be too heavy to easily wrap around the barrel, so using the Coanda drying attachment to take out some of that moisture is a good idea before you start drying.
With that said, using hair that's too dry will mean that it's not easily styled, because it's already set into its normal shape. If you're starting with fully dry hair, we recommend using a spray bottle to spritz a little water through your hair so you've got something to work with.
Final thoughts on how to use the Dyson Airwrap Styler
You may need to use more styling product and hairspray when using this tool, especially if you're upgrading from straighteners or curling irons. This is because the Airwrap uses air, not just heat, to shape the hair. This reduces the damage, but also means your hair needs encouragement to last as long as you'd like it to.
Another important tip is that you should clean out the filter reguarly. The filter is at the base of the Airwrap, and slides away easily. Because air is pulled up and into the styler through this filter, it can become blocked by lint or dust if not cleaned regularly. Dyson does include a cleaning brush to make this easier, and it will also remind you to clean the filter if you get complacent. If you're asking yourself why the Airwrap will flash red and switch itself off, this is why!
Sign up to receive daily breaking news, reviews, opinion, analysis, deals and more from the world of tech.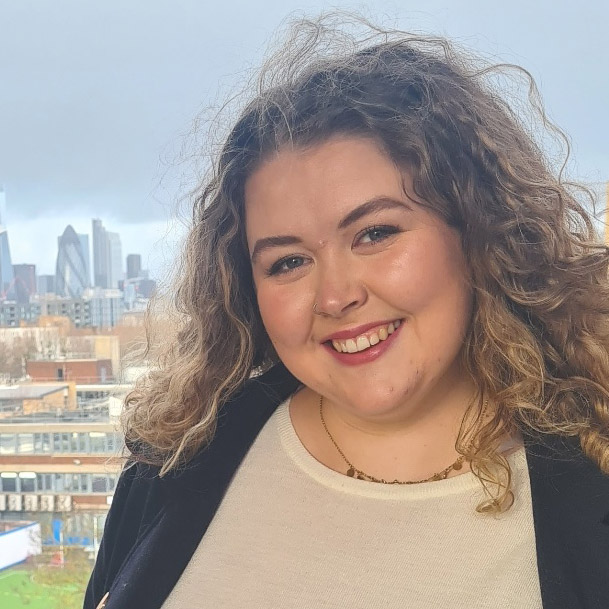 Millie is the Kitchen and Small Appliances Editor at Livingetc, Homes & Gardens, Ideal Home, Real Homes and Gardeningetc. She reviews kitchen appliances and cookware, as well as the occasional pizza oven, and loves nothing more than putting a new air fryer or blender to the test. When she's not reviewing kitchen gadgets, Millie loves knitting and exploring London's vintage markets.