How to use Alexa to make phone calls on an Amazon Echo
Use your smart speaker to stay in touch with friends and family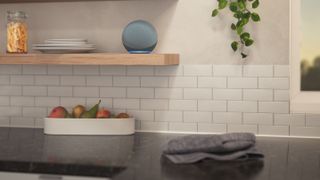 (Image credit: Amazon)
As well as playing music, answering questions and controlling your smart home – among many, many other things – smart speakers and smart displays can also be used to make free phone calls.
When it comes to Alexa there are several different types of calls on offer. Amazon's voice assistant can start a call between two compatible Amazon Echo devices (and a video call between Echo Show smart displays with cameras), as well as call mobiles and landlines, and create group calls too.
It is also possible to send messages between Echo devices and between them and the Alexa smartphone app on iOS, Android, and Amazon Fire devices. The system is called Alexa Calling and Messaging, and it is available internationally, although free calls to mobiles and landlines from Alexa devices are only offered in the US, UK, Canada, and Mexico, as of late-2021.
Alexa also has a feature called drop-in. This can be used between two or more Alexa devices in the same home, or between the Alexa devices or you and a contact. Dropping in effectively turns Alexa speakers into intercoms, where a live audio connection is established between the two. This can be handy for checking in on someone in another room of your home or speaking to a relative without calling them. Both parties need to enable Drop-in for it to work, as the call starts right away, and doesn't need to be accepted by the receiving party.
Fancy grabbing yourself one of Amazon's smart speakers or smart displays? Check out the best prices on offer right now.
How to set up calling and messaging in the Alexa app
Open the Alexa smartphone app and tap on the Communicate icon in the lower-left corner of the screen. This brings up a page showing all the ways you can use the Alexa app to communicate with your contacts and Alexa devices, such as calling, messaging, dropping in, and announcing. Contacts are imported from your smartphone, and you may need to grant the Alexa app permission to do this before you get started if you haven't done so already.
From here, it's easy to tap Call then find a contact, tap on their name, and use the app to call their phone or start an audio or video call with their Alexa device. Contacts with an Alexa device that can be called have a blue checkmark next to their name.
These phone calls are made (and messages sent) using your Alexa app's internet connection. They are labeled as coming from your name (or the name you use with your Alexa account), and not from your mobile phone number. They also do not come out of your mobile call, message, or data plan, as they use the Wi-Fi and the web, not your phone's cellular connection.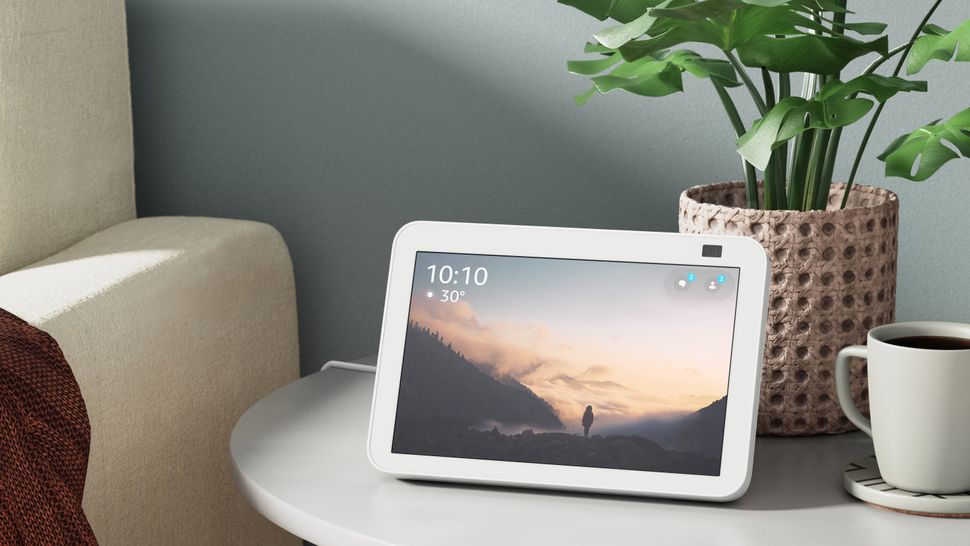 How to make calls with a voice command
It's also possible to make a call by speaking to your Alexa devices, such as an Echo smart speaker or Echo Show smart display. Making a call is as simple as saying: "Alexa, call…" then the contact's name, and whether you want to call their mobile landline, or Echo device. This works with any Amazon Echo device connected to your Amazon account, so you can make hands-free calls whenever you are in earshot of the Echo device.
Phrases used to call a contact or group can include:
To create and manage your calling groups, open the Alexa app and tap the Communicate button, then tap the contacts icon in the top-right corner. Now tap on the icon with three dots, also in the top-right, and from here you can add a contact or group. Once a group is created and named, you can use Alexa to call all of the group's members at once.
You can also call numbers that aren't already in your contacts book, simply by reading them out after the "Alexa, call…" instruction. However, there are some limitations here. You cannot use Alexa to call emergency or premium-rate numbers, and you can only call numbers in the US, UK, Canada and Mexico.
It's possible to call more than one person at a time, thanks to Alexa's ability to make group calls on an Amazon Echo, as well.
Can your Amazon Echo receive phone calls?
Yes, but there are some limitations here too. Your Alexa devices (and Alexa app) can receive calls from contacts in the same way as explained above. In other words, contacts who call you using their own Alexa device.
But for some people it's also possible to make a receive call with Alexa, using your mobile phone number. In the UK this is limited to EE customers and Vodafone customers who have a Red account. Once set up, incoming calls to your mobile phone will ring your Alexa devices as well as your phone, and similarly, you can place calls from your phone number by speaking to Alexa on an Echo speaker or display.
This is all free to set up and use, and calls made come out of your existing monthly allowance (which for most EE and Vodafone red customers will be unlimited anyway). Unlike regular calling with Alexa, this system lets you make emergency calls and dial premium numbers by speaking to Alexa.
Lastly, it is worth pointing out that calls sent to your Echo devices can also be answered via the Alexa smartphone app. That way, someone calling by speaking to their Echo can get hold of you whether you are near your own Echo speaker or not.
What about Alexa Messaging?
You can also send SMS messages hands-free with your Echo device. Simply say "Alexa, send a message", and Alexa will ask for the name of the recipient. Once you've given Alexa the contact, you'll be asked for the content of the message after which you can dictate what you want your SMS to say. Once you're done, Alexa will send the message to your contact.
It's also possible to do this using the Alexa app on your smartphone or tablet. Just open the app and select the Conversations button.
Select the name of the person you want to send the message to and hold down the microphone icon to dictate your message. You can also do this the old-fashioned way by typing on your devices keyboard if you wish.
This doesn't send messages to their phone directly – it will be sent to the recipient's Echo speaker and Alexa app on their smartphone.
When they receive a message, the light on their Echo will flash yellow – to hear the message, they just need to say "play message". They'll also receive a notification on their smartphone or tablet via the Alexa app, where they can play the contents if they're away from their Echo speaker.
Sign up to receive daily breaking news, reviews, opinion, analysis, deals and more from the world of tech.
Alistair Charlton is a freelance technology and automotive journalist based in London. His career began with a stint of work experience at TechRadar back in 2010, before gaining a journalism degree and working in the industry ever since. A lifelong car and tech enthusiast, Alistair writes for a wide range of publications across the consumer technology and automotive sectors. As well as reviewing dash cams for TechRadar, he also has bylines at Wired, T3, Forbes, Stuff, The Independent, SlashGear and Grand Designs Magazine, among others.