Meet Matter 1.0: Why Google, Apple, and Samsung are holding hands in the smart home
Features
Contributions from
last updated
Why Matter will finally matter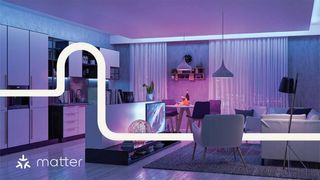 (Image credit: CSA)
Most of us are quite used to welcoming smart home technology into our homes, with devices like home security systems and outdoor cameras becoming more affordable, accessible, and commonplace over the last decade. The trouble often comes when you want these devices to communicate with each other, whether that's Google Assistant, Amazon Alexa, Apple HomeKit, or another platform.
That's because the sharp growth of and competition between smart home standards has made things a little unwieldy. Consumers are left having to choose which smart assistant they prefer, unable to deviate far thereafter. But the answer may have just arrived, with something called 'Matter'.
Matter is an alliance between more than 550 tech companies - including the usual suspects like Apple, Google, and Amazon - which sees them agree to a standardized solution that will make smart homes easier and faster to use, as well as able to interact with one another more easily.
To decipher further just what Matter will mean to smart homes, we spoke to a number of companies that know more about the potentially game-changing move.
Closer collaboration
If you were to go to the store today and purchase a smart doorbell, smart light bulb, or security camera, most people wouldn't be immediately aware of which smart platforms that device would work with. This can cause huge problems, with consumers unable to use products they've paid good money for without getting another smart speaker that can communicate with it.
Michele Turner, Senior Director of Google Smart Home Ecosystem, told TechRadar: "We have a saying at Google. If it's not as fast and reliable as a light switch, why are you doing it?"
Matter: Cut to the chase
What is it? Matter is a new interoperability standard between smart home devices
Who supports it? Apple, Amazon, Google, Samsung and over 550 other companies
When will it launch? Matter launched Oct. 4, 2022
Which devices will it support? Good question!
When will my device be updated? We anticipate seeing a wave of product updates in early November.
Unfortunately, that reality is the one we've become accustomed to with many aspects of the modern smart home. One problem that led to this was a lack of collaboration, which the tech giants are all too aware of.
"You have to realize at this time, ourselves and Amazon were just battling it out for who could get the biggest ecosystem," Turner continued. "But we realized that consumers were getting a mix of devices in their homes. And just like they've got Android and iPhones in their homes, they've got Google Home devices and Alexa devices. And we wanted to make sure we were doing the right things by consumers."
Matter aims to fix many of these issues, and the involvement of so many huge names like Google and Apple makes it easy to believe that the change could actually impact the consumer experience.
Even just a few years ago, before Alexa and Siri became household names, smart home devices were based on a mishmash of different standards and brands vying to become top dogs. Zigbee, Zwave, and SmartThings were the main players able to connect via Bluetooth, Wi-Fi, and more, and then more companies entered the battleground. It was a mess and arguably still is.
IoT-focused group the Connectivity Standards Alliance (CSA) is one name that is behind the Matter standard, having once been named the Zigbee Alliance. According to them, things needed to be simplified.
"As we looked at this notion of standards, it was not just Zigbee radios but the language they were carrying over the top," Tobin Richardson, CEO, and President of the CSA, told us. "Zigbee defined the language and the radio. We split them. That was a sea change for the organization."
What it all means
So what does all of this mean for the average smart home? Whereas a Zigbee device once had a Zigbee radio communicating using Zigbee standards, going forward, a Matter device will "speak" Matter and use whatever protocol it wants to communicate. That will involve Bluetooth Low Energy for initial pairing, which happens more quickly, thanks to some recent tweaks to that spec. But it can happen across any of those many existing communication channels. The language spoken across those channels is what's finally unified.
The Matter alphabet and language define the simple stuff: I am a lightbulb. I turn it on and off. I can become Fuschia or tangerine or teal. More advanced functionality is possible for anything, of course, it just won't be part of Matter (for now, anyway).
For example, if Philips decides its next line of Hue smart lightbulbs will all sing a sea shanty when you triple tap a certain spot on them, that functionality will exist outside of the Matter spec. But it can and should exist.
That all sounds great, but getting there wasn't easy. Matter will leverage development work and protocols from many existing systems, including Amazon Alexa's Smart Home, Apple's HomeKit, Google's Weave, The Alliance's Zigbee Cluster Library (a.k.a. Dotdot), and more. And it'll take time to become integrated into the devices you own, and those soon to come out on shelves.
Could Matter save you money?
More compatibility between smart home devices inevitably means more ways to track our individual and household energy consumption, which is something that is at the front of most people's minds these days. Samsung has already announced SmartThings Energy for easier monitoring of how much power gadgets and appliances are using, and there's more to come.
Sitao Ma, VP of Connected Systems and CTO of Global Home & Distribution at Schneider Electric, spoke to TechRadar about the money (and planet-saving) possibilities of a united smart home:
"We need a solution to make homes efficient, sustainable, and [to] help the people to reduce their living costs," he said. "When you can measure it, you can manage it.
"Our consumer surveys showed us that when you know how and where you are spending and consuming your energy, you can reach a 5-10% reduction by either [mindset] or behavior changes."
While many smart home devices and apps already offer energy-used tracking, the usefulness is limited to just one device or a group of similarly-branded products. If these products can talk more openly with each other, users can get much more actionable data.
What Matter means for you
Apple: Matter accessories will be supported seamlessly by the Home app and Siri on Apple devices, including HomePod mini and Apple TV, regardless of whether they were built by Apple or built to support Apple's HomeKit protocol. To that end, Apple will roll out an all-new Home app this fall. And once Matter launches, Apple will update its software platforms to include support for Matter for all users.
Google: Google tells us its goal is to make any Nest device that is Matter-capable compliant with the standard and to bring Matter to more device types in the future.
"We are actively working to ensure that all Nest speakers, displays, and WiFi are updated to act as Matter Controllers for Google Home," Turner told us.
(At Google I/O 2022, the company announced that its Google Home, Google Home Mini, Google Nest Mini, Google Nest Hub, Google Nest Hub (2nd generation), Google Nest Hub Max, Google Nest Audio, and Google Nest Wifi devices will all support Matter.)
"We want to make sure virtually every user with a Google Home ecosystem is ready for Matter devices and to make it easy for new users to adopt," she added.
Samsung: The standalone SmartThings V3 Hub and the Aeotec SmartThings Hub will be updated to support Matter when it launches in the fall, Samsung told TechRadar. Meanwhile, SmartThings is being integrated more deeply across the Samsung portfolio, with SmartThings Hub software built into select 2022 Samsung Smart TVs, Smart Monitors, and Family Hub refrigerators. These devices will also allow users to connect to a wide variety of existing smart home devices. They will be updated to get Matter as controller support as the new standard becomes available. Samsung says it also plans to support Matter as a controller on our SmartThings Hub V2, letting existing users connect and control Matter devices.
Amazon: Amazon has confirmed that its Echo 4th gen smart speaker and Eero mesh routers will support Matter – though it's not yet clear which, if any, of its older Echo devices will.
So when will Matter matter to you?
Matter's still a work in progress, despite the release of the specification, which really opens the door to a certification process for the first group of 50+ companies that have been part of the testing process. We anticipate seeing updates to support Matter from some of the top brands in early November, but it's really too early to tell. Matter is a foundational technology. Remember that shaky smart home? So now that the groundwork has been laid, the real work can begin. Here's hoping we end up with something really livable.
Sign up to receive daily breaking news, reviews, opinion, analysis, deals and more from the world of tech.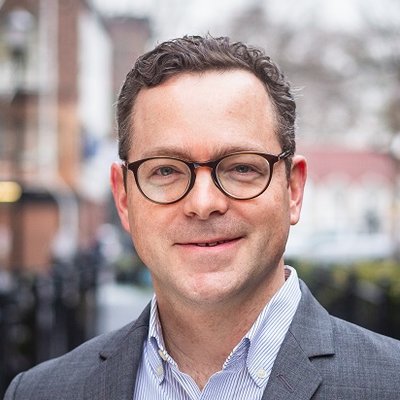 Content Director, TechRadar
After 25 years covering the technology industry, Jeremy Kaplan is a familiar face in the media world. As Content Director for TechRadar, he oversees product development and quality. He was formerly Editor in Chief of Digital Trends, where he transformed a niche publisher into one of the fastest growing properties in digital media. Before that, he spent half a decade at one of the largest news agencies in the world, and cut his teeth in magazine business, long before the birth of the iPhone. In 2019, he was named to the FOLIO: 100, which honors publishing professionals making an industry-wide impact.