Time's running out to take advantage of 70% off Avast One, a world leader in antivirus software. At £23.99 for a full-year subscription, you can protect 5 devices whether they're Windows or Mac desktops or even mobile devices.
Avast comes with a 30-day money-back guarantee, so if you decide it isn't for you, you're free to walk away. But we're pretty sure you'll love the excellent malware protection Avast offers without slowing down your system.
You get additional protections with Avast One, including access to HideMyAss VPN, an advanced firewall, webcam protection, and device cleanup.
Click through any of our Avast links in this deal to find the 70% discount in your cart when you're ready to buy.
Exclusive Avast One deal: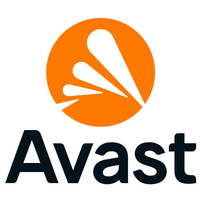 Avast One antivirus 1 year: save 70% | £23.99
Protect all your devices from malware, data leaks, and unauthorized webcam access, plus get 5GB of weekly access to a secure VPN. This is the best price you'll find online, and it's only available to our readers, for a limited time.
A list of features included with Avast One
As one of the best malware protection tools, Avast works hard to give you some of the most inclusive security solutions. Even its most basic antivirus solution comes with a system scanner, the Avast secure browser, and an amazing gamer mode.
Here are a few other great features that come with Avast One.
Gamer mode: One of the best perks of Avast is its gamer mode which recognizes when you're playing and will suspend unimportant functions, like popup reminders or scheduled scans until you're done. This lets you play without the worry of drag or buffering.
Malware protection: Based on several labs that test antivirus software, Avast comes pretty close to stopping every threat. On average, 99.5% of malware is stopped before it attacks your device, including threats so new they haven't been officially identified or added to malware databases.
Firewall: Keeping you safe from hackers, Avast's firewall is especially useful when connected to public hotspots. The firewall keeps a close eye on your internet connection to make sure no threats sneak in this way.
Webcam protection: Whether it's your family computer or your mobile device, the last thing you want to discover is someone, or some app accessing your webcam without your permission. Avast's webcam protections make sure no one is using your device to spy on you or your family.
Online data monitoring: Avast will keep an eye on your online accounts, and if it sees your password or user name has been leaked, you will get a quick notification along with some helpful tips for securing your accounts.
VPN access: Avast One users get free access to HideMyAss VPN. This lets you connect online without worrying about your browser history being traced back to you. Your online identity, including your IP address, is kept private, and no logs are kept by the VPN servers or Avast.
Device clean up: If your computer or cellphone begins running slower, it could mean you have a lot of data stored on it, like apps and programs you no longer use, or junk files that need to be deleted. Avast's device cleanup looks for places where you can optimize your device, so it's always running at top performance.