iD Mobile: what is it and how good are its SIMO and phone deals?
A complete guide to Carphone Warehouse's own network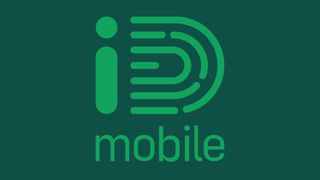 (Image credit: iD Mobile)
iD Mobile may not have the brand recognition of many of the bigger networks out there, but its flexible array of phone contracts and SIM-only plans make it a great all-around choice for most in the UK.
As a smaller carrier that operates on the larger Three network (commonly referred to as an MVNO), iD Mobile doesn't tend to offer fancy incentives or extras with its plans. Because of this, its plans tend to be exceptionally affordable while still offering essential features like a 5G network, data rollover, roaming, and bill capping.
Whether you're after SIM only deals or mobile phone deals, iD Mobile could be a great choice and one that seems to be growing more and more lately.
If you want to learn more about iD Mobile and its best deals or simply want to compare the service's prices, you're in the right place. Read on to find out everything you need to know about the network.
What is iD Mobile?
iD Mobile is a mobile plan provider in the UK, owned by Currys Group Limited. It operates as a mobile virtual network operator (MVMO for short) on the wider Three network, which means it shares the network as a sub-carrier but doesn't actually own the network itself.
As an overview of iD Mobile's plans, you'll find options for both pay-monthly SIM-only plans and more traditional contract-based options where you sign up for 12 months or 24 months at a time. You'll also find pay-monthly phone plans, where you'll pay for both the data and a device on a contract over 24 months.
All iD Mobile plans come with 5G data speeds where applicable (4G otherwise), data rollover, and roaming (at 4G speeds). You'll find a wide array of options in regards to data allowances - from 5GB plans to unlimited data options.
iD Mobile: coverage, networks and 5G
What network is iD Mobile?
As an MVNO (Mobile Virtual Network Operator), iD Mobile uses the Three network. It has used Three since its expansion and it doesn't look like it will be changing any time soon.
This means that iD Mobile has the same coverage, speeds and reach as Three and although its 5G rollout was different, there are few differences to note between the networks.
Is iD mobile a 5G network?
Yes, iD Mobile uses the Three network, which has been independently ranked as the quickest 5G network by Ookla. Note that you'll need a 5G compatible device to access the iD Mobile 5G network and that coverage can vary from area to area.
To check your local coverage, you can use iD Mobile's interactive coverage checker to simply input your postcode.
iD Mobile: features and incentives
Does iD Mobile have WiFi calling?
Yes, as a relatively recent update to iD Mobile you can make calls and send texts over Wi-Fi if you have no signal. And, as long as you have a decent Wi-Fi connection you will find that your calls are clear and shouldn't be interrupted.
Does iD Mobile offer roaming?
iD Mobile offers inclusive EU roaming. That means you can roam like at home in 50 destinations throughout the EU, EEA and beyond. That essentially means you have the same texts, minutes and calls as you would at home.
There is an easy guide to this on the iD Mobile website but it is worth keeping in mind that roaming could change. EE and other networks have announced changes to their roaming abilities and costs and others could follow.
How long is an iD Mobile contract?
This completely depends on what you go for. If you choose a phone contract, you will be tied in for 24 months - no surprise there!
However, if you instead go for a SIM plan, there is three options - 1, 12 and 24 months. The cheaper offers from iD tend to be 1-month rolling contracts but if you're looking for something with a lot of data, it will likely be either 12 or 24 months long.
This is pretty normal and what you'll find from most other networks.
Can I tether with my iD Mobile contract?
Yes, you can tether with any iD Mobile SIM plan. However, it is worth considering that most of iD Mobile's data caps are quite low, especially if you're just getting a SIM.
ID Mobile warns to be careful when using tether abilities and that's a good warning to adhere to. However, as the network has built up its larger data offers lately, you should be fine to go all in on tethering with those.
Does iD Mobile have an app?
It does indeed. Want to keep an eye on your data? iD Mobile's app is perfect for that. You can see how many minutes are left, check your remaining data and add more data if needed along with a host of other features.
Head over to the iD Mobile website to see all of the offers it currently has, both on mobile phones and SIMO.
Sign up to receive daily breaking news, reviews, opinion, analysis, deals and more from the world of tech.
Alex is a journalist who has written extensively about all things broadband, SIMs and phone contracts, as well as scouring the internet to land you the best prices on the very latest in gadgets and tech. Whether that be with the latest iPhones and Android handsets, breaking down how broadband works or revealing the cheapest SIM plans, he's in the know, and will help you land a bargain.