Get Three's 150Mbps 5G Home Broadband free for three months
There are no upfront fees, you get unlimited data and from month 4 of your 24-month contract the cost rises to £20 p/m.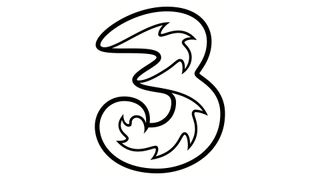 (Image credit: Three)
For those of you searching for the most affordable and best broadband deals, we have an option that could pique your interest.
Right now you can get Three's 5G Home Broadband absolutely free for three months, if you sign up for a 24-month contract. The broadband is delivered via its innovative 5G Hub and it offers average download speeds of 150Mbps. Better still, it comes with unlimited data, there aren't any upfront fees to pay and from month four the cost is just £20 a month.
This package is faster than most standard, fixed-line fibre offerings, but what's really great about this particular broadband type is that it can be set up and running in next to no time. You don't need an engineer to come round, nor do you need to link the Hub to an external phone line socket, you simply 'plug and play' and connect your devices to the Hub's WiFi signal.
With the 150Mbps speeds on offer, Three claims you can get get 'near-instant downloads' and can enjoy everything from 4K streaming to casual browsing and online gaming. It should also provide more than enough bandwidth for any small to medium-sized properties that have lots of users online and using the internet at the same time.
Three also promises a 30-day money back guarantee for added 'peace of mind' and if you sign up and place your order before 8pm, you get free next working-day delivery on your new 5G Hub.
The only thing you need to really check here is whether or not you can access 5G in your location, although this is something you can check directly with Three when you sign up. You can also learn more about this type of broadband works in our our 5G home broadband guide.
OUR THREE 5G BROADBAND DEAL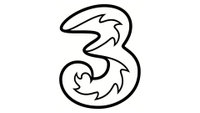 Three 5G Home Broadband | 150Mbps | Unlimited data | FREE for 3 months | 24-month contract | No upfront fees | £20 p/m from month four
If you sign up for a 24-month contract with Three for its 5G Home Broadband deal, you get the first three months free! This broadband is delivered via its easy-to-install 5G Hub and gives average download speeds of 150Mbps. From month four, the cost goes up to £20 a month, but there aren't any upfront fees to pay. Three promises 'near-instant' downloads with this package and it can easily handle the demands of busy, small to medium-sized households. If you order your Hub before 8pm you get free next working-day delivery and Three has a 30-day money back guarantee. To be eligible for this broadband your property needs to be able to access Three's 5G network.
More reasons to choose Three's 5G broadband
Three is now one of the UK's most popular providers of 4G and 5G broadband and there are plenty of great reasons why.
As our featured deal shows, they're one of the cheapest options on the markets right now, especially for speeds that rival mid-level fixed-line and fibre broadband packages. Better still, they regularly have top offers like the 'three months free' example in the deal above.
In addition to this, Three scores well almost across the board from review sites for its 5G broadband and has previously won awards for providing the fastest 5G options in the UK. Its 5G Hub is also slick, smart and designed to last, plus its customer services are also useful, responsive and available across multiple channels, including online chat.
Another positive is that it does one-month/30-day rolling contracts, which are perfect for those looking for flexibility with their broadband. Although, these are usually more expensive than their 24-month tariffs.
Other considerations with 5G broadband
As we've mentioned above, you can only access this broadband if you have 5G network coverage in your area. Moreover, the fastest speeds you are meant to get might not always be available as network coverage can be disrupted by external aspects like weather.
If you want to add things like TV bundles or extra smart tech, then you're also better off looking to a fixed-line connection. Equally, if you know you're going to have a lot of users online at the same time, you might want to opt for an ultrafast fixed-line to give you a more secure connection.
So, if you do want to see what other options you have (or you just want to compare 5G broadband deals with the rest of the market) enter your postcode into our widget below and we'll show you all the top deals on offer in your location.
Loading...
Sign up for Black Friday email alerts!
Get the hottest deals available in your inbox plus news, reviews, opinion, analysis and more from the TechRadar team.
Rich is a freelance copywriter and content strategist with over 10 years' experience. His career has seen him work in-house and in various agencies, producing online and offline content marketing campaigns and copywriting for clients in the energy industry.