Don't let the haters say otherwise, you can game on an M1 MacBook Air just fine with GeForce Now
The M1 MacBook Air can handle the best thanks to Nvidia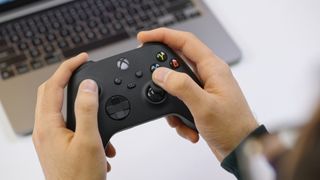 (Image credit: Hopix Art / Shutterstock)
I've never been shy about my stance on Mac gaming — thanks to advances in Apple's M-series chips such as the M2 and the anticipated M3 that's rumored to be manufactured with a 3nm fabrication process — most MacBooks can handle PC titles as well as any Windows laptop. And in some cases, like with Resident Evil Village, we see how that experience can even surpass the vast majority of gaming laptops and PCs thanks to the power of Apple's silicon alone.
On the other end of the spectrum, we have Chromebooks like the Acer Chromebook 516 GE that can now handle the best gaming PCs due to streaming services like Nvidia's GeForce Now. Even the best Chromebooks with far weaker specs than most other laptops can run some of the best PC games out there like Cyberpunk 2077 and more with little issue. As long as you have a solid internet connection of course.
However, the best MacBooks that run on M1 chips or even Intel chips are only able to handle low-end games. Mid-range and high-end titles are normally out of the question.
That's changing now. As we've seen with GeForce Now and Chromebooks, we finally have a gaming option for lower-powered Macs. How does it truly fair? I've tested it out on my M1 MacBook Air to find out just how consistent the gaming experience is across the Mac ecosystem.
MacBooks can have the same library as a Windows PC
The extensive library is an excellent reason why any MacBook benefits from GeForce Now, including older models like the M1 MacBook Air. Regardless of whether you have the correct specs to normally download and play a PC game, you can stream any title just like it's in your own storefront library of choice.
Want to play multiplayer games like Apex Legends and Tom Clancy's Rainbow Six Siege, or graphically intensive games like The Witcher 3 and Warhammer 40,000: Darktide? If your internet is good enough, and you have the best membership tier available, you can load up the title and jump right in.
Mac owners know how important having a proper library of games is, as the biggest obstacle by far to gaming on any Mac device is the lack of compatible titles. But GeForce Now completely eliminates the issue, giving you total access to a massive library of titles, as long as the service itself supports it. And guaranteed, that GeForce Now library is already far larger than what's available on Mac devices alone.
MacBook Airs can handle intensive games with the best of them
When using GeForce Now, performance is mainly dependent on your internet connection, especially when using a more demanding tier like the RTX 4080 Ultimate membership. But one of the best gaming monitors with a high refresh rate, high resolution, and low response time reduces latency, improves visuals, and ensures the smoothest gameplay possible. And when using either the latest MacBook Pro, Mac mini, Mac Studio, or iMac, those parameters can easily be met.
But what about the M1 MacBook Air, which doesn't fit any of that criteria? Is the power of a good internet connection strong enough to deliver a solid gameplay experience?
I tested three titles — Cyberpunk 2077, Dying Light 2, and Octopath Traveler — using in-office and at-home WiFi internet to see if there was any difference in stability, framerate, and general performance.
In the office, where the connection is weaker due to the sheer volume of workers sharing the same WiFi, each title ran pretty well. Gameplay was largely solid and, as an average non-professional gamer, I didn't notice any particular latency issues. However, there was some occasional stuttering and brief framerate drops, especially in regard to audio. That was obviously due to buffering issues stemming from the slower connection.
When it came to at-home WiFi, which uses 5G Internet and isn't supporting tens of office workers and their devices at once, gameplay and audio on all three titles were absolutely butter-smooth with no visible stuttering or framerate drops, even during more intensive action scenes.
Finishing up my MacBook Air run with GeForce Now, it struck me how similar it was to gaming with the Acer Chromebook 516 GE. The streaming service fully carried the brunt of each game's required specs, while the library is already diverse enough for most gamers, with more coming each week.
In my opinion, with this level of performance already accessible to Mac users, you don't even need to wait for Apple to get around to porting titles, or for gamers to take on such a difficult role themselves. GeForce Now already offers all of that and more.
Final thoughts
Mac gaming has come a long way, from Hideo Kojima entering a landmark partnership with Apple to bring Death Stranding Director's Cut and future Kojima Productions titles to Mac platforms, to Apple itself releasing and updating its Game Porting Toolkit, which is a fast and reliable way for game developers to port their games to macOS 14 Sonoma.
But all these advancements are still in their infancy, as Apple is only starting to realize the potential of gaming on its Mac devices. And though the payoff for these various partnerships and initiatives will be great in the future, gamers need solutions now, and practical ones that are simple to set up with fruitful returns. Especially for those who want a library as robust as many Windows gamers.
Even better, based on my own testing and results you can use older MacBook models just as easily, as long as your internet connection is fast and unobstructed enough to support more demanding titles. As long as you're fine with certain aspects like resolution, refresh rate, and response rate not being up to snuff.
So break out your MacBook Air and game on, knowing that you'll have just as great of a time as any Windows gamer.
Get daily insight, inspiration and deals in your inbox
Get the hottest deals available in your inbox plus news, reviews, opinion, analysis and more from the TechRadar team.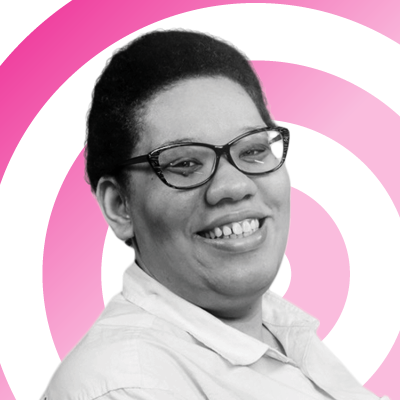 Named by the CTA as a CES 2023 Media Trailblazer, Allisa is a Computing Staff Writer who covers breaking news and rumors in the computing industry, as well as reviews, hands-on previews, featured articles, and the latest deals and trends. In her spare time you can find her chatting it up on her two podcasts, Megaten Marathon and Combo Chain, as well as playing any JRPGs she can get her hands on.