Hideo Kojima's Death Stranding may be the key to saving Mac gaming
The ball is in Apple's court now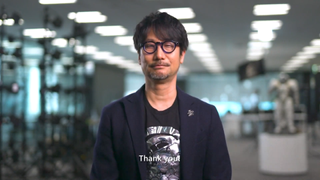 (Image credit: Xbox Game Studios)
Famed game developer and director Hideo Kojima made an appearance during Apple's annual WWDC 2023 conference. And, more than that, he announced that Death Stranding Director's Cut will be making its way to Apple Mac "later this year." He also stated that any other future Kojima Productions' titles will be coming to the platform.
While this is exciting news in its own right, the possible implications of this reveal are even more so. I've written about the future of Mac gaming and, though it's still something I believe in, it certainly needs a push. And Kojima's revelation could be just what Apple needs to get the ball rolling again.
The current state of Mac gaming
Right now, there's a decent library of titles available to Mac devices including Crusader Kings 3, Stardew Valley, Hades, No Man's Sky, Minecraft, EVE Online, and Disco Elysium. Not to mention the two games that Apple can't seem to stop bragging about: Resident Evil Village. And we can see why, as its incredible performance showcases what Mac is truly capable of.
But here's the problem: all those games I mentioned are older titles. And for any platform to stay relevant to gamers, your library must continue to evolve and grow. And sadly, we haven't seen growth or evolution from Apple, which doesn't bode well for its future.
The good news is that during Kojima's speech at WWDC, he stated that he's been "a die-hard Apple fan since I bought my first Mac back in 1994" and that "we are entering a new era for gaming on the Mac." It's great news that he's so optimistic about Mac gaming, because that energy and passion is exactly what Apple needs to jumpstart this initiative again.
How Kojima could change all that
Hideo Kojima is currently one of the most well-known developers and general gaming figures out there, with millions of fans across the globe who immediately recognize him and his most famous franchise, Metal Gear Solid. And once he went independent and created his own studio, Kojima Productions, those same fans supported its first title Death Stranding, which received critical acclaim.
If there's a single person who could change the general perception of Mac gaming, it's someone as distinguished as Kojima. His opinion is a trusted one and the statements he shared during the keynote are incredibly strong ones.
He's not one to mince his opinion or give false statements for clout either. His official Twitter account for his movie and game opinions alone shows that. If he's truly passionate about a product or media, he openly conveys his enthusiasm, and if not, he's as dry as a burnt piece of toast. So you know he means what he says about Apple gaming.
The future of Mac gaming
There's plenty of potential in Mac gaming, from the actual performance of games that run on the platform and No Man's Sky finally debuting on Mac just before WWDC, to highly revered figures like Hideo Kojima giving it his personal blessing as he pushes his own titles on it.
Though performance alone isn't enough. Apple's bizarre track record of often failing to regularly display its incredible performance with new titles (Resident Evil is not enough Apple!) is proof. We also have yet to see if Apple will take advantage of the new gamers flocking to No Man's Sky.
But Kojima is most likely the most powerful force in promoting Mac gaming. And once enough eyes are on Mac gaming, Apple needs to take this publicity and capitalize on it. No more cycles of investment and then radio silence until the concept fades from public perception.
Apple, don't waste this opportunity that Kojima has given you!
Sign up to receive daily breaking news, reviews, opinion, analysis, deals and more from the world of tech.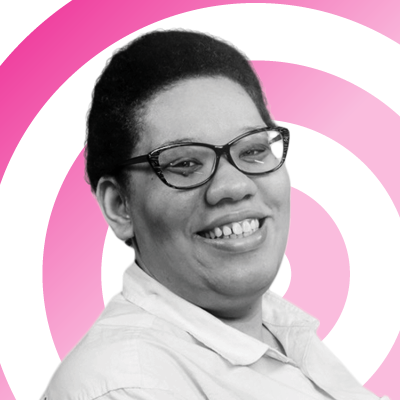 Named by the CTA as a CES 2023 Media Trailblazer, Allisa is a Computing Staff Writer who covers breaking news and rumors in the computing industry, as well as reviews, hands-on previews, featured articles, and the latest deals and trends. In her spare time you can find her chatting it up on her two podcasts, Megaten Marathon and Combo Chain, as well as playing any JRPGs she can get her hands on.