14900K vs 7800X3D: putting Intel's best CPU against AMD's gaming champion
Who is left standing when the dust clears between the 14900K vs 7800X3D?
Efficiency Cores: 16
Performance Cores: 8
Threads: 32
Base Clock (E-Cores): 2.4 GHz
Base Clock (P-Cores): 3.3 GHz
Boost Clock (E-Cores): 4.4 GHz
Boost Clock (P-Cores): 5.6 GHz
Total Cache: 68MB
TDP: 125W
Intel's latest flagship processor is the best-performing chip we've tested yet, but is its performance enough to take the gaming crown from AMD's powerful gaming processor?
For
Best-in-class performance (barely)
No price increase
Very low idle power usage
Can go as high as 6.0GHz
Against
Barely any gen-on-gen improvement
Gets extremely hot
Performance Cores: 8
Threads: 16
Base Clock: 4.2 GHz
Boost Clock: 5.0 GHz
Cache: 104MB Total
TDP: 120W
The AMD Ryzen 7 7800X3D is a superb follow up to the best gaming processor of the last generation, but can it hold it's own against Intel's best processor when the gaming's done?
For
Outstanding gaming performance
Extremely energy efficient
Midrange pricing
Against
Non-gaming performance lags competing chips
3D V-Cache not as effective at higher settings
If you're wanting to put together the best gaming PC with the latest parts and technology, then the choice of 14900K vs 7800X3D is something you should weigh up. Intel's latest flagship is up there with the best processors on the market from a raw technical perspective, however, AMD's usage of 3D V-Cache brings a new host of performance benefits in today's games. Yes, deciding between the two isn't as easy as it would first appear.
While the Intel Core i9-14900K is more iterative than we would have hoped from a new generation chipset, there's no faulting the performance on offer. We said in our review that the "Intel Core i9-14900K is the best processor on the consumer market in terms of raw performance" but how it felt "more like an overclocked 13900K than a true generational step forward".
Things were more clear cut in our review of the AMD Ryzen 7 7800X3D where we said how it "holds its own against Intel's best for less". Having launched earlier this year, we're confident in our words here, but there's a new generation of Intel chipsets that have launched since, the 14900K being the most powerful of them. Yes, there are strengths and weaknesses to both models, and the overall answer of which is superior has nuance for sure. That's why we're comparing 14900K vs 7800X3D to see which chipset is worth your time and money.
14900K vs 7800X3D: Price
In terms of pricing, the Intel Core i9-14900K is the more expensive of the two chipsets as it retails for $589 / £448 / AU$854. As the flagship for the 14th Gen, its MSRP shouldn't be too surprising, and the rates remain unchanged from the 13900K that dropped this time last year.
In contrast, the AMD Ryzen 7 7800X3D retails for $449 / £341 / AU$651 as the upper mid-range of the current Zen 4 lineup. This means that Team Red's chip is a full $140 / £107 / AU$203 cheaper (or around 23% more affordable).
As for which CPU offers the best value for money, our money is on the 7800X3D as it comes in under the $450 / £350 / AU$700 mark with its 8-core (16 threads) design, and high amount of L3 cache. While the 14900K is undoubtedly a super powerful chip in its own right, it offers little new or innovative or over the 13900K, with a much higher sticker price, too.
Winner: AMD Ryzen 7 7800X3D
14900K vs 7800X3D: Specs & features
Both the 14900K and the 7800X3D are born of iteration in their hardware philosophy. The former is the third-generation of Intel's hybrid architecture, acting as a refresh to Raptor Lake, and the latter brings back the 3D V-Cache and lower TDP from the original 5800X3D model from last year. On the surface, the Intel Core i9-14900K is the much more impressive of the two.
Swipe to scroll horizontally
Intel Core i9-14900K vs AMD Ryzen 7 7800X3D specs

| Header Cell - Column 0 | Intel Core i9-14900K | AMD Ryzen 7 7800X3D |
| --- | --- | --- |
| Performance Cores | 8 | 8 |
| Efficiency Cores | 16 | 0 |
| Threads | 32 | 16 |
| P-Core Base Clock | 3.0GHz | 4.2GHz |
| P-Core Boost Clock | 5.8GHz | 5.0GHz |
| E-Core Base Clock | 2.6GHz | N/A |
| E-Core Boost Clock | 4.00GHz | N/A |
| L3 Cache | 36MB | 96MB |
| TDP | 125W | 120W |
| Motherboard Socket | LGA 1700 | AM5 |
| Max Temperature | 100°C | 89°C |
Winner: Intel Core i9-14900K
14900K vs 7800X3D: Performance
In the battle of 14900K vs 7800X3D, performance is king. While price and specs certainly have their place when weighing each model up, it matters for little if the processors can't perform. In our industry-standard synthetic benchmarks, both CPUs do an excellent job with single-core and multi-core performance, however, the Intel Core i9-14900K comes out on top across the board here.
The performance gap between the 14900K and the 7800X3D was particularly large when evaluating multi-core performance especially. The biggest gap can be seen with Cinebench R23 Multi-core with a difference of 98%. It goes to show how effective the extra 16 efficiency cores are for these kind of tasks in a way that AMD's offering just can't measure up to
Continuing the track record, the Intel Core i9-14900K storms ahead in the likes of CrossMark, Blender, V-Ray 5, and PugetBench. While the 7800X3D doesn't do a bad job by any means, it just doesn't measure up in the same way.
While the AMD Ryzen 7 7800X3D may have lagged behind in other benchmark areas, gaming certainly isn't one of them. Despite its lower overall core count, the mid-range Zen 4 chipset excels ahead thanks to its extra L3 cache, outperforming the more powerful 14900K in CPU-bound titles like Returnal, Total War: Warhammer 3, F1 2023, and Tiny Tina's Wonderland. The 14900K produces strong results as well, overtaking AMD's offering in Civilization VI, but this is one area where the 7800X3D comes out on top.
The thermal performance between 14900K vs 7800X3D is comparable, with minimum operating temperatures in the mid-30s, however, the Intel chipset ran significantly hotter and was much more power hungry, more than tripling AMD's latest. Impressively, Team Red's chipset peaked at just 76.775W, a far cry from Intel's 351.097W.
With all said, the Intel Core i9-14900K boasts far higher average single core and multi core performance than with the 7800X3D. This extends to the overall creative and productivity performance as well, with a final score heavily in Team Blue's favor. With that said, though, the 7800X3D trounced the 14900K in terms of gaming performance with a lead in CPU-bound titles owing to the second-generation 3D V-Cache.
Winner: Intel Core i9-14900K
14900K vs 7800X3D: Final verdict
Image 1 of 7
In terms of how the chips fall with Intel Core i9-14900K vs AMD Ryzen 7 7800X3D, the former is the strongest overall with demanding creativity, productivity, and general operation performance making it ideal for power users and creators who want to be on the bleeding edge. Its gaming performance is nothing to sneer at either, with strong numbers across the board.
With that said, if you want to build the best gaming PC possible then the AMD Ryzen 7 7800X3D comes out on top in terms of raw gaming performance, beating out a much pricier, and more powerful chipset. You can save a good chunk of change opting for the 8-core (16 threads) CPU and enjoy top-end gaming without breaking the $450 / £350 / AU$700 mark. We're talking excellent for value when all is said and done.
Both chipsets are strong choices to combine with the best graphics cards and the best RAM, so it ultimately comes down to what your intentions are for your rig. If you just want to game and have a good time then you should bet on red, but if you're after an encompassing rig for video production, 3D modeling, and other intensive tasks on top of gaming, then the 14900K is the better overall option.
Sign up for Black Friday email alerts!
Get the hottest deals available in your inbox plus news, reviews, opinion, analysis and more from the TechRadar team.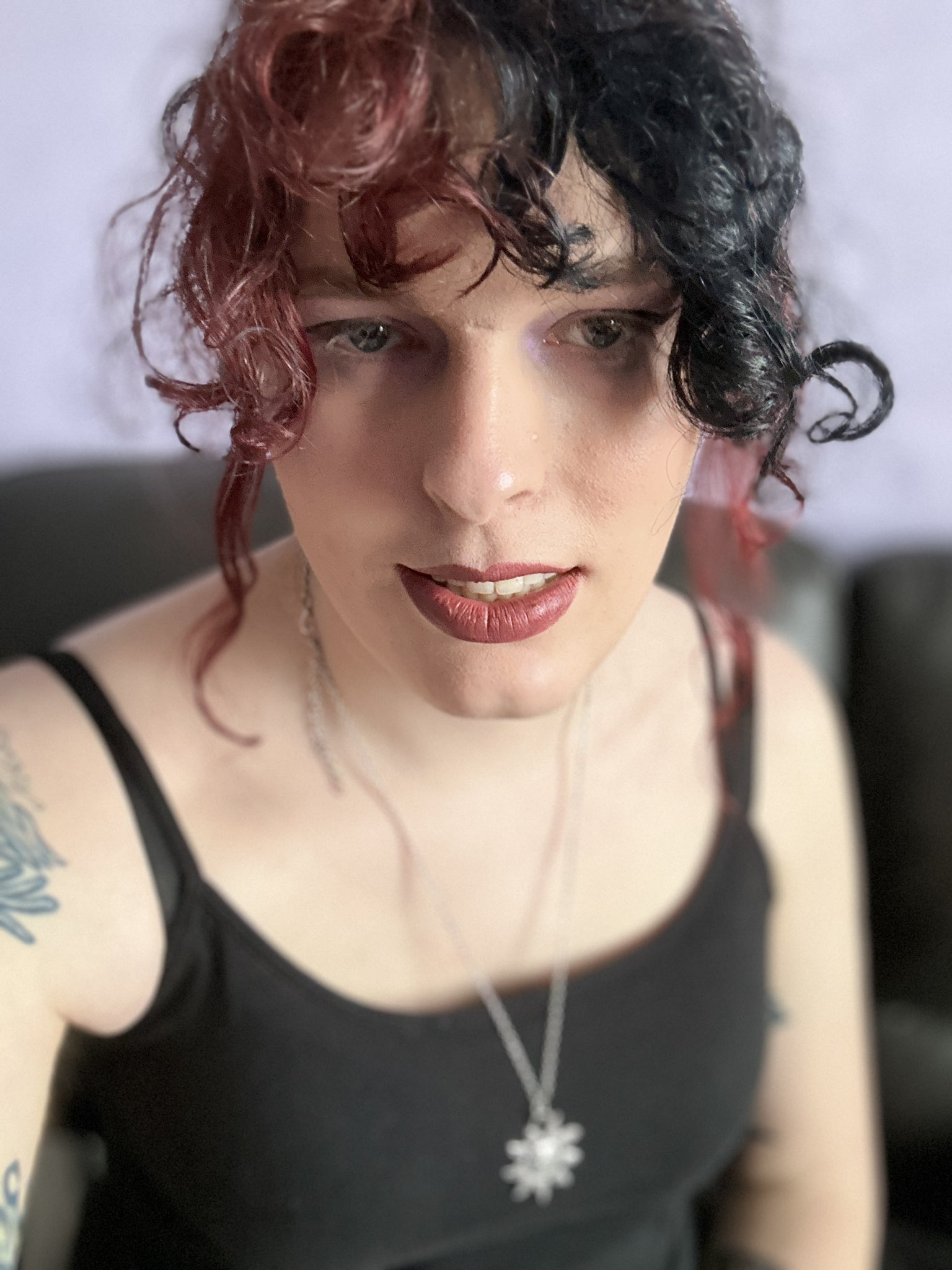 Aleksha McLoughlin is the Hardware Editor for TechRadar Gaming and oversees all hardware coverage for the site. She looks after buying guides, writes hardware reviews, news, and features as well as manages the hardware team. Before joining TRG she was the Hardware Editor for sister publication GamesRadar+ and she has also been PC Guide's Hardware Specialist. She has also contributed hardware content to the likes of Trusted Reviews, The Metro, Expert Reviews, and Android Central. When she isn't working, you'll often find her in mosh pits at metal gigs and festivals or listening to whatever new black and death metal has debuted that week.