Samsung may be adding AI to its home appliances - I'm so ready to chat to my oven
Always have a listening... ear
(Image credit: Grzegorz Czapski via Shutterstock)
Samsung is set to bet big on the AI hype and enhance a range of home appliances with AI capabilities - including premium and budget appliances across multiple categories, like smart TVs, refrigerators, air conditioners, and everything in between.
According to DigiTimes, the tech giant intends to "equip all its new home appliance products with neural processing units (NPUs)" in 2024. Samsung's Home Appliances Division is apparently working on updating various smart device chipsets, with the goal being to enable power-efficient, always-on AI tools that'll assist users.
This could mean a variety of new features will be made available to spruce up your home, like advanced voice recognition and a smarter version of Samsung's voice assistant Bixby, which could answer questions and work with the rest of your smart home to help come up with lists or answer queries.
Never burn a cake again!
As noted by Tom's Hardware, one of the more exciting possibilities the proposed AI integration could lead to is smart ovens. As someone who regularly battles with my low-tech oven, a smart oven that can suggest cooking times, tell me when things are burning, or advise me that my dinner needs to be cooked a little longer would be great.
AI integration may seem like it's going off the rails a little bit with how quickly our day-to-day lives are getting boosted by artificial intelligence. But, if there's one tech department that would greatly benefit from that intelligent upgrade, it's smart home appliances.
That being said, the change may not be welcomed by everyone. There is the concern of privacy and security, and the strange new territory of giving a little more of our life to the bots. But if it keeps me from burning my cakes, I'm willing to let this one slide.
Sign up to receive daily breaking news, reviews, opinion, analysis, deals and more from the world of tech.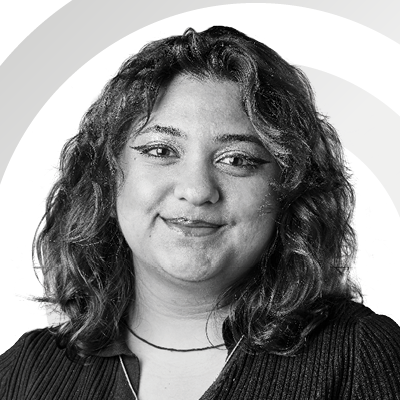 Muskaan is TechRadar's UK-based Computing writer. She has always been a passionate writer and has had her creative work published in several literary journals and magazines. Her debut into the writing world was a poem published in The Times of Zambia, on the subject of sunflowers and the insignificance of human existence in comparison.

Growing up in Zambia, Muskaan was fascinated with technology, especially computers, and she's joined TechRadar to write about the latest GPUs, laptops and recently anything AI related. If you've got questions, moral concerns or just an interest in anything ChatGPT or general AI, you're in the right place.

Muskaan also somehow managed to install a game on her work MacBook's Touch Bar, without the IT department finding out (yet).