Microsoft Edge may introduce a new AI-generated writing feature - and that makes me nervous
Microsoft continues to jam AI into its products.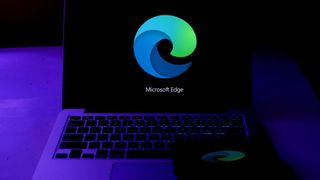 (Image credit: Shutterstock)
Microsoft Edge could drastically change the way we interact with written content on the web with a new AI writing feature that copies existing content and regurgitates the information in a more 'personal' tone at the click of a button.
According to Windows Latest, the GPT-4-powered feature allows users to select text on a webpage and have it rewritten in a tone and length of their choice. Microsoft Edge's AI offers customizable tones like professional, casual, enthusiastic and informational, as well as format options that include a simple paragraph, email or blog post layout.
The feature is integrated into the browser itself, allowing more users to access it much quicker. This is helpful if you want to generate ideas or make a quick change to the tone.
So far Microsoft has been testing the feature with a small group of users in the Canary version of Chromium Edge, so we'll have to wait and see if the feature ends up making its way officially to Microsoft Edge.
It's not all bad is it?
I don't mean to harp on about the doom and gloom aspect of a feature like this, but we do have to think about the negatives of AI before the positives because once the technology is out there, it can't be taken back.
Microsoft Edge's AI could allow more people to break into blog writing who may feel a little nervous about getting their work out there without any mistakes in the copy. It would be useful while you're researching and looking for a springboard for ideas and would help write boring but important emails without too much effort.
However, because the tool is web-integrated and uses text on the web, it'll become virtually impossible to detect whether or not a person's blog email or pitch has been plagiarized and AI-generated. Anyone could feed the tool a site's copy, alter it slightly super quickly and pass it off as their own without any of the skill or hard work that goes into actually writing their own work.
Microsoft's efforts to cram artificial intelligence into its own products as quickly as possible, particularly after the success of Bing AI could have some unforeseen repercussions if it's not careful. We can only hope that if Edge AI writer does make its debut, it proves me wrong and stays a writing tool, not a crutch.
You might also like...
Sign up to receive daily breaking news, reviews, opinion, analysis, deals and more from the world of tech.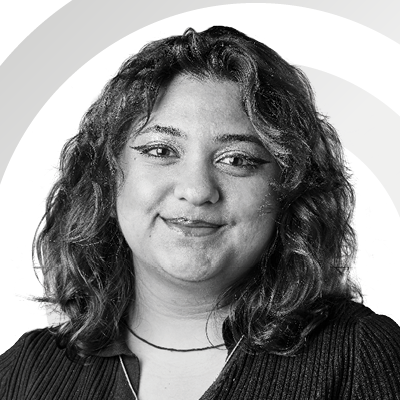 Muskaan is TechRadar's UK-based Computing writer. She has always been a passionate writer and has had her creative work published in several literary journals and magazines. Her debut into the writing world was a poem published in The Times of Zambia, on the subject of sunflowers and the insignificance of human existence in comparison.

Growing up in Zambia, Muskaan was fascinated with technology, especially computers, and she's joined TechRadar to write about the latest GPUs, laptops and recently anything AI related. If you've got questions, moral concerns or just an interest in anything ChatGPT or general AI, you're in the right place.

Muskaan also somehow managed to install a game on her work MacBook's Touch Bar, without the IT department finding out (yet).