If you want to make your own website, you have two options: either use an online tool that lets you build a site based around templates (and usually adds its own advertising banners), or take matters into your own hands and create a site from scratch.
It's easier than it might sound, provided you have the right website-building software. Whether it's your first time making a site or you're an experienced coder, there's a free tool that will suit you. Here are the very best around.

Feature-rich and ideal for beginners and experienced users alike
Microsoft Expression Studio (a suite of software for designing and building media-rich websites) may have been discontinued, but its components are available to download free from Microsoft – and they're brilliant.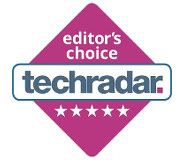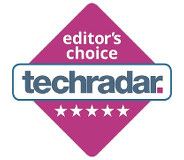 Microsoft Expression Web 4 is packed with the kind of features you only find in professional-grade software. It offers a choice of views: design (essentially a WYSIWYG editor with rich text editing, the ability to insert media, code snippets, and much more), and Code. There's also a helpful Split option, which lets you see the effects of editing the code in real time. The interface is fully customizable too, so you can rearrange, display and hide panels and menus to suit you.
Expression Web 4 can create HTML pages, CSS layouts, PHP files, and even dynamic templates. You don't have to start from scratch either; Microsoft Expression Web 4 includes a dozen ready-made style sheets to get you started.
You can check how your pages will render in browsers you don't currently have installed. Expression Web 4 also offers SEO and accessibility tools so your site is easy to find and use. Once you're done, use the built-in FTP client to upload it.
Microsoft Expression Web 4 the best free website builder you can download. Microsoft no longer offers live help if you run into difficulty, but the support files are excellent and the software will continue to receive essential security updates until 2020.

Write your own HTML and see a preview that updates in real time
If you're happy writing your own code but want something a live preview as you work, CoffeeCup Free HTML Editor is the tool for you.
There are two versions of the software: free and full. Both offer responsive, customizable themes, handy form tools, the ability to generate code automatically by dragging and dropping images, a metadata generator, syntax highlighting and much more besides. There are also lots of quick tools to help you generate code for objects including tables, frames and menus.
The full edition includes handy extras like HTML and CSS validation and automatic cleanup, but the free version will be plenty for most users.
CoffeeCup HTML Editor is a particularly good free website building tool for anyone learning to code, because the split-screen preview means you can see the effects of your coding in real time.

A WYSIWYG website builder for anyone who's not ready to start coding
If you've never tried making a website before and aren't ready to start learning to code yet, Incomedia Website X5 could be the tool for you. It's normally a premium product, but is available to download free for TechRadar readers.
Incomedia Website X5 offers a variety of good-looking templates to help you get started, or you can create your own designs from scratch. Just set up some basic information like your site's title, create a page map, and you're ready to dive in.
The software works much like an ordinary word processor, so you'll be comfortable using it within a few minutes. It uses a simple drag-and-drop interface to let you position objects on the page, and even includes a photo editor.
When you're done, you can either save the project for later, or upload it via FTP to your chosen web hosting service.

A coder's best friend, whether it's HTML, CSS, or something else entirely
If you're happy writing your own HTML and CSS, and don't need a live preview while you work, Notepad++ could be your new weapon of choice.
It's ideal for all kinds of coding – not just making websites – with handy syntax highlighting and autocomplete for a huge range of programming languages.
Notepad++ boasts a tabbed interface so you can use it to work on multiple documents at once (ideal for a multi-page website) and because it's a portable app, you can save it on a USB stick and take it with you anywhere. It's such a small, useful program, you'd need a good reason not to.
Novices will prefer one of the tools above, but if you're more experienced, Notepad++ is hard to beat.

Super customizable software for building websites and much more
Atom is another great choice if you're coding a site from scratch – particularly if you're interested in customizing the software itself, because Atom is "hackable to the core". It also supports extensions, with an excellent package manager that makes customizing the software a piece of cake.
If you don't fancy taking your website building software apart, don't worry – the vanilla version of Atom is clear, well designed and simple to use.
It features a multi-pane interface so you can work on several documents simultaneously and, like Notepad++, provides syntax highlighting and autocomplete for every programming language you can think of.
We've ranked Atom below Notepad++ because it's much larger, takes a long time to install and can sometimes run slowly, but that might be a price worth paying if you want website building software that's designed to be hacked.