To gaze upon the Dali iO-12 is to see a beautiful set of headphones blessed with a plethora of connectivity options, including 3.5mm and USB-C wired audio (take note, iPhone 15 owners) for up to 24-bit/96kHz resolution, or aptX Adaptive quality if going wire-free. And the chocolate finish with gold accents and sumptuous padding are nothing short of stunning. The audio is detailed and insightful whether you choose to select the bass boost button or listen unadulterated and the ANC is also surprisingly effective. That said, those who love in-app sonic tailoring are not best served here – there is no app whatsoever. Do you care? Well, that's up to you.
Pros
+

Neutral, revealing, effortlessly detailed sound

+

Classy build and finish

+

Option of USB-C wired audio
Cons
-

No companion app

-

No spatial audio processing

-

Headband can fall back on your head
Why you can trust TechRadar We spend hours testing every product or service we review, so you can be sure you're buying the best. Find out more about how we test.
Dali iO-12: Two-minute review
The delightfully delicious Dali iO-12 are easily in my top three headphone designs of all time, aesthetically speaking, and I've seen some gorgeous headphones in my time. I almost want to take a bite out of them, or at least dunk them in something creamy and highly calorific. And it's not just looks and luxe either – aptX Adaptive is here, as is 24-bit/96kHz resolution if you're going USB-C wired (both 3.5mm and USB-A to USB-C cables are provided) so you're getting the trousers and well as the talk, so to speak.
While the Dali iO-12's bid for entry to our best wireless headphones guide surely includes that USB-C port for hi-res audio passthrough (take note, iPhone 15 and Apple Music users) the sense of pride in ownership one feels wearing these striking yet understated headphones is a massive part of their appeal. They look expensive (because they are) but more than that, they sound expensive.
Forget special spatial audio side-sauce, forget customising what the on-ear controls do, forget EQ tweaks (other than the solo bass boost button) forget sound zones, forget speak-to-chat features and forget tweakable ANC. There's none of that here. In fact, there's no app here at all, so forget any visual representation of what's going on inside your headphones.
That said, they're some of the best noise-cancelling headphones around even without the scope to tweak modes, levels or adaptiveness. And this is because what you chiefly want when you stick on a pair of noise-cancelling headphones is for them to be worthy of their name claim and cancel some noise. What you need to know is that Dali's iO-12 reduce noise very well, thus setting the stage to deliver excellent audio to your ears.
I'm not at all surprised. Although TechRadar's reviews of Dali gear to date hone in the brand's speaker output (including the new Epikore 11, if you skip to point three here) my tenure at our sister publication, What Hi-Fi?, saw me help review the 2019-issue Dali iO-6 and Dali iO-4, the Danish audio specialist's first ever foray into the world of wireless over-ear headphones and one it approached as very much a 'personal speakers for your ears' endeavour. However that sounds, those inaugural cans were nothing short of excellent for detail, finesse and form, marred only by a fractionally over-cautious delivery that lacked an extra ounce of punch for the price.
To atone for this (a mere four years later), Dali has added a button to boost bass. I don't particularly like it, but it's there – and the hi-fi sound profile is so enjoyable I don't care. There's also a new patented Soft Magnetic Compound (SMC) magnet system, which I'll discuss later because that is inspired.
The ear pads here in the newest model are bigger than previous models, and while they're very well padded, make no mistake: this is a big set of over-ears and could swamp a smaller wearer – or overheat the user who tends to suffer from overly warm ears. If ever there was a set of over-ears for the fall temperature drop, it's the Dali iO-12. I love the coziness of them, even if the headband fell back on my crown a little more often than I'm used to – a 370g, they're certainly not the lightest on the market.
In summary, if you like to keep things simple and you want a quality, mature, hi-fi grade listen plus an aesthetic that purrs "I'm very important; do leave me alone", you've met your match in the Dali iO-12. However, if you prefer all the whistles and bells of an app-enhanced experience, you'll find a more suitable proposition for less money in the likes of the Sony WH-1000XM5, Bose QuietComfort Ultra Headphones, or even the mighty Bowers & Wilkins Px8.
I did warn you they're expensive…
Dali iO-12 review: Price and release date
Released May 18, 2023
Priced $1,499 / £999, which is around AU$1,870
The Dali iO-12 were unveiled at the prestigious annual hi-fi trade show, High End Munich, in May 2023.
And high end is certainly what they are. If you want them, you'll need deep pockets; they're more expensive than premium options such as the Focal Bathys ($799 / £699 / €799, around AU$1,210) or the Bowers & Wilkins PX8 ($699 / £599 / AU$1150).
OK, they're not quite as dear as the wired Meze Audio Liric ($1,999 / £1,799 / AU$3,399) but still, they're easily four or five times the price of many quality, aggressively priced options out there.
Consider for example the Shure Aonic 50 Gen 2, ($349 / £349 / approx. AU$540), the Sony WH-1000XM5 ($399 / £380 / AU$649), the Bowers & Wilkins PX7 S2 ($399 / £379 / approx. AU$575), the Edifier Stax Spirit S3 ($399 / £330 / approx. AU$640) or the Sennheiser Momentum 4 Wireless ($349.95 / £300 / AU$549.95) for starters.
Now, consider that every single one of the options above except the Dali iO-12 has a companion app. That performance had better be good, no?
Dali iO-12 review: Specs
Swipe to scroll horizontally
| | |
| --- | --- |
| Drivers | 50mm dynamic with patented distortion-eliminating SMC magnet technology |
| Active noise cancellation | Yes |
| Battery life | 35 hours |
| Weight | 370g |
| Connectivity | aptX Adaptive; USB-C wired audio |
| Frequency range | Not specified |
| Waterproofing | No |
| Other features | USB-A to USB-C and 3.5mm cables supplied, bass boost button |
Dali iO-12 review: Features
New Bass/Hi-Fi button
USB Aaudio supports up to 24-bit/96kHz resolution
Excellent ANC – but not as fully featured as the competition
Let's talk stamina first: 35 hours is very good. It's better than the 30-hour claim of the TechRadar 2023 Award-winning Bowers & Wilkins PX8, although not as good as the 45 hours you'll get from the Shure Aonic 50 Gen 2 or the 80-hour staying power of the Edifier Stax Spirit S3, but the latter is a somewhat skewed contest since the Edifier headphones are devoid of ANC. Also, I can confirm that Dali's battery life claim holds true.
Multipoint? Yes, it's here – and once you get used to that fact that the physical buttons are all on the right earcup, altering volume (by pushing the outer lip of the circular right earpiece either up at the top or down at the bottom), handling playback and scrolling ANC profiles works a charm. I did find myself turning them off occasionally in error, forgetting that the ANC button (which scrolls between "Transparency", "ANC off" and "ANC on") is actually further forward on the earcup and a little trickier to locate, but these controls are certainly dependable.
What these physical buttons are not is customizable in any way. What am I talking about? Well, other headphones give us options to change what a single or double press might do. The competition might also let you deploy sidetone to amplify your voice during calls, set a few EQ profiles for different music genres, switch auto-pause on or off, offer sound zones, give you the chance to prioritize audio quality or a stable connection, or even switch up the vocal notifications to a female voice. None of that here.
Usually in this section I'd provide three screenshots of Dali's companion app and a bit on its merits or shortcomings. Only, I cannot do that because there isn't one. One could argue you don't need an app if the sound from the box is good enough – and to a degree I'm inclined to agree. But anyone who's used Sennheiser's sound zones, deployed Bose's new Immersive Audio or created their own EQ profile for maximum hip-hop track enjoyment may beg to differ. In the end, it's up to you.
One new button on the iO-12's right earcup, nearest your crown, is denoted by an EQ symbol. Press it and a male voice utters "bass" or "hi-fi" depending on how many times you've pushed it. It's something extra and it adds value, although I prefer Dali's integrated, refined hi-fi listen. Rather than unearthing that extra ounce of clout, snap and energy you might be hoping for, the bass booster amplifies the low end but draws a veil over the other frequencies somewhat.
The good news? The noise cancellation here is very good. The levels are not selectable on a slider (look to the Bose Noise Cancelling Headphones 700 for this) but still, when it's on, it does create a lovely bubble of silence.
Dali iO-12 review: Sound quality
Neutral, revealing separation with oodles of clarity
Treble frequencies are particularly insightful and agile
Can still be beaten (just) for fun and zeal
What I love about larger over-ears is the circumaural sound dispersion and the Dali iO-12 serve up the goods here – in a big way. Kicking off with Far Beyond the Sun by Yngwie Malmsteen on Tidal (a FLAC file), cymbal crashes and keys approached my left ear with newfound direction and clarity as the guitar came in centrally.
My Chemical Romance's To the End reveals whispered backing vocals darting underneath each ear as axe crashes stay over on the left and the melody comes through the right. Gerard Way's vocal is as overly close to the mic as it should be in a cohesive and musically pleasing mix across the frequencies.
Switching to an Apple Music file on my iPhone, the key progressions in Joni Mitchell's Blue are three-dimensional and moving. My playlist continues to All I Want, where each musical passage is given due diligence in a layered performance – strummed guitar chords in my right ear, the rhythm in my left, Mitchell's ponderous artistic vocal stylings and trills upfront and center. Honestly, it's emotional – particularly through the sparkling treble. Dali's iO-12 offer immersive listening without the extra parlor tricks; it's dynamically agile listening inside your head. I applaud it. I can (and have) listened to it for hours. If you're a singer, you'll want people to listen to your voice on these cans.
Some listeners may want an extra iota of what I can only call fun; a cheekier rise and fall, a bit of added oomph, a punchier bass injection. You can look to Bose or JBL for these marginal sonic additives to the audio curve, I'll take the insight, detail, neutrality and precision of the Dali iO-12's hi-fi profile, thank you.
Dali iO-12 review: Design
USB port on the right earcup, 3.5mm jack on the left
Classy design which lies flat but doesn't fold
Very large earcups and pads
The iO-12 are the world's first headphones to feature Dali's patented Soft Magnetic Compound (SMC) magnet system. This is an important build feature since it uses the same material found in Dali's high-end speakers, but to understand it fully you need to know about 'hysteresis'. Conventional magnets in a speaker design can introduce an unintended resistance to the voice-coil, which can lead to unwanted distortion in the audio signal, aka hysteresis. Dali's SMC technology, combined with the company's signature paper fibre cones, promises to significantly reduce hysteresis and lower uneven harmonic distortion drastically. And I think it's a huge success.
Looking for a set of foldable headphones – the kind that concertina up for easier portability? No dice here sadly. In the same way that the Sennheiser Momentum 4 Wireless, Focal Bathys or newer Fairphone FairBuds XL do, these cans have cups that can rotate to lie completely flat (and they do so silently, with no clicking whatsoever during adjustment), but the square hard-shell case is really quite big and not one that can easily slip into a bag unnoticed.
The build here is really quite beautiful though (it does include real leather, vegans take note) and there is ample padding wherever you need it, particularly from the rectangular pads attached to the circular earcups. That said, they're big. You may love this; I certainly do – it helps to deliver a wide soundfield and there's nothing quite like a huge set of over-ears wrapped around your head to signal "No words, please" to the public. However, once or twice during testing and despite the about-perfect clamping force, I did find the iO-12's headband slipped back on my crown as I walked. I think it's their sheer size.
Ultimately, these are cans that aren't backwards about coming forwards. Photos don't do it justice but the metallic circular accent on each earcup catches the sun beautifully – I did get regular compliments while wearing them.
I like that the physical buttons are all one earcup since I'm right-handed, although those with larger fingers (or lefties) may find this a little fiddly – only the ANC button takes a bit of practise to locate quickly.
What is a tad strange is the location of the wired input options, with one on each earpiece (USB-C on the right, 3.5mm jack on the left) – but this is relatively small fry and something you'll also find on the Shure Aonic 50 Gen 2. The supplied fabric-covered cables feel premium, robust and impossible to tangle.
There's very little sound bleed here, but there's also no IP rating for water resistance, so you should be careful in very heavy storms – particularly at this price.
At 370g, they're equivalent to something like Apple's AirPods Max (384g), and like the AirPods, they use clamping to distribute that weight comfortably. Considering Sony's WH-1000XM5 are quite a bit lighter at 249g, the Dali definitely feel a tad more substantial in the scheme of headphones.
Dali iO-12 review: Value
Premium looks, premium sound, premium price
USB-C audio connection adds flexibility and hi-res audio
There's no app – and cheaper options have one
There's no getting away from it: these headphones are expensive. But what they do, they do extremely well – and by that I mean you're getting excellent sound quality and very decent ANC.
That said, if you want the best (and by that I mean tweakable) transparency profiles, EQ presets, button tweaks, spatial audio, or perks money can buy, spend it elsewhere, on the Sennheiser Momentum 4 Wireless, Bose QuietComfort Ultra Headphones, or the Sony WH-1000XM5.
Buying headphones usually involves a compromise (omission of a particular hi-res codec, poor call quality but great sound, lack of water resistance), and here, the glaring omission is app support and smart features. There just aren't any. Dali actually lists "No app required" as a feature in the iO-12, but we're not so sure.
The battery level is more than sufficient at 35 hours, the build is incredibly beautiful and the sound is supremely detailed and integrated. If you want an extra ounce of oomph though, you'd be better off looking to Bose.
Should I buy the Dali iO-12?
Swipe to scroll horizontally
| Section | Notes | Score |
| --- | --- | --- |
| Features | A new bass-boost button and very good ANC, but there's no app | 3.5/5 |
| Sound quality | Detail, expanse and insight across the frequencies – if you love an integrated hi-fi listen over a 'fun' bassy presentation, these are for you | 5/5 |
| Design | Classy and deliciously luxe-looking, but they're really rather big – as is the case | 4.5/5 |
| Value | They're expensive and there's no app, but nevertheless, the sound is very good… | 4/5 |
Buy them if...
You want a simple life enhanced by music
Do you struggle with apps? Do you like physical buttons that announce what they're doing? Do you find too much choice a burden? These might be the premium headphones for you.
You want USB-C hi-res audio
Audiophiles take note: you get it. The claim is up to up to 24-bit/96kHz, which is well beyond what the vast majority will listen to – although take note, the Shure Aonic 50 Gen 2 can do even better, boasting up to 32-bit/384kHz…
You love a bit of luxury
To wear these cans is to revel in a bit of luxury. They're big, they're premium, they're cosy and they whisper money…
Don't buy them if...
You want a customizable experience
Look to Bose, Denon or Sony for this. There is no companion app here, so EQ tweaks beyond that new bass-boost button are just off-menu.
Portability is paramount
There is a travel case supplied here. It's a lovely and protective thing too, but it's big – one of the biggest we've seen in fact. Taking your small work bag? You won't fit this case in it
You have a smaller head – or your ears tend to overheat
The Dali iO-12 are unapologetically big and supremely padded. If you find your ears overheat after a few hours of wearing large cans or you're just not sure you suit big over-ears, you'll struggle to make friends with the Dali iO-12.
Dali iO-12: Also consider
Swipe to scroll horizontally
| | Dali iO-12 | Focal Bathys | Bowers & Wilkins PX8 |
| --- | --- | --- | --- |
| Price | $1,499 / £999 (approx. AU$1,870) | $799 / £699 / €799 (around AU$1,210) | $699 / £599 / AU$1150 |
| Drivers | 50mm with SMC magnet technology | 40mm Aluminium Magnesium | 40mm dynamic full range carbon driver |
| Active noise cancellation | Yes | Yes | Yes |
| Quoted battery life | 35 hours | 30 hours | 30 hours |
| Weight | Not stated | 350g | 320g |
| Connectivity | Bluetooth 5.2, aptX Adaptive, USB audio up to 24-bit/96kHz | Bluetooth 5.1, aptX Adaptive, 24bit/192kHz in USB-C DAC mode | Bluetooth 5.2, aptX Adaptive |
| Frequency range | 10Hz - 48kHz | 15Hz - 22kHz | 10Hz- 30 kHz |
| Waterproofing | None | None | None |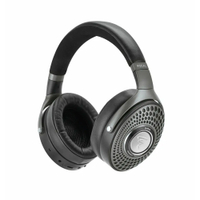 Focal Bathys
Another striking aesthetic at a slightly lowlier price-point and with a slightly lowlier battery life. The ANC can be bettered by the Dali iO-12 and the buttons feel a tad flimsy to us, but the audio is practically on a par – particularly if you're prepared to go USB-C wired. Get the full story in our Focal Bathys review.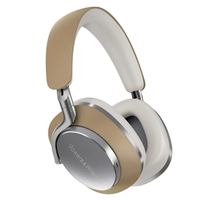 Bowers & Wilkins PX8
For a similarly stunning build quality but with the addition of a seamless app experience and at a slightly cheaper price point, give B&W's top-tier over-ears a bit of your time and consideration too – after all, they're TechRadar Choice Award 2023 winners. That said, although the sound is outrageously good, the ANC isn't the best your money can buy at the level. Read more in our Bowers & Wilkins PX8 review.
How I tested the Dali iO-12
Tested over two weeks, listened against the Edifier Stax Spirit S3, Sennheiser Momentum 4 Wireless, Bowers & Wilkins PX8 and Focal Bathys
Used on long walks on public streets, at work in a busy office, on a train, and at home
Listened to Tidal Masters, Apple Music, Qobuz and Spotify on an iPhone 12, a Sony Xperia 1 V, and from MacBook Pro
To test headphones is to invite them into your life – how the case fits in your bag is just as important as how they slip onto your head. The Dali iO-12 became my daily musical companion – after a thorough run-in period. And just as Dali is a trusted name in speakers, I now trust what the firm can do with personal speakers that wrap around your head.
These headphones accompanied me to work on busy weekdays (walking brusquely to the station; boarding a train and taking the London Underground; at the office) and walking along the blustery seafront – a great way to test any wind-interference from mics during calls.
To check the audio quality across the frequencies, I listened to various playlists across various music genres (spanning everything from grime to classical) on Apple Music and Tidal, but also to podcasts and albums on Spotify – plus of course YouTube tutorials (on how to change a light in my refrigerator, most recently) from my MacBook Pro.
I've been testing audio products for over five years now. As a dancer, aerialist and musical theater performer in another life, sound quality and the user experience have always taken priority for me personally – but portability, security and comfort come a close second.
First reviewed: November 2023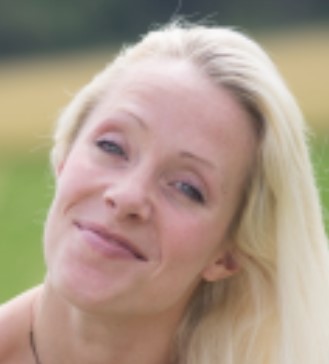 Senior Audio Staff Writer
Becky is a senior staff writer at TechRadar (which she has been assured refers to expertise rather than age) focusing on all things audio. Before joining the team, she spent three years at What Hi-Fi? testing and reviewing everything from wallet-friendly wireless earbuds to huge high-end sound systems. Prior to gaining her MA in Journalism in 2018, Becky freelanced as an arts critic alongside a 22-year career as a professional dancer and aerialist – any love of dance starts with a love of music. Becky has previously contributed to Stuff, FourFourTwo and The Stage. When not writing, she can still be found throwing shapes in a dance studio, these days with varying degrees of success.