ADSL: No
Fibre: Yes
Full Fibre: Yes
TV bundles: Yes

Virgin Media has become one of the UK's biggest broadband providers and offers a great selection of fast speeds, top tech and options to bolt on TV packages. However, it still isn't widely available around the country, it can be pricey and its customer service could be better.
For
Wide variety of speeds
TV bundles are available
High-spec tech
Against
Customer service isn't great
Deals can be hit and miss
Not available everywhere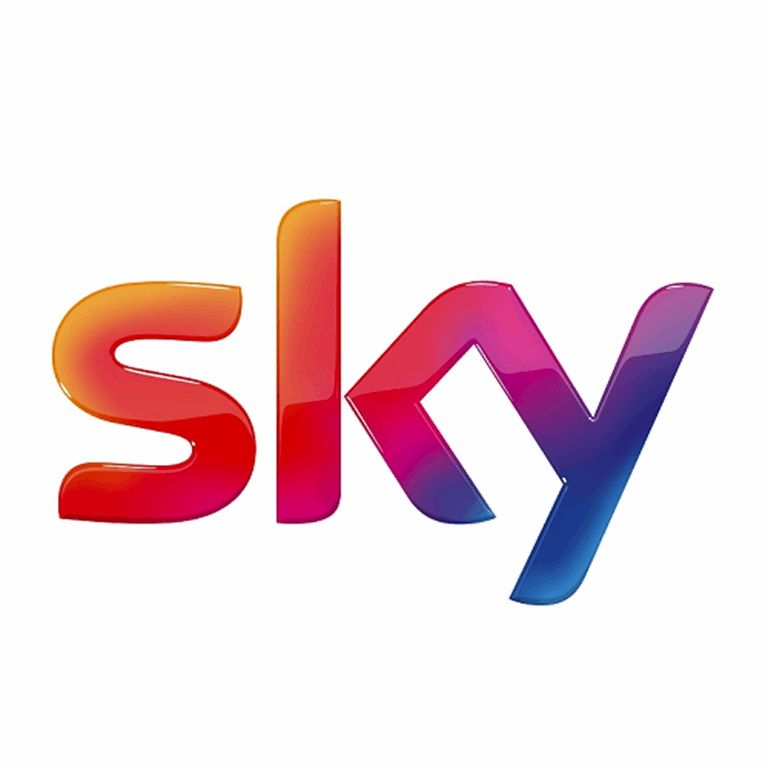 ADSL: Yes
Fibre: Yes
Full Fibre: Yes
TV bundles: Yes

With Sky you can get a wide range of reliable broadband speeds, including ADSL and Full Fibre options. Plus, the company offers a wide selection of Sky TV bundles and add-ons. On top of this, Sky Broadband comes with a high-spec router and there's plenty of other great tech to choose. The downside is Sky can be expensive and customers have been critical of its lack of flexibility with contracts.
For
Big choice of speeds
Great TV bundles
Solid customer service
Against
Often has setup costs
Can be expensive
Not flexible with contracts
When it comes to the battle of Sky vs Virgin broadband, it's no secret that these two hugely popular providers have a lot going for them. After all, they both offer a range of broadband speeds, top TV bundles to add on and have millions of UK customers a piece, so they must be doing something right.
This makes picking them apart quite a tough task, and if you are in the market for a new broadband deal from one of them, you'll want to know which one the best. This is where our guide can help.
Here we've broken down both Sky and Virgin's respective broadband products across all the key areas to make it a little clearer about what each ISP is offering, what their customers think and ultimately which one we reckon is currently providing the best options.
Sky vs Virgin: broadband options
Both Sky and Virgin have a varied selection of broadband speeds, all with unlimited downloads. Sky does have more choice in terms of slower speeds and even has an ADSL option of 11Mbps, but Virgin has more mid-range fibre speeds and offers the fastest connection out of the two providers. As a result, both companies can cater to households and businesses of all sizes.
Currently, Sky has these broadband speeds available:
Essential Plus – ADSL - 11Mbps avg. speed
Superfast 35 – fibre - 35Mbps avg. speed
Superfast - fibre - 59Mbps avg. speed
Ultrafast - fibre - 145Mbps avg. speed
Ultrafast Plus - 'Full Fibre' - 500Mbps avg. speed
Gigafast - 'Full Fibre' - 900Mbps avg. speed
Virgin has the following speeds available:
Virgin Media M50: 54Mbps avg. speed
Virgin Media M125: 132Mbps avg. speed
Virgin Media M250: 264Mbps avg. speed
Virgin Media M350: 362Mbps avg. speed
Virgin Media M500: 516Mbps avg. speed
Virgin Media Gig1: 1130Mbps (1.13Gbps) avg. speed
While there's not a huge amount of difference here with the download speeds, what does separate them is their broadband coverage.
Sky uses the Openreach network, while Virgin has its own cables. This means that Sky Broadband can be accessed by more properties. As such, it's more likely you'll be able to get the faster speeds – although the Openreach ultrafast speeds are still being widely rolled out. The flip side is that anyone who can get Virgin's broadband will automatically be able to get the ultrafast speeds that come with its network.
The other main thing to compare here is broadband contract length, but again it's a bit of a stalemate. Typically, new customers with either can only get 18-month contracts, without much flexibility to be had.
However, existing customers with Virgin can apparently access some 30-day rolling contracts and according to the provider (opens in new tab) there are some variations on fixed contracts for '6 months, 9 months, 1 year, 18 months or 2 years', but these can include some hefty exit fees.
Sky vs Virgin: broadband tech, add-ons and extras
The routers you can get with Sky and Virgin are both excellent.
The Sky Broadband Hub is something all customers receive with their package. Sky claims it gives dependable connectivity for up to 64 devices and it automatically optimises Wi-Fi performance.
Virgin has a choice of three routers, its Hub 3, Hub 4 and Hub 5. You get the Hub 3 as standard and it offers similar performance to Sky's hub, plus it uses 'intelligent Wi-Fi' to automatically move devices to better channels when applicable.
If we look at the extras you can get with your broadband, it's again quite close. With both you can get:
Wi-Fi and account apps you can use to monitor your connection
Landlines with a selection of packages for both domestic and international calling
Antivirus protection
Access to Wi-Fi hotspots around the country
Wi-Fi performance guarantees (you can get money back if you suffer outages)
Free upgrades or additional Wi-Fi boosters
Where Virgin perhaps edges it here is that you can upgrade your router to the higher-level hubs if you're on the faster (and fastest) speeds. Although, the functionality is quite similar and the performance difference is more around how the different hubs handle and manage the faster connections.
Sky vs Virgin: broadband & TV bundles
Sky's large selection of TV channels – and of course its longstanding reputation as a provider of televisual entertainment – means it's typically the go-to for broadband and TV bundles. Whether it's movies, sport, catch-up options and Box Sets, Sky has it all and can allow customers to tailor their Sky Broadband and TV bundles to suit their viewing needs.
This is made all the better through its additional viewing services like Sky Stream, Sky Q and more recently Sky Glass, which allow you to control how and when you watch TV. So with all this, Sky is really tough to beat when it comes to this particular area.
That said, Virgin does put up a good fight with its own broadband and TV offering. You can opt for a similar selection of movies and sports (including BT Sport) with Virgin's bundles, plus all the free-to-air channels. However, by comparison Virgin's TV tech isn't as smart as Sky's although its '360 box' does offer similar functionality and recording options.
What is similar between these two is that their respective broadband and TV packages can be quite expensive, particularly if you want the full roster of channels. Both companies do tend to offer deals during major sales events, so if you do have your heart set on one or the other, it might be worth waiting until the promotions are running. We can also keep you in the loop with our best broadband and TV deals page.
Sky vs Virgin: broadband costs
As we've mentioned already, Sky and Virgin's broadband products are on the more expensive end of the market and you're unlikely to find them in the latest selections of cheap broadband deals.
If we take a look at the typical costs for Sky Broadband, their most affordable package tends to be the 'Superfast 35' (35Mbps) option, which is usually priced at £25 per month. This goes up to its 900Mbps 'Gigafast' option, which is £55 per month.
It's a similar situation with Virgin, but currently they're a little bit cheaper than Sky. This is because you can get the M50 package (50Mbps) for the same price as Sky's 'Superfast 35'. Plus, its fastest Gig1 option is only £45 a month. New customers should also be aware that both providers also tend to have setup fees ranging from £9.99 up to £39.99.
It's worth remembering though that these prices are just the standard packages and as we've also mentioned earlier, if you wait for Sky or Virgin's sales, you're likely to pick up a better price, or at least get more for your money. If you're an O2 customer you may also want to look at Virgin's 'Volt' packages, as the two companies have partnered up to offer exclusive rates and deals.
Sky vs Virgin: broadband customer service
Although it's not an exact science when you have millions of customers - as the larger volume of reviews can skew the data somewhat – neither Sky nor Virgin score particularly well for their customer service. However, on the whole Sky does tend to get better feedback than Virgin.
As you also might expect, both companies also offer customer and technical support services across all communication channels, but this is where Virgin has seen a number of negative comments. Various review sites show that consumers have been critical of wait times and online troubleshooting – specifically with the app not working and the website FAQs not being especially helpful at times.
However, customers rarely complain about Virgin's speed or performance issues. Plus, generally when people do get through on the helplines, most consider the service they've received to be useful.
If we look to the most recent Ofcom data (opens in new tab) about broadband provider customer services, we also see that Sky edges it in terms of overall satisfaction – 86% to 85%. But given what we've already discussed, it's no surprise that Sky comfortably beats Virgin for 'complaint handling', scoring 62% compared with Virgin's 46%, the second lowest figure behind TalkTalk.
Verdict
When it comes to things like overall cost and broadband tech, there's not a great deal in it, but when we look at the bigger picture, it's pretty clear that Sky is the best choice.
Virgin may have the faster speeds, but its broadband coverage isn't as good as Sky's and, based on our research, nor is its customer service. It also plays second fiddle to Sky's TV and broadband bundles, even though what it does offer is still pretty decent in its own right.
So with that, if you are looking at these two for broadband (and in particular broadband and TV), then Sky is who you should consider. But to return to a key point for a final time, if you wait until the sales (such as Black Friday or New Year) you might pick up a top deal from either when they cut their prices.