Can't wait for The Lincoln Lawyer season 2? Here are 5 more legal thrillers to investigate
We would like to enter these awesome legal investigators into evidence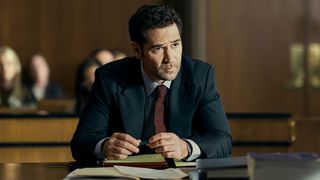 (Image credit: Lara Solanki via Netflix)
All rise for the best streaming services! Netflix is set to premier the second season of the fast-paced mobile courtroom The Lincoln Lawyer on July 6. It's been over a year since the last episode of the first season wrapped up, so we're excited for this new installment to speed into action.
The upcoming season will be released in two parts over the summer, with the second half of episodes set to drop on August 2. For those that have read Michael Connelly's books of the same name, the second season is an adaptation of the fourth book.
Can wait to buckle up for The Lincoln Lawyer? There's plenty of great courtroom thrillers to stream outside of Netflix. Below, you'll find a list of similar series and movies to keep you busy before it's out.
The Good Wife
Watch it on: Paramount Plus or Freevee in the US. Paramount Plus or Sky in the UK.
This show follows Julianna Margulies as Alicia Florrick, the wife of a district attorney who's forced to leave his office in disgrace after a public scandal and affair. She decides to restart her own legal career, which never really started, with the help of an old law-school flame who now has a large and successful practice.
From there, it covers just about every aspect of legal drama you can imagine: climbing the corporate ladder, battling corrupt officials, dealing with blatantly guilty murderers, solving nightmarish injustices, lawyers becoming politicians, and betrayals as colleagues take clients to start their own firms. The cases are usually ripped straight from the real-world with details very flimsily changed, which I love, and character changes move at a realistically slow pace. Old cases will come back up after two seasons, because that's how long things take in real life. But are you the same person when they do?
If you get to the end and love it as much I do, you can go straight into The Good Fight, which picks up a few characters from the end and moves to a new law firm, and is still going today (and streaming on Paramount Plus too).
The Firm
Watch it on: Paramount Plus worldwide.
I could feature any number of the Grisham thriller movies here, but I think this is the best of them. Tom Cruise plays a lawyer fresh from passing the Bar, who gets an extremely generous employment offer from a small firm in Memphis. But when two of his fellow lawyers turn up dead and the FBI starts asking questions about his firm, things begin to unravel quickly.
You get some excellent frantic mid-90s Tom Cruise action, as he tries to figure out what's going on, what he can do about it, how much danger he's in, and how the whole thing can possibly end with him driving off into a Tennessee sunset.
It's a great time, with excellent performances from Gene Hackman, Jeanne Tripplehorn, David Strathairn, Ed Harris and Holly Hunter (who got an Oscar nomination).
Damages
Watch it on: Hulu in the US. Disney Plus in the UK.
The Lincoln Lawyer uses the relationship between Mickey Haller and his driver, Izzy, to let you into the world of lawyering (as Mickey sees it), as he digs into a case – Damages is all about the mentor/protegée relationship between Glenn Close and Rose Byrne as they do the same thing.
The show loves to play with time, showing you characters engaged in some mind-blowing act at the start of the season, and then showing you events from earlier, slowly bringing each case – which lasts for the whole season – to the boil you know is coming.
It was buried in award nominations during its run, with acting talent over the years including Ted Danson, William Hurt, Lily Tomlin, John Goodman, Timothy Olyphant, Martin Short and Tate Donovan.
My Cousin Vinny
Where to watch: DirecTV, Tru TV, TNT in the US. Disney Plus in the UK.
Want an unorthodox lawyer with a girlfriend that has a thing about cars? Oh buddy, have I got one of those for you. When The Karate Kid's Ralph Macchio gets accused of murder, he calls his lawyer cousin for help. Joe Pesci's Vinny, alas, has no idea what he's doing, and doesn't especially want to be told.
It's some classic "Pesci is absolutely furious about the most minor of things" stuff, with a nice undercurrent of how insecure Vinny feels, but how important what he's doing is. And Marissa Tomei earned an Oscar as Vinny's blowtorch of a fiancée, and she earned – she's so funny, and crashes through every scene of musty old lawyers like a wrecking ball.
Bosch
Where to watch: Amazon Prime Video worldwide.
Okay, this is cheating, because it's a cop drama, not a legal drama. But it has the same kind of vibe as The Lincoln Lawyer, which shouldn't be a surprise since the books they're both based on share a universe – in fact, Mickey Haller and Harry Bosch are related.
A sprawling LA investigative drama where multiple investigations weave into one, Bosch definitely scratches the right itch. Bosch is a detective who doesn't play by the rules because he just cares so much – it's cheesy stuff, which works great when you've got the likes of Titus Welliver and the late, great Lance Reddick delivering these hard-boiled lines.
This one also has a spin-off for those who liked the show, though we're not sure if Bosch Legacy should really count as a spin-off if it stars the same lead actor, and side actors, and takes place immediately after the main show in the same location. But it moved to Freevee, so it must be different, right?
Get daily insight, inspiration and deals in your inbox
Get the hottest deals available in your inbox plus news, reviews, opinion, analysis and more from the TechRadar team.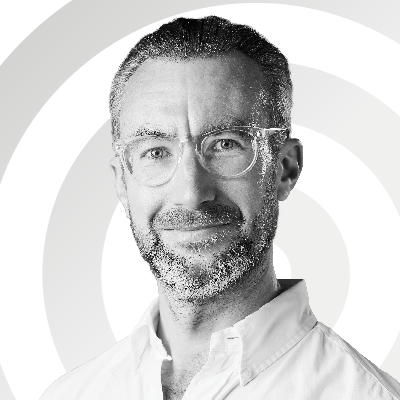 Managing Editor, Entertainment
Matt is TechRadar's Managing Editor for Entertainment, meaning he's in charge of persuading our team of writers and reviewers to watch the latest TV shows and movies on gorgeous TVs and listen to fantastic speakers and headphones. It's a tough task, as you can imagine. Matt has over a decade of experience in tech publishing, and previously ran the TV & audio coverage for our colleagues at T3.com, and before that he edited T3 magazine. During his career, he's also contributed to places as varied as Creative Bloq, PC Gamer, PetsRadar, MacLife, and Edge. TV and movie nerdism is his speciality, and he goes to the cinema three times a week. He's always happy to explain the virtues of Dolby Vision over a drink, but he might need to use props, like he's explaining the offside rule.