Amazon's Echo Frames update just might make you finally wear smart glasses
Hands-on with the new Amazon Echo Frames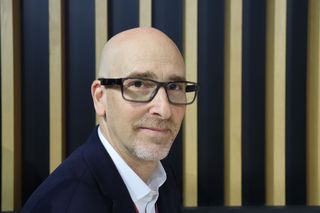 (Image credit: Future / Kate Kozuch)
As an early smart glasses adopter, I can say with some authority that they're usually terrible, or at least so heavy and awkward that you'll wear them once and then quickly forget about them.
Amazon's latest Echo Frames might just break that pattern. At its September 20 Amazon device event, the retail and device giant unveiled them, along with a slew of smart products that included the Amazon Echo Show 8 (3rd gen), new Echo Dots for Kids, 4K FireTV Sticks, a new Fire TV soundbar, FireHD tablets, Ring, Blink, and Eero devices, and an exciting new LLM-powered Alexa.
For me to consider smart glasses not awful, they have to fulfill some core criteria: they can't be too heavy, they should not require touch (though they should accommodate it), they should look just like normal glasses, and they should be smart – otherwise, what's the point?
In my admittedly short experience with them, I'd say the Amazon Echo Frames fulfill most of that criteria. Amazon has moved all the technology out of the front of the frames, which makes that crucial part look and feel more normal, and shifted it into the stems.
Even so, the stems are 15% smaller than those of the last Echo Frames, and as a result they felt much more comfortable on my head. Granted, I tried the most basic model, the ones that look almost exactly like my classic Clark Kent-style frames. I did not put on the larger and more expensive Carrera Smart Glasses with Alexa Collection frames. The latter starts at $389, while the standard Echo Frames are $269.99. The Echo Frames will only be available in the US at launch, and Amazon didn't say if or when they'd be coming to other regions.
When I put on the Echo Frames, they were already playing audio. It was so clear that I initially thought someone was standing nearby talking into my ear, but I quickly realized it was the Echo Frame's new and improved audio. It's stereo, and quite clear, so much so that when I played some music I initially thought the sound was playing all through the room.
Since you're not putting in earbuds, and the audio has to travel the distance from the stems to your ears, there can be audio leakage, but mostly at higher volumes. When I lowered the volume to a level that was just loud enough for me (maybe a little less loud than I would like) people nearby reported they could not hear it.
That volume level is important, because the Echo Frames are now rated to last six hours at 80% volume. I pushed the volume to max, and found them too loud; realistically, you'll probably be playing them at something lower than 80%.
There are a few buttons for turning Alexa off and raising and lowering volume on the frames, but Amazon expects that you'll mostly use Alexa to control and interact with the frames.
Amazon has improved the Echo Frames' Alexa listening capabilities by improving the microphones' ability to cut out wind noise and hear your requests. We were in a challenging demo room environment with dozens of people talking over each other at high volume, but this didn't seem to phase the Echo Frames' ability to hear me.
I asked Alexa to stop playing and it complied immediately. When I asked Alexa to lower the volume, the audio changed just a moment later, and it worked the same when I asked Alexa to raise the volume.
When I asked Alexa for the weather, it complied, but with details for the weather in Santa Clara, California (we were in Virginia). It turned out that these frames were paired with a phone owned by someone who had flown in from California for the event.
Echo Frames are a mostly hands-free experience – another of my key criteria– and therefore don't make you look too ridiculous when you're wearing and using them.
I couldn't see a thing while wearing the frames because, obviously, they didn't have my prescription, but Echo Frames are available in seven natty styles, and will support prescription lenses, as well as sunglasses.
When I was done with the frames, I took them off and purposely folded them, because that's how you automatically put them to sleep.
It's early days in the new Amazon Echo Frames v 2 life (you can sign up to be alerted when Amazon starts pre-orders), and I can't really tell you if these will be the smart frames that finally go mainstream, and convince people that wearing such things in public is not just okay, but desirable.
Still, I give Amazon credit for doing what was necessary, and maybe just enough to make these an attractive option, or at least something to consider, when it's time to get your next set of eyeglasses.
You might also like
Sign up for Black Friday email alerts!
Get the hottest deals available in your inbox plus news, reviews, opinion, analysis and more from the TechRadar team.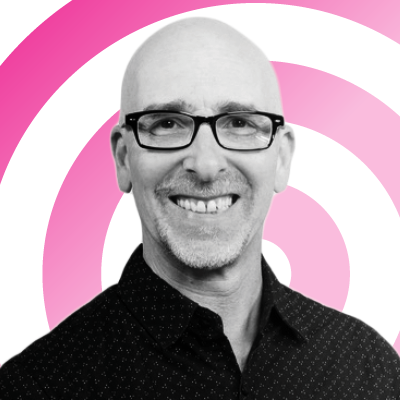 A 35-year industry veteran and award-winning journalist, Lance has covered technology since PCs were the size of suitcases and "on line" meant "waiting." He's a former Lifewire Editor-in-Chief, Mashable Editor-in-Chief, and, before that, Editor in Chief of PCMag.com and Senior Vice President of Content for Ziff Davis, Inc. He also wrote a popular, weekly tech column for Medium called The Upgrade.
Lance Ulanoff makes frequent appearances on national, international, and local news programs including Live with Kelly and Ryan, Fox News, Fox Business, the Today Show, Good Morning America, CNBC, CNN, and the BBC.