Amazon's Kindle Scribe has gotten better and it's now my favorite journaling tablet
It's remarkable how much the Scribe has improved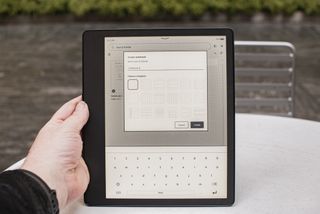 (Image credit: Future / Philip Berne)
Journaling is having a moment, and it's not hard to understand why. Whether you want to keep track of your thoughts, make a written record for the future, or just find a new way to express gratitude, writing in a journal is a proven way to improve your peace of mind. While I was critical of the Kindle Scribe when it launched, Amazon has added significant updates that make it the best writing tablet you can buy if you want to start journaling.
A writing tablet is not like an iPad. Recent innovations in E Ink screen technology let the monochrome displays work with pen input, and a number of ereader makers have launched tablets that let you doodle and draw.
Some of these are quite simple, like the reMarkable 2, which is basically an electronic paper notebook. Some are quite complicated, like the Onyx Boox Tab Ultra, which runs a full Android OS and is capable of running apps and even scanning documents with a camera. There's even a Tab Ultra C that adds a layer of color to the black and grey e ink. Of course that color-capable tablet costs an eye-watering $599.99 / €649.99 (around £559) / AU$979.
The reMarkable 2 was my favorite writing tablet
My favorite e ink writing tablet so far has been the reMarkable 2. It's very simple and focused and it excels at writing tasks. It's also incredibly slim, and Remarkable says it's the thinnest tablet of any kind on the market. To get there, it makes big compromises. There is no backlight on reMarkable tablets, which means you can't use them in the dark, whether you're reading or writing.
What made the reMarkable 2 my favorite writing tablet over the Kindle Scribe is the wide variety of writing and drawing options. You get eight different pen styles, all pressure and tilt sensitive. You can adjust the thickness and even change the color of the ink when you send a document from the reMarkable 2, even though the screen is black and grey.
The reMarkable distinguishes between a ballpoint pen, a pencil, and a fineliner pen like my favorite Pilot Precise pens, and the lines look exactly the way you'd expect.
Best of all, there are almost four dozen background templates on the reMarkable 2, ranging from lined paper to grids to daily planners to musical staff paper. You get dot paper for bullet journaling, slanted guidelines for calligraphy practice, and multiple perspective backgrounds for drawing.
Amazon added what the Kindle Scribe was missing
For those reasons, I preferred the reMarkable 2 over the Kindle Scribe. The Scribe lacked much of that variety, but Amazon has made the right updates. To start, the original Scribe software only offered a pen and a highlighter for writing. Since then, Amazon has added many more options, including three new pen styles and five thickness levels for each.
There are 18 background templates available for the Kindle Scribe, which doesn't come close to what the reMarkable 2 offers, but at least Amazon fills in all of the gaps to provide the basics.
To demonstrate, on the reMarkable tablet you get five different styles of lined paper with a margin, and seven different styles of sheet music. On the Kindle Scribe you get three lined backgrounds with margins and one type of staff paper. The reMarkable is delightful overkill, the Scribe is just enough.
Of course, books are the real advantage for Amazon
What gives Amazon the real advantage is the ability to buy and download more background templates in the form of books. While it isn't quite the feature I wanted to see most on the Kindle Scribe, it certainly makes the Scribe a more robust and extensible choice for a writing tablet.
The feature I want most on the Kindle Scribe is the ability to write and draw in the margins of any Amazon Kindle books that I bought, but that is going to be impossible for the foreseeable future. There are too many legal issues associated with allowing a user to modify and then transfer a work that has a copyright.
There are no writing tablets that let you write directly onto any book and keep those notes permanently. Amazon does let you attach sticky notes to any page in a book, and those notes are persistent and shareable.
E ink writing tablets let you write directly on books published in a PDF or ePUB format, which are favored by publishers and editors. I was hoping for something more widely available that students could use for textbooks and class reading.
Since it launched, Amazon has created a category of books in the Kindle book store that you can write upon with a Kindle Scribe. The selection currently is limited, but it's a very good start. If you search the Kindle store for "write-on" books, you might find them, but the search feature has been unreliable so far as the selection is still light.
The write-on books include mostly puzzle books with sudoku and crossword puzzles, but there is also a selection of journaling books. These provide prompts on pages with lines and blank space, and you can fill in whatever you'd like.
This is a great start, and it's the perfect way for Amazon to leverage its Kindle library to improve the Scribe. Instead of adding dozens of templates to the Scribe's software, Amazon can offer dozens of books you can use for journaling instead. The potential variety is endless and adaptable to the current moment.
Of course, I'd love to see this vastly expand, and I'd like to see Amazon create a self-publisher community around the so-called "write-on" books. There is already a thriving community of journaling enthusiasts, it would be great if our favorite experts could easily self-publish journaling guides that I could write on with my Kindle Scribe.
The Kindle Scribe is an all around writing tablet winner
So, while I love the reMarkable 2 tablet for its svelte design and ultra-focused simplicity, I can't deny that the Amazon Kindle Scribe is the better pick all around for most people, and, especially for journaling enthusiasts.
The Kindle Scribe has a backlight so you can use it whenever you'd like. That's a huge advantage over the reMarkable 2 tablet, especially since E-ink displays are more black and grey than black and white.
You can also read books on a Kindle Scribe, thanks to the built-in library of Kindle books. You can even get free books from your local library sent to your Kindle Scribe, or subscribe to Amazon's Kindle Unlimited if you want to really max out your collection.
If the reMarkable 2 tablet was less expensive than the Kindle Scribe, it would be easier to recommend, but Remarkable goes for an ultra-premium experience, with its super-thin design and luxury materials. It feels like an executive suite accessory, and that puts it out of reach for some buyers.
The reMarkable 2 costs $299 / £299 / AU$499 but Remarkable inexplicably sells it without the necessary stylus, which runs an extra $79 / £59 / AU$119.
The Kindle Scribe is quite reasonably priced at $339.99 / £339.99 / AU$549.99, including the pen. You can even get a bundle with a pen and cover for around the same price as the reMarkable without a folio. That said, the reMarkable 2 folio, especially the snazzy keyboard folio, is a truly stunning device.
If you're a corporate note-taking maven, go for the reMarkable 2 tablet. If you're looking to start journaling, and especially if you're also an avid reader, the Kindle Scribe has become the best journaling tablet you can buy. It gives you the most versatility for the right price, and Amazon has proved that it is listening to buyers and making improvements. I love when a product I already own gets better and better.
Get daily insight, inspiration and deals in your inbox
Get the hottest deals available in your inbox plus news, reviews, opinion, analysis and more from the TechRadar team.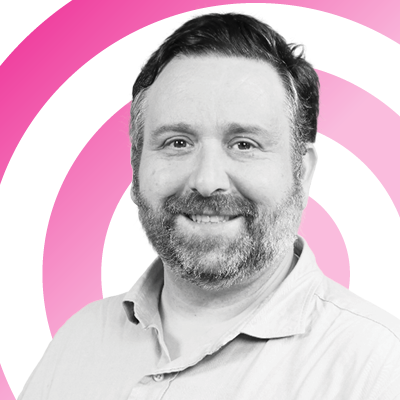 Phil Berne is a preeminent voice in consumer electronics reviews, having reviewed his first device (the Sony D-EJ01 Discman) more than 20 years ago for eTown.com. He has been writing about phones and mobile technology, since before the iPhone, for a variety of sites including PCMag, infoSync, PhoneScoop, and Slashgear. He holds an M.A. in Cultural Theory from Carnegie Mellon University.
Phil was the internal reviewer for Samsung Mobile, writing opinions and review predictions about top secret new devices months before launch. He left in 2017. He worked at an Apple Store near Boston, MA, at the height of iPod popularity. He has been a High School English teacher at Title I schools, and is a certified Lifeguard. His passion is smartphones and wearables, and he is sure that the next big thing will be phones we wear on our faces.