Netflix's next big movie is a crime thriller with 98% on Rotten Tomatoes
Netflix just dropped $20 million to stream "one of the most entertaining movies of the year"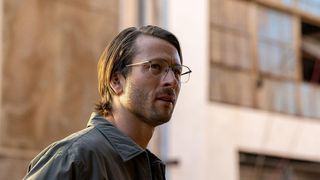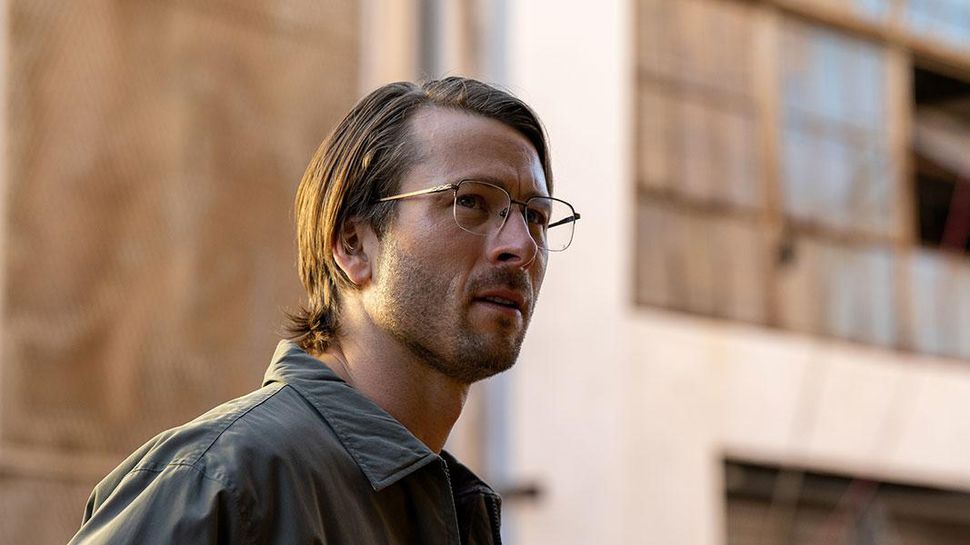 (Image credit: AGC Studios)
Netflix's latest movie deal is a juicy one for it and for us: the streamer has spent $20m to acquire the streaming rights to Hit Man, the latest film by the great director Richard Linklater. Not to be confused with 2007's game-adaptation dud Hitman, the 2023 movie was one of the most talked-about films at the Venice Film Festival and has already racked up a suite of rave reviews, currently sitting at 98% positive on Rotten Tomatoes, and looks likely enter the pantheon of the best Netflix movies.
Hit Man is the story of schoolteacher Gary Johnson, whose side hustle is pretending to be a hitman for the New Orleans police, to trap people trying to hire him. The mild-mannered teacher becomes a completely different character when he's conning the people who want him to kill their co-workers or colleagues, but when he falls for a woman who wants him to kill her partner, things get very messy indeed.
It's an incredible story, and it's also a true one: the film is based on a Texas Monthly article from 2001 in which Skip Hollandsworth describes the bizarre double life that Johnson led for years. It's a wonderful piece of writing as well as an amazing story. Here's a flavor:
"The man's name is Gary Johnson, but his clients know him by such names as Mike Caine, Jody Eagle, and Chris Buck. He is, they believe, the greatest professional hit man in Houston, the city's leading expert in conflict resolution. For the past decade, more than sixty Houston-area residents have hired him to shoot, stab, chop, poison, or suffocate their enemies, their romantic rivals, or their former loved ones."
What are the critics saying about Hit Man?
Hit Man appears to be avoiding the familiar tropes of hitmen movies, focusing instead on character: the BBC review says that "another, crueller writer-director would have pivoted to scenes of bloody violence, but Linklater prefers to ponder the question of whether you can will yourself into becoming a different person."
Writing on Collider, Ross Bonaime says it's "one of the most thoroughly entertaining films of Linklater's career" while Ben Roll of The Wrap describes it as "deliciously entertaining". The London Evening Standard says it contains "plenty of laugh-out-loud moments" as well as highbrow references; "it is also a thriller that is darker than it first appears". Jane Crowther at Total Film/GamesRadar says it's "fizzy, funny, heightened... a damn good time [that] will leave you buzzing."
The consensus is that Hit Man is a very funny film that's more interesting than the typical comedy: according to RogerEbert.com it's "in equal parts charming, nerve-wracking and ethically challenging". Part rom-com, part action comedy and part thriller, it's "a masterpiece," according to Luis Martínez of El Mundo: it's "as classic as it is modern, as funny as it is deeply disturbing".
It's pretty clear that Netflix has a hit on its hands. All we need now is to know when it'll hit our screens and join the list of new Netflix movies .
You might also like
Sign up to receive daily breaking news, reviews, opinion, analysis, deals and more from the world of tech.
Contributor
Writer, broadcaster, musician and kitchen gadget obsessive Carrie Marshall (Twitter) has been writing about tech since 1998, contributing sage advice and odd opinions to all kinds of magazines and websites as well as writing more than a dozen books. Her memoir, Carrie Kills A Man, is on sale now. She is the singer in Glaswegian rock band HAVR.