Netflix Spotlight: Puss in Boots 2 didn't need to go this hard, but it does, and you should watch it
Puss in Boots: The Last Wish is the kids' film that adults shouldn't miss, either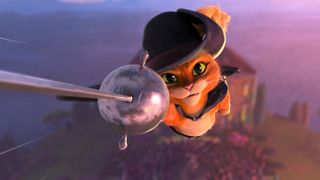 (Image credit: Universal Pictures)
In the previous few days, Netflix added Puss in Boots: The Last Wish to its library in the US, and since that movie is currently sitting at number 6 on my personal list of the best movies of this year (I saw it in the UK, where it was a 2023 release, so that's where I'm counting it no matter what Letterboxd tells me), I felt like I had to give it some love. Or, more accurately, I want to make sure it gets love from others, because it's kind of incredible.
It's full of silly jokes and kinetic visuals to keep kids engaged, but its theme of having to confront the spectre of death by confronting your own mistakes is… alarmingly heady and rich and engaging for everyone.
If anything, my worry would be that it could be too intense for some kids. This is an early scene that sets up a lot of what I'm talking about.
To which my reaction was: Holy cow, this movie is… for children? The movie where a grim reaper wolf, who whistles like freakin' Omar in The Wire while stalking you, makes the cute kitty bleed and makes him too terrified to live his life the way he was?
But then, as a child I was terrified of the concept of death, and maybe what I needed was a movie about how recklessly 'laughing in the face of death' (as Puss puts it) might be a terrible idea, but equally how fear of death will only hold you back too, and pushes for a kind of healthy respect for your own mortality.
And it helps that it's all presented in this beautiful, experimental animation style, inspired by Into the Spider-Verse, that plays with framerate and motion. It has this fascinating use of the "camera" to further emphasize this, making many shots look like they're "filmed" with an ultra-wide lens, so anything in the center that's coming towards the screen looks exaggerated and overblown.
For Puss himself, in shots like the one at the top of the article, it makes him even more heroic, emphasizing his face and weapon. Yet the exact same technique is used for the wolf, and it makes him terrifying and oppressive – his face overwhelms you, and his weapons overtake your vision. Using the same visual style ties these characters together, yet twists what you're feeling.
I also like how compact a movie it is – this isn't the sprawling comedy of the Shrek franchise overall, with a million characters and references. It's about three groups that we'll follow, all looking for a fallen star they can make a wish on. The villainous Jack Horner provides satire and an on-going obstacle; a bruiser version of Goldilocks turns out to be a big emotional heart of the movie; and Puss gets to explore who he could be if he's not the old "Puss in Boots" any more. They're all on a collision course to meet at the star, and that's all there is to follow. It's tight, for a film that's still full of irreverent jokes.
I think it's one of the best Netflix movies you can watch on the service right now, no matter your age, and definitely the new Netflix movie you should check out first right now.
Sign up for Black Friday email alerts!
Get the hottest deals available in your inbox plus news, reviews, opinion, analysis and more from the TechRadar team.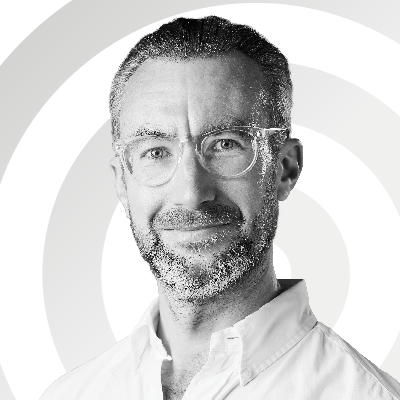 Managing Editor, Entertainment
Matt is TechRadar's Managing Editor for Entertainment, meaning he's in charge of persuading our team of writers and reviewers to watch the latest TV shows and movies on gorgeous TVs and listen to fantastic speakers and headphones. It's a tough task, as you can imagine. Matt has over a decade of experience in tech publishing, and previously ran the TV & audio coverage for our colleagues at T3.com, and before that he edited T3 magazine. During his career, he's also contributed to places as varied as Creative Bloq, PC Gamer, PetsRadar, MacLife, and Edge. TV and movie nerdism is his speciality, and he goes to the cinema three times a week. He's always happy to explain the virtues of Dolby Vision over a drink, but he might need to use props, like he's explaining the offside rule.