Heart of Stone is Netflix's most-watched movie again, but number 3 is the movie you shouldn't miss
Watch Russell Crowe's buddy-cop priest movie instead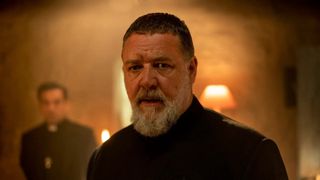 (Image credit: Sony Pictures)
For the second week running, Netflix's Heart of Stone was the most popular movie of the week globally. It's a distinctly average movie, which is why we picked a bunch of more exciting action movies you could watch instead. But, more recently, there's a new Netflix movie that's made it to number 3 on the most-watch list, and it's so much more fun than Heart of Stone.
The movie is The Pope's Exorcist, which is ostensibly a horror movie. But it's not a very good horror movie. Instead, it turns out to be very fun buddy-cop movie about demon-busting priests, with Russell Crowe delivering a perfectly hammy performance that suggests he knows exactly what film he's making.
I loved this movie so much. Although the trailer suggests it's going to be a straightforward horror, the actual movie lets you know almost immediately what kind of thing it's going to be.
Essentially, Crowe's Chief Exorcist to the Pope is hauled up in front of a panel who want to take his badge and gun, until he tells them they'll have to take it up with his boss – the literal Pope – and ditches them. He then learns about a priest in Spain who's having trouble with a demonic possession and immediately rides his Lambretta scooter all the way there from Rome.
Like I said, this isn't a movie that doesn't realise it's silly. It knows exactly what it's doing, and it wouldn't surprise me if the fact that the horror scenes aren't very scary was intentional, too. It'd be a slightly odd tonal shift, and be harder to recommend in a situation like this, where I'm going "everyone who likes a fun action film should take a look at this".
There's a fun relationship between Crowe and Daniel Zovatto, who plays the young Spanish priest in way over his head. Together, they'll wrestle with a demon possessing a small boy, uncover secrets about the church locked away in the basement of an abbey, and then… well, it takes everything up another notch for the finale, which is also the one part that might get a bit much for non-horror fans.
Let's be clear, The Pope's Exorcist isn't secretly a masterpiece. It's not going in our list of the best Netflix movies, but it's maybe one of the most fun movies of the year if you meet it on the level it's actually aiming for.
You might also like
Get daily insight, inspiration and deals in your inbox
Get the hottest deals available in your inbox plus news, reviews, opinion, analysis and more from the TechRadar team.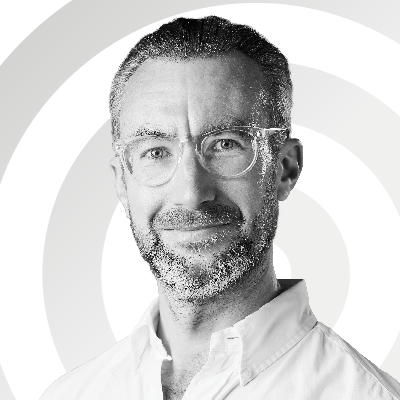 Managing Editor, Entertainment
Matt is TechRadar's Managing Editor for Entertainment, meaning he's in charge of persuading our team of writers and reviewers to watch the latest TV shows and movies on gorgeous TVs and listen to fantastic speakers and headphones. It's a tough task, as you can imagine. Matt has over a decade of experience in tech publishing, and previously ran the TV & audio coverage for our colleagues at T3.com, and before that he edited T3 magazine. During his career, he's also contributed to places as varied as Creative Bloq, PC Gamer, PetsRadar, MacLife, and Edge. TV and movie nerdism is his speciality, and he goes to the cinema three times a week. He's always happy to explain the virtues of Dolby Vision over a drink, but he might need to use props, like he's explaining the offside rule.