Why you can trust TechRadar We spend hours testing every product or service we review, so you can be sure you're buying the best. Find out more about how we test.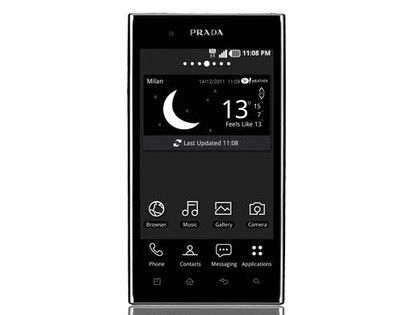 The LG Prada 3.0 isn't a bad phone at all. Nicely designed on the outside with an attractive black and white skin, it's a good third entrant to the Prada range of mobile phones.
It doesn't quite live up to expectations, though, and while we'd have liked this phone to be right at the leading edge it is, in many respects, rather behind that position.
We liked
The build is lovely. The thin design and stippled backplate are highlights. Still, the small buttons on the top might be tricky for some users.
Near Field Communications isn't a great deal of use at the moment, but we expect big things of it so it's nice to see it here.
There are lots of useful extra apps installed for you already, and with 8GB of built-in storage, there's plenty of scope to add your own.
The price is pretty palatable too for a phone that comes with such a fashion house attached, and as before will likely entice a great number of users to the handset on that price/allure alone.
We disliked
We'd have liked a higher screen resolution. 480 x 800 is respectable, but the 4.3-inch display can handle more pixels.
The black and white skin over Android 2.3 Gingerbread looks great, and there are some superb app icon designs. But it gets diluted quickly as you work through the pre-installed apps, and any you install yourself will of course be as colourful as the developer intended.
The handset feels a bit light in the hand, even for the price, and there's a slight amount of triumph of style over substance here.
Final verdict
Overall, the LG Prada 3.0 is a good handset, but not a great one. Its specs feel a slight beat out of date, so that the fashion brand is a bit behind the times.
But then, if you want the designer name, you might not care too much about that, and you might be prepared to pay the price being asked for.
We do like the large screen and the super-thin design, and the black and white skin is great while it lasts - but inevitably it doesn't last long enough.
Fashionistas might end up loving it, but those who want the best features on offer today ought to look elsewhere.