Remember when smartphones were competing to be the thinnest around? The Edge 30 is a throwback to that thin-for-the-win era. It combines sleek styling and a flourish of fancy features – a fantastic-looking screen, a capable camera system, and nippy performance for the price. Its battery won't blow you away, and may struggle to make it through a busy day – but for casual users, this could be the best, slimmest option around.
Pros
+

Quality 144Hz HDR10+ AMOLED display

+

Slimline profile is very pocket-friendly

+

Confident performance for the price

+

Very light at 155g
Cons
-

Battery struggles on busy days

-

Plastic build doesn't feel premium

-

Clumsy photo processing in native camera app

-

No SD card slot
Why you can trust TechRadar We spend hours testing every product or service we review, so you can be sure you're buying the best. Find out more about how we test.
Motorola Edge 30 two-minute review
The Motorola Edge 30 is a slim, light, good-looking phone with a great screen and an attractive price tag. Its camera is also competitive, given the phone's price, and the Edge 30 isn't too shabby when it comes to performance either, whether thumbing through the interface, browsing the web, or blasting your way through games.
What holds back the Edge 30 from being an across-the-board champ is its battery. It's smaller than we'd expect from a phone today, and that compromise is no doubt how Motorola achieved the phone's 6.8mm profile.
The Edge 30's camera is also noteworthy. It combines a high-resolution 50MP primary camera with OIS, and the ultra-wide camera crams in autofocus. This ensures it captures a range of quality shots – from close-up macro snaps to landscapes, mid-range photos, and more. While Motorola's photo processing is heavy-handed, at the price, the Edge 30 is still a solid camera phone.
If you're not a power user who uses your phone non-stop and needs a battery that can keep up, the Motorola Edge 30 is a mighty option. It's perfect if you're after a brilliant, big screen, a decent camera mix, and very slender styling.
If you're sold on Motorola, but not on the Edge 30, then check out some of the best Motorola phones on the market, and if you're on a tight budget, here's our list of the best cheap phones out right now.
Motorola Edge 30 review: price & availability
You might expect a phone with a super-smooth 144Hz refresh rate screen to cost flagship dollar, but at the time of writing this review, the Edge 30 costs as little as £279 in the UK, though its RRP is £379 – still a great price for that display.
While you can't pick the Edge 30 up in the USA, you can get the Edge (2022), which has similar specs, a slighting beefier battery and design, and that costs $499 ($599 with a bundled tablet). The Edge 30 is also not available in Australia, though the Edge 30 Neo is a nifty alternative, and costs AU $599.
Motorola Edge 30 review: design
Exceptionally thin and light
No headphone jack
Water repellent design
The Motorola Edge 30 is nothing short of waif-like. Its skinny profile measures just 6.8mm, and it weighs 155g. For context, an iPhone 14 Pro Max measures 12.03mm when including the camera bump, and weighs 240g. Motorola's slender contender still sports an ample footprint, thanks to its ample 6.5-inch screen.
When it comes to build quality, the Edge 30 feels about right for a midrange, relatively affordable phone. It's made of plastic around the sides and back, so definitely isn't super premium. But still feels relatively special, with a frosted finish around the back and that super-thin body.
The Motorola Edge 30 is splashproof, with a water-repellant design, and the display is protected by Gorilla Glass 3. In the box, you get a case to help add a little extra life-proofing, and thanks to the plastic back, only one side of the phone is likely to smash if you drop it. This all means it probably isn't as fragile as some glass-on-glass phones like the Nothing Phone 1.
Unsurprisingly for a phone this thin, there's no headphone jack, and ports are limited to a single USB-C port at the base. On the right side are all the buttons – volume and power, and around the back is a modest camera bump.
Thanks to easy-to-grip, flat sides, we didn't find the Edge 30 slippery or fiddly to use despite being so thin, and the slightly rounded sides add a pleasant, soft quality to the hold.
So while Motorola's thin phone isn't the most premium around, we'd say it strikes the right notes given its price. Could its style be a bit more refined? Absolutely. Does it feel like it's made of plastic? Definitely. But it also still feels unique, a great balance of life-proof, slender, and fit-for-purpose.
Motorola Edge 30 review: display
6.5-inch Full HD+ AMOLED
144Hz refresh rate
Best-in-class display
The Motorola Edge 30 has a 6.5-inch AMOLED screen. This is already a great start for the price, but its 144Hz high refresh rate is unheard of and makes the phone's screen best-in-class for the price.
Going into a bit more detail on those two points – AMOLED, and 144Hz, lets' start with explaining AMOLED displays. Typically, they feature richer-looking images with deeper blacks than LCDs. This gives pictures displayed on them higher contrast and makes them look more dynamic. These are all characteristics carried forward by the screen on the Edge 30.
As for what 144Hz means – it refers to the number of times the screen refreshes per second. Typically, screens are 60Hz, so refresh 60 times per minute. Lately, midrange and high-end phones have tended to cap out at 120Hz – that's the refresh rate of the iPhone 14 Pro and the Samsung Galaxy S22 Ultra. Motorola blows expectations out of the water by including a 144Hz panel on the Edge 30 – speeds usually reserved for gaming phones.
The higher the refresh rate, the smoother content looks when swiping through feeds, and menus, and playing compatible games.
The Motorola 30's screen is also 10-bit, so showcases up to a billion colors, and supports HDR10+ footage. It also gets nice and bright for comfortable viewing in most conditions at around 700 nits, though if you're in extremely bright direct sunlight, you might struggle a bit.
As for clarity, with its Full HD resolution, despite not being the sharpest screen in the phone shop, at its price, the 1080 x 2400 pixel display is exactly what we'd expect. And with its expansive 86 percent screen-to-bezel ratio, its small borders ensure everything looks immersive.
If we really had to nitpick, the screen's weakest area is brightness – and even that is competitive at the price, making the Motorola Edge 30's display its high point.
Motorola Edge 30 review: software and performance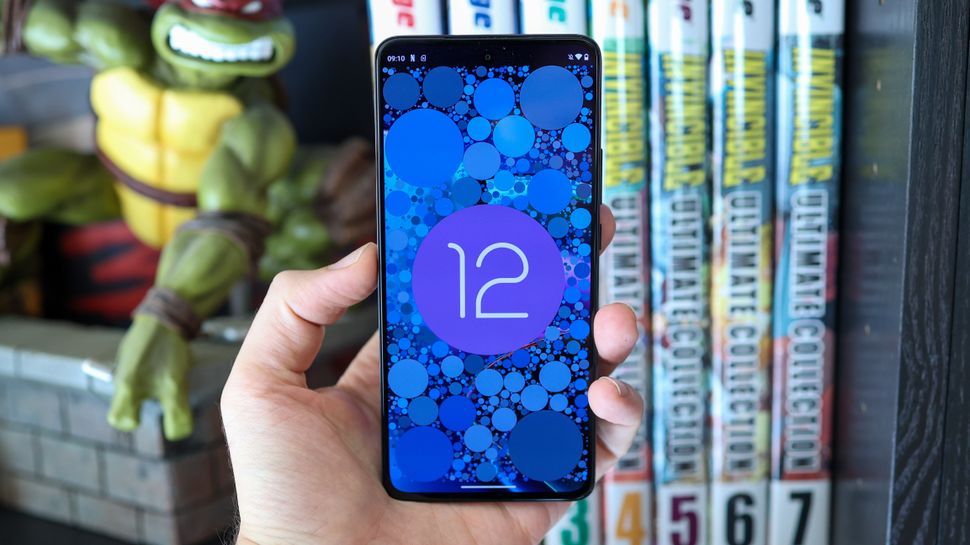 Runs Android 12
Basic Motorola Ready For support
Snapdragon 778G+ chipset
In-display fingerprint scanner
With Motorola's interface being the same across all its phones, if you're coming from an old Moto phone, you'll know what to expect. It's clean and simple, with much less added software than in rival phones from Xiaomi, Realme, and Samsung. What you might not have seen before, though, is Ready For – a way of pairing the phone to an external display wirelessly via Miracast.
The Ready For feature also enhances the pairing experience with a PC, so your Edge 30 can double up as your webcam, and you can easily manage your mobile life from a Windows device. This worked well in our tests and is a fantastic value add at the price. One point to note, the phone doesn't support video out via the USB-C port, so Ready For projection can only be fired up via Miracast, or when hooked up to a PC.
There's a Moto app to turn the handful of Moto extra features on and off, a Motorola Notifications app (this one is largely bloatware), and Dolby Atmos, which is behind the phone's audio optimization.
What are those extra Moto features? Peek Display, Attentive Display, and Gestures. Peek Display is a custom lock screen that lights up when you pick up the phone while in standby. It shows the time, battery life, and icons, to denote any recently received notifications.
At the heart of the Motorola Edge 30 experience is Google's Android 12 operating system, and the light approach to software skinning means you get to see the visual changes Google made in this version of the OS. Feature toggles in the drop-down menus sit in colorful blocks, for example, and you can choose the color to alter Android's personality a bit.
The interface experience isn't let down by the hardware on the Edge 30, thanks to a Qualcomm Snapdragon 778G+ chipset. This isn't a speedster when it comes to 3D gaming, but for general day-to-day tasks, it hits the mark. What makes the Edge 30 feel even more premium is its 144Hz screen, which takes UI smoothness to another level.
Anyone who games will probably want to know how the phone benchmarks, and the Motorola Edge 30 scores fairly for the price, with a Geekbench multi-core score of 2677, and a 3D Mark score of 2791 on the Wild Life benchmark.
This all means that while performance is far from flagship – a little worse than top-tier phones from a couple of years ago, it's still good enough for most apps and games to run smoothly.
Also handy, the phone has an in-display fingerprint scanner, which is not always seen at the price, and it worked quickly for secure unlocking.
Software and performance score: 4 / 5
Motorola Edge 30 review: camera
50MP primary camera with OIS
50MP ultra-wide camera with autofocus
2MP depth sensor
The Motorola Edge 30 has three rear cameras, though only two actually take pictures – the primary and ultra-wide cameras. The third camera is a depth sensor, so should help with cleaning up portrait mode style photos (the ones with blurry backgrounds and sharp foregrounds), but you won't take pictures using it standalone.
Starting with the hardware, and the fact the main camera has optical image stabilization, which helps compensate for handshake when capturing photos and videos, is a great start.
While the camera uses an OmniVision sensor – known for not being quite up to snuff when compared to Sony and Samsung sensors, at the price point, the Edge 30 is a competent camera phone. For context, the much pricier Motorola RAZR 2022 features the same main camera and captures similar results.
Specs-wise, the OmniVision OV50A sensor reads well – it measures 1/1.55 inches, and the large sensor (for the phone's price) is matched with an f/1.8 lens.
As for the ultra-wide camera, it's a 1/2.76-inch Samsung S6KJN1 sensor, matched with an ultra-wide 118º field of view, f/2.2 lens.
Motorola Edge 30 review: camera samples
Image 1 of 12
Motorola is known for pumping its smartphone photos with contrast, so they look dramatic, but miss out on dynamic range. This means dark areas can look like blobs of black, lacking discernable detail. Far from limited to Motorola's affordable phones, the quality is visible from the cheapest through to the premium, 200MP Edge 30 Ultra.
While this isn't quite so easy to justify when paying premium prices, the effect doesn't hold the Edge 30 back too much. Its photos still pack ample image detail. Colors are vibrant, and the phone performs relatively well across environments, mainly struggling with high-contrast artificial light and very dark scenes.
Also handy, the Edge 30's camera is fully featured on a software front. You can take RAW photos, adjust manual settings, and you can do so across both cameras. So while its hardware and processing aren't the best out there, enthusiasts can override Motorola's processing easily.
As for video capture, the Edge 30 can record up to 4K video at 30fps, and the footage looks fair. Noise handling isn't great, but things look steady enough, and in well-lit environments, results are on the money.
Motorola Edge 30 review: battery life
Small 4,020mAh battery
Supports 33W charging
Ships with fast charger
The Moto Edge 30 battery story has wins and woes. The wins come in the form of the charging speeds, times, and the fact you get a fast charger in the box. Powering up at 33W, while the phone isn't the fastest charger at the price, it powers up in around 45 minutes – great going.
As for the Edge 30's battery woes – that comes in the form of how long it lasts with intensive use.
One hour of playing a simple 2D game, Marvel Snap, at 60 percent brightness drained the battery by 35 percent – so if you want a long-haul flight gaming phone, pack a charger.
A power-hungry day of being a tourist, roaming, using 5G, photo and video capture, and map usage will likely leave you needing a top-up by the early evening. Moderate use, though, did surprise us. We were able to get through a full day when we used the phone normally. That means Spotify listening on the commute, occasional YouTube watching, messaging, and replying to emails.
If you don't consider yourself a power user, therefore, and appreciate a sleek profile over the possibility of two-day battery life, the Edge 30's modest milliamp hours could suffice.
Motorola Edge 30 score card
Swipe to scroll horizontally
| Attributes | Notes | Rating |
| --- | --- | --- |
| Design | Exceptionally thin and light, with a water repellant plastic build | 4/5 |
| Display | 6.5-inch AMOLED with a 144Hz refresh rate – best-in-class at the price | 5/5 |
| Software & performance | Runs Android 12 smoothly with some Motorola highlights bolstering the experience | 4/5 |
| Cameras | The camera system impresses thanks to OIS on the main camera and autofocus on the ultra-wide camera, even if photo processing can be clumsy | 4/5 |
| Battery | Modest battery capacity holds it back, but with fast charging and respectable battery life, it should suffice for casual smartphone users | 3/5 |
| Value | A great value package thanks to that 144Hz screen and a slick overall user experience | 4/5 |
Should I buy the Motorola Edge 30?
Buy it if...
You want a thin phone
There's nothing on the market at the Motorola Edge 30's price that's as thin, feature-packed, and sports such a great display.
You're a Windows user
Motorola's Ready For software makes connecting your phone to your PC a mighty experience, with the Edge 30 doubling up as a webcam and more. The feature, however, doesn't work when the phone's hooked up to a computer running MacOS.
You want a great screen
Whether you're watching, scrolling, browsing or gawking – looking at the Edge 30's screen is fun. Between the zingy colors, smooth motion, great viewing angles and customizable settings, it represents great value.
Don't buy it if...
You need two-day battery life
It shouldn't come as any shock that the slender Motorola Edge 30 – a very slim phone, won't keep you going beyond a day of regular use. After all, its battery has been shaven down to shrink its profile. Still, light to moderate users shouldn't have trouble getting through a day comfortably with the phone.
If you want wireless charging
There are no new phones in the Edge 30's price point that pack wireless charging, though the slightly pricier Nothing Phone 1 does, so if you really need that cable-free life, you'll need to spend more and look further afield.
You're a 3D game enthusiast
The Qualcomm Snapdragon 780G+ is capable enough to run most games – we enjoyed hours of Marvel Snap, and even Injustice 2 was handled okay. But for the best-looking results, save your pennies and pick up a phone with a mightier processor.
Also consider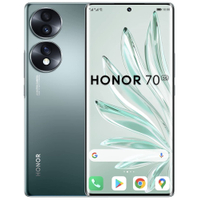 Honor 70
The Honor 70 is an attractive phone with good specs for the price, particularly in the camera and design departments. It's pricier than the Edge 30, but with its glass and metal design and superior battery life, you get what you pay for.
Read our Honor 70 review for more.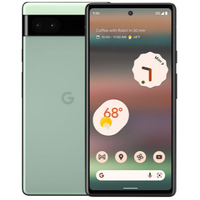 Google Pixel 6A
Despite costing more than the Edge 30, the Pixel 6a falls behind in a number of key areas – namely display quality, and charging speed. Nevertheless, its camera performance is more refined than that of the Edge 30, even if it does miss out on Moto's manual photo controls.
Read our Google Pixel 6a for more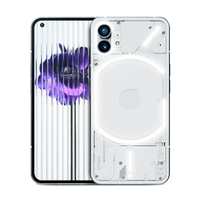 Nothing Phone 1
If you want a side of LED lights with your smartphone, the Nothing Phone 1 is a wireless charging, pricier option that packs the same chipset as the Edge 30 in a more avant-garde design. Significantly beefier, if you're prepared to sacrifice on slenderness, its iPhone-like styling and Nothing's flashing glyphs make it a very interesting alternative.
Check out our Nothing Phone 1
First reviewed January 2023
Basil Kronfli is the Head of content at Make Honey and freelance technology journalist. He is an experienced writer and producer and is skilled in video production, and runs the technology YouTube channel TechEdit.