Battery life
Superb battery life
Up to a couple of weeks in smartwatch mode
Garmin prides itself on reaching long battery goals on its watches, and the 945 offers up to 36 hours of use in GPS mode. That's a lot, but it goes down to 10 hours if you're playing music from the watch as well.
This still laps the Apple Watch an almost embarrassing number of times, and our testing has closely matched Garmin's own predictions. Turning off features like Pulse Ox will allow you to stretch it to around two weeks if you're only using it as a smartwatch.
Verdict
The Garmin Forerunner 945 is in many ways the ultimate runner's watch. The question you have to ask yourself is just whether you really need the 'ultimate', especially when it's not as well-rounded as some alternatives.
Swim tracking is iffy, its smartwatch features are limited, and it's far from the most stylish piece of wristwear.
But no wearable offers everything, and with its excellent training and tracking tools for runners along with superb battery life, the Forerunner 945 will certainly be the ideal option for some - just as long as they can stomach the price.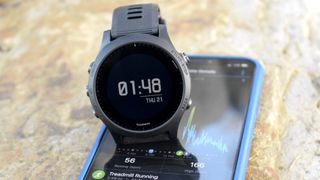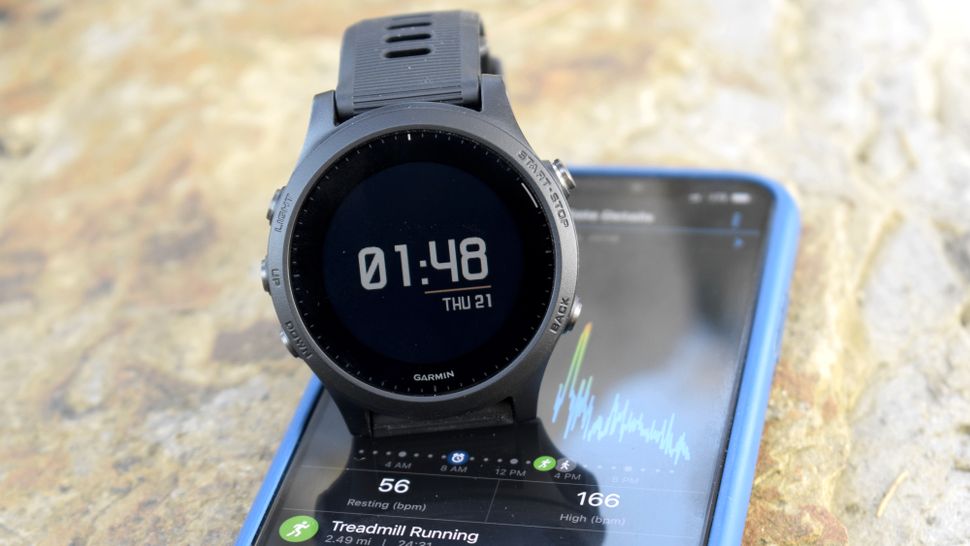 Who's this for?
The Garmin Forerunner 945 is hardcore as multi-sport watches go. It takes all the things we loved about the Forerunner 935 and chucks in more: Pulse Ox, Garmin Pay, maps, music, Body Battery, and plenty of other features.
If you're training for an ultramarathon, or you're just really geeky on fitness data, then the 945 is about as good as you can get.
But for most people, it's probably too much. Something like the Garmin Forerunner 245 Music can still perform admirably while costing a fair chunk less. Garmin's never had so many watches to pick from, which is great for consumers, but it does mean you'll want to take more time to consider the merits of each.
Should you buy it?
The Garmin Forerunner 945 is all function, with little consideration to form. Its rugged design may lack inspiration, but you'll be hard-pressed to find a sports watch that can do this much.
On the other hand, the 945 will be more than most people need, and with such a vast number of other options in Garmin's collection, there's a good chance you can save yourself some money and pick up something more your speed.
But if you're after the best running watch money can buy, it's hard to think of anything better than the Forerunner 945 right now.
First reviewed: December 2019