Verdict
The D7200 may not be a complete overhaul when compared to the D7100, but Nikon has tweaked an already great camera to produce something which is clearly better than its predecessor. The individual changes may seem fairly small, but taken together they have made a real difference.
As with the D7100, the D7200's build quality is reassuringly solid, and the camera handles well – it's got a high-quality feel that you would normally expect from a model near the top of Nikon's range, rather than in the middle.
If you currently own something lower down in Nikon's line-up, such as the D3300 or D5300, the D7200 represents an excellent next-step camera to help you improve your photography.
Packed with features, a decent performance and a excellent AF system, the D7200 is topped off with a cracking sensor to make it an ideal camera for enthusiasts – especially if you already own some Nikon lenses. It might be getting on a bit, but this makes it an ever better buy.
Competition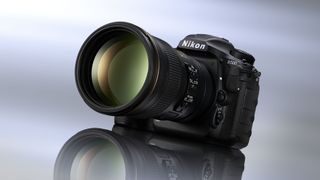 Nikon D500
The next step up the Nikon DSLR range, the D500 actually doesn't match the D7200 for resolution with a 20.2MP sensor, but there are a number of other benefits including a stunning AF system, 10fps burst shooting and a ultra-rugged build. One for those looking to shoot action and wildlife, but still a great all-round DSLR.
Read the full review: Nikon D500
Canon EOS 80D
The D7200's nearest competitor, Canon's EOS 80D also sports a 24MP sensor, but benefits from a vari-angle touchscreen. It's a great enthusiast DSLR and if you're a Canon shooter with some investment in some Canon glass, then this makes the most sense. You won't be disappointed.
Read the full review: Canon EOS 80D
Fuji X-T2
Fuji's mirrorless masterpiece is a great alternative if you're after an enthusiast-focused camera. Handling is lovely, while the AF performance is a huge improvement over previous models. Definitely worth a look.
Read the full review: Fuji X-T2