Early Verdict
The Asus ROG Zephyrus G14 is surprisingly thin and lightweight, considering that it can include up to a Ryzen 9 CPU and RTX 4090 GPU. Combined with the fun AniME Matrix feature and you have potentially the best laptop of the year.
Pros
+

Excellent specs

+

Thin and light form factor

+

AniME Matrix feature is fun
Cons
-

No availability, pricing, or release date at this time

-

Pricing could make or break this laptop
Why you can trust TechRadar We spend hours testing every product or service we review, so you can be sure you're buying the best. Find out more about how we test.
CES 2023 was chock full of excellent gaming laptops with top-tier specs that have been pushing the boundaries of what gaming laptops can accomplish. But standing tall among all of those laptops is the Asus ROG Zephyrus G14, a 14-inch, thin-and-light beauty that sports an AMD Ryzen 9 Zen 4 CPU and an Nvidia RTX 4090 GPU.
And it's not only the specs that were upgraded over the 2022 Zephyrus G14 either, as it features a vapor chamber and liquid metal cooling to ventilate during more intense gaming sessions. The display itself is no slouch, as it's a LED QHD screen with an impressive refresh rate of 165Hz and 3ms response time, suitable for any but the most hardcore of gamers.
The coolest and most distinctive aspect of the G14, however, is the AniME Matrix, which allows for animations and mini-games to be displayed on the back of the laptop. You program what it displays through software in the laptop and it's surprisingly flexible. During our hands-on time with it, the representative demonstrated this feature by first creating a logo and then displaying 'TechRadar' as floating text.
Asus ROG Zephyrus G14: Price & availability
The Zephyrus G14, along with the other ROG Zephyrus laptops, will be available in Q2 2023. However, at this time there are no exact release dates, regional availability, or pricing. Most likely that information will be revealed closer to the launch window.
Once that information is revealed, TechRadar will be sure to report on that, so stay tuned to our ongoing coverage of the laptop as well as the rest of the upcoming Asus line of products.
Asus ROG Zephyrus G14: Design
Though the color options are limited to black or white, the laptop itself is sleek and has a surprisingly lightweight and thin form factor considering the specs that it can potentially pack. The absolute heaviest version of the laptop, the AniMe Matrix model, is 3.81 pounds and you feel next to none of that weight.
The chassis is a magnesium alloy, and the sides and corners are polished to a fine sheen, giving it a stunning finish that enhances the laptop. The AniMe Matrix model features a special back that allows it to display simple animations, which are programmed through software available to download to said laptop. It's a fun feature that's sure to catch a ton of attention, though if you rather not include it there are models without it.
Its keyboard is primed for long stretches of typing with a smooth feel, well-sized keys, and 1.7mm travel distance between those keys. The touchpad is glass and feels smooth and responsive. There are also four independent macro keys and RGB lighting. The 14-inch screen comes in both FHD+ and QHD+ flavors and features a 165Hz refresh rate, 3ms response time, and is a 100% DCI-P3 display as well.
Image 1 of 4
Port selection is varied as well with both Type-A and Type-C USB support (with USB 4.0 support in one of the Type-C ports), an HDMI 2.1 port, an audio jack, a MicroSD slot, an ethernet port, and G-Sync support. It also includes a 1080p webcam and four speakers, which should mean a much-improved picture and sound quality. Ventilation has also been improved with four exhaust vents located on the sides and back of the laptop, making it easier to overclock that high-end 40-series GPU without having a machine hotter than the surface of the sun.
Asus ROG Zephyrus G14: Performance
While the AniMe Matrix feature sets the Asus ROG Zephyrus G14 apart from others, the main reason why this is the machine to look out for this year is due to the combination of specs and form factor.
This laptop can squeeze in up to an Nvidia RTX 4090 GPU with an AMD Ryzen 9 Zen 4 CPU, which is beyond impressive. Of course, when talking about mobile GPUs the power isn't directly comparable to the desktop version of the same model, but the mobile RTX 4090 could be about the same as a 4070 Ti desktop, or even the RTX 4080, which is still incredible. It's also not an exact science predicting these things, so we won't know until we get our hands on one ourselves.
But the fact that the Zephyrus G14 is so thin and lightweight compared to even other laptops packing the same or similar specs makes it even more impressive. For instance, the upcoming Razer Blade 16 and Razer Blade 18 laptops are extremely powerful but definitely feel larger and heavier — especially the latter which is a proper desktop replacement.
The Zephyrus G14 supports up to a 1TB M.2 PCIe 4.0 SSD and 32GB DDR5-4800, with upgradable RAM and SSD. G-Sync is also supported, as well as Advanced Optimus, which allows for intelligent switching between maximum frame rates and better on-the-go battery life. Hopefully, once we get our hands on this machine, we can test how well this works in practice.
Asus ROG Zephyrus G14: Early verdict
The Asus ROG Zephyrus G14 is shaping up to be one of the most impressive laptops that debuted at CES 2023, with a thin and light form factor that belies some serious firepower. It has all the bells and whistles of one of the best gaming laptops for this year if it manages to go the distance when its performance is officially put to the test.
And though the AniMe Matrix feature isn't anything practical, it's fun and attention-grabbing enough to be worth investing in. Especially the concept of playing simple games on it — imagine the TikToks!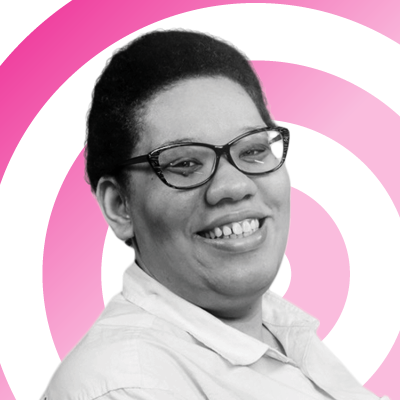 Named by the CTA as a CES 2023 Media Trailblazer, Allisa is a Computing Staff Writer who covers breaking news and rumors in the computing industry, as well as reviews, hands-on previews, featured articles, and the latest deals and trends. In her spare time you can find her chatting it up on her two podcasts, Megaten Marathon and Combo Chain, as well as playing any JRPGs she can get her hands on.