The Cowboy 4 e-bike's latest update showed me the future of travel
The ebike didn't blow me away - but its software did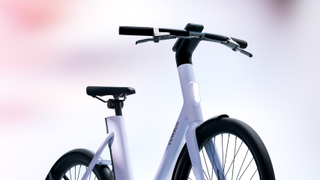 (Image credit: cowboy)
It's a cloudless sunny morning in London's Hyde Park and I'm on the Cowboy 4, which we declared one of our best electric bikes ever when it launched back in 2021. It's gotten even better this year thanks to a comprehensive software update, which has made me totally rethink the future of powered vehicles.
I put a tad more juice into the pedals and the bike responded remarkably quickly, zipping along at pace and immediately taking the load from my legs. I only had to put slightly more effort into a single rotation of the pedals before the bike anticipated my needs and adjusted its power to compensate. The end result is a remarkably easy ride, and I quietly marvelled at how little effort I was putting in without the aid of settings, gears or a handlebar-mounted motorbike-style throttle.
As the rollerbladers, late commuters and pedalo-boat pilots floating on the park's Serpentine lake fell away behind me, Cowboy's chief marketing officer Rich Ascot rode to my left, explaining the intricacies of Cowboy's new AdaptivePower technology.
"The original [Cowboy 4] bike had what we called IntuitivePower, using the aggregate data of all of our riders and providing the power that was most relevant for them, most of the time. But this led to outlier cases. What AdaptivePower does is change in real time; the bike basically thinks for itself. If you're going uphill, or you've got a headwind, or you've got a child on the back, the bike will compensate."
The bike I'm riding is the same basic model as our reviewer tested back in 2021, which ran on the old IntuitivePower system. Now, the bike operates differently, but none of the bike's hardware has changed: it's all been done remotely via a software update, just like an iPhone or Android phone might get a new operating system.
"As long as you're by your bike, you can update it via Bluetooth," said Ascot. "Most of the updates can be done through the airwaves, even our beta testers. We talk to our bikes through the apps, so when you wake up in the morning, we'll tell you if there's an update."
We reach the end of the Serpentine path. Rather than carry on round the rest of the park, we do a u-turn and begin to head back to the coffee shop we started at. Ascot says they're able to do so because, rather than develop their software in-house and purchase a drivetrain or whatever from another company, then stick it on a bike, Cowboy owns the entire tech stack the bike is based on. Every part is designed from the ground-up to talk to each other.
Ascot says the bike "speaks to the idea there are no gears, no buttons, and when people ask 'how does it work?' it's simple: just get on and ride. In order for that to happen, you have to have a lot of stuff going on in the background."
As we head back, we chat more about the similarities between the bike and the iPhone, but I'm thinking it's more like a Tesla. I've never been in a Tesla, so this is my first hands-on experience with an electric-powered vehicle that gets new features via software updates. However, Tesla is constantly rolling out new updates, large and small, that allow existing users to track tire wear or see previews of their dash cams, among other new toys. But changing the way the entire vehicle is powered, and downloading the software that makes it happen to the vehicle as if it were iOS 17? That's a new one on me.
It's only logical that, in a few short years, other vehicles will follow suit and offer significant improvements as a patch or operating system update. Buy a vehicle, and you'll get rolling support, just like you do with other connected purchases like phones or the best smartwatches. When most electric bikes get sold, because all the power is manually adjusted via the console or throttle on your handlebars, your relationship with the manufacturer ends. With Cowboy, Tesla and a handful of other connected vehicles, that's when your relationship with them starts.
Imagine a car that can install parking guidance systems or a bike that can get new anti-theft devices after purchase with an over-the-airwaves update. It's coming down the line, from ultra-premium models to mid-range products, a lot sooner than we might think. However, there's a dark side to connected technology that no tech company likes to address: as much as they can giveth, they can also taketh away.
Of course, no tech company would admit to wanting to remove useful features from a perfectly good device, but it's happened before. We've extensively covered the slow stripping back of Fitbit after Google launched its flagship Pixel Watch, and I'd hate to see potentially useful features, ones that used to be free after the initial point of purchase, arbitrarily locked behind some sort of "Tesla Premium" subscription. But I won't give Musk any ideas.
All this occurred to me after I cycled up the incline leading to Hyde Park's central Magazine coffee shop (which the bike assisted me with amply, as if it read my mind) and swung in to deposit the bike with the PR - and grab a coffee and a croissant on the way out. The future of travel is here, whether we like it or not.
It's only a matter of time before we start installing updates on our cars, bikes, buses, scooters and skateboards (check out our electric scooter vs electric skateboard comparison to see which one's right for you) over the airwaves, making huge changes to how we get around on a day-to-day basis.
Sign up for Black Friday email alerts!
Get the hottest deals available in your inbox plus news, reviews, opinion, analysis and more from the TechRadar team.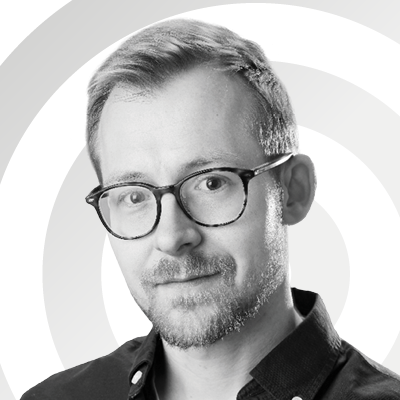 Fitness, Wellness, and Wearables Editor
Matt is TechRadar's expert on all things fitness, wellness and wearable tech. A former staffer at Men's Health, he holds a Master's Degree in journalism from Cardiff and has written for brands like Runner's World, Women's Health, Men's Fitness, LiveScience and Fit&Well on everything fitness tech, exercise, nutrition and mental wellbeing.
Matt's a keen runner, ex-kickboxer, not averse to the odd yoga flow, and insists everyone should stretch every morning. When he's not training or writing about health and fitness, he can be found reading doorstop-thick fantasy books with lots of fictional maps in them.