The Galaxy S23 Ultra is the newest, most premium Android phone that you can buy, at least today. It has the fastest Snapdragon for Galaxy mobile platform, a whopping 200MP camera, and improvements throughout that make it a worthy upgrade. Right? In fact, the Galaxy S23 Ultra is far from the upgrade that specs suggest, and it misses out on some easy opportunities to improve over last year.
Recent benchmarks show that the Galaxy S23 Ultra could be the fastest Android phone yet. That's thanks to the special Snapdragon 8 Gen 2 for Galaxy chipset provided by Qualcomm. The Snapdragon inside the Galaxy S23 family is the fastest around, even faster than the OnePlus 11, which uses the same Gen 2 platform, but lacks the 'for Galaxy' designation.
What does being 'for Galaxy' get you? Not very much, it turns out. Inside the Snapdragon CPU are eight processing cores. The largest of these, the so-called ARM Cortex X-3 core, is five percent faster on a Galaxy phone. One core. Five percent.
That's it. That's the big advantage the Galaxy S23 has over other phones with the same generation of Qualcomm chips. Samsung gets an extra five percent on the fastest core. Is that a noticeable difference? Don't make me laugh. The only way you would ever notice that the Galaxy S23 is faster is if you ran it through benchmarking software.
Phone performance is not a number, and if it were, the difference between the best and the second best would be a fraction of a fraction. Besides, there is more to the phone experience than benchmarks can tell us. Samsung is overhyping its special overclocked chip, even though the advantage it offers is nearly invisible.
The 200MP camera sensor isn't really bigger
Besides the new Qualcomm chipset, the other major upgrade on the Galaxy S23 Ultra is the new 200MP Samsung ISOCELL HP2 sensor. Last year's sensor was only 108MP, and the iPhone 14 Pro can only manage a paltry 48MP. There's no way a 48MP sensor can compete with a massive 200MP monster, right?
In fact, the sensor on the iPhone 14 Pro is the same size as the sensor on the Galaxy S23 Ultra, if not a tiny bit larger. The pixels themselves are very different, but the sensor inside the phone takes up the same space.
On the iPhone 14 Pro, you get a sensor with very large pixels. The 48MP sensor usually creates an image that is 12MP, so what actually happens is that every four pixels works together to create one final image pixel.
The Samsung camera performs a similar task, but instead has 16 pixels working together. Which one is better? The answer isn't as simple as counting pixels.
Think of collecting rain water. A sensor pixel collecting light is like a bucket collecting rain. If you want to collect rain in a patch of land, should you use 48 larger buckets, or 200 smaller buckets? It's a complicated question that relies on many more factors than just the number of buckets, and it's the same for counting megapixels.
Samsung's 200MP sensor is a technological feat, but it isn't a major change. The best camera phones all have under three-quarters of an inch of internal space to give a camera sensor. That's a tiny amount of land for those buckets to collect rain.
Samsung's new sensor isn't gathering a larger area of light, which would likely equal a major improvement. The biggest improvements in image quality come with an increase in sensor size, whether it's a camera phone or a digital camera. Instead, Samsung aims to improve the way that light is collected within the same tiny space.
Exactly the improvements I'd predict, unfortunately
If you'd asked me at the beginning of 2022 what upgrades we'll see on 2023's Galaxy S23 Ultra, I would have guessed an improved camera and a faster chipset. If I have to guess now what upgrades the Galaxy S24 Ultra will offer, I'd say it will have a faster chipset, and probably better cameras.
In other words, all of the things that are already great about this phone are going to get better. You know what isn't going to get better? Battery life. For three generations, Samsung has stuck with the same size battery on this phone, a 5,000 mAh cell. The other Galaxy S23 phones got an upgrade over last year, but the Galaxy S23 Ultra stayed the same.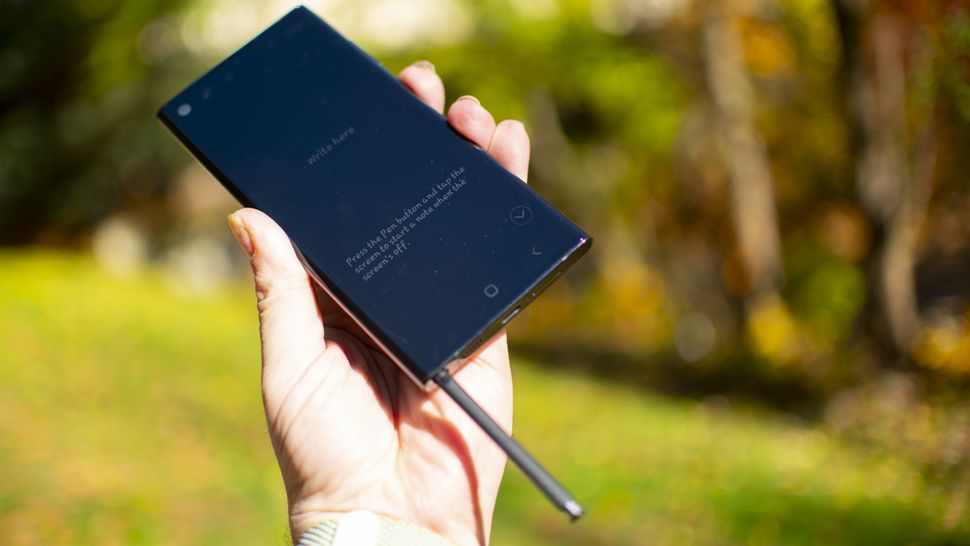 Gee, I wonder how Samsung could enlarge the battery without making the phone bigger. Is there anything internal that could be removed? Possibly the S Pen is a waste of valuable battery space? I know that when I carried a Galaxy S21 Ultra I ran out of battery far more often than I used my S Pen, and the battery hasn't gotten bigger since that device.
If I can't have a bigger battery, can I at least get faster charging? Samsung made the leap from 25W to 45W charging between the Galaxy S21 Ultra and the S22 Ultra. This year we just got the same as last year's model.
While OnePlus is offering fast charging, self-healing batteries on the OnePlus 11 that may persevere up to four years or more, Samsung is giving us the same size, with the same slower charging as last year. It's time for a battery improvement all around.
Falling behind in Wi-Fi and satellites
One area where Samsung fell surprisingly behind is in wireless communications. The Galaxy S23 Ultra can handle all of the wireless bands from your major cellular carrier, that's not a problem. It can also manage Wi-Fi 6E, if you have a router that can pull off the better connection.
The OnePlus 11, on the other hand, comes ready for Wi-Fi 7 when the equipment starts to land in stores. Like past Wi-Fi rollouts, router manufacturers are jumping the gun and releasing Wi-Fi 7 devices before the standard is totally 100% complete. So, it's a bit early to ask for the feature. That's why it's even more impressive to find iWi-Fi 7 included on the OnePlus phone.
What about satellites? We'd heard strong hints that Samsung would have some sort of satellite communication ready for the Galaxy S23. The Qualcomm Snapdragon 8 Gen 2 chipset inside will eventually be capable of talking to low-earth orbit satellite constellations. Qualcomm told us that those satellite features wouldn't come to the first Gen 2 phones to arrive, but we'd heard rumors that Samsung had a different solution planned.
Nothing materialized. No emergency SOS via satellite, like Apple is using. No non-terrestrial networking chip like you'll find in the next Motorola Defy built with Bullitt Group. No satellite comms at all.
Is this an important omission? I'm not sure yet how much I'll use consumer-friendly satellite messaging. That is, the kind that doesn't initiate a helicopter rescue as soon as I send a text. I'd like to try texting from a hiking trail or other places I'm used to being out-of-range before I pass judgment.
Looking back at the upgrades Samsung touted for the Galaxy S23 Ultra, they seemed impressive at first, but quickly deflated. The Snapdragon processor gets a bump over rivals that is less than minor. The camera sensor size is unchanged, no matter what new story the numbers are trying to tell.
Next year, I'd love to see Samsung focus on substantive changes, like a larger battery and advanced communications, that will really make the experience better. I don't need fractional changes that are only apparent on a spreadsheet.