Apple needs to fold the iPhone and forget about Glasses
Apple needs to bend with the times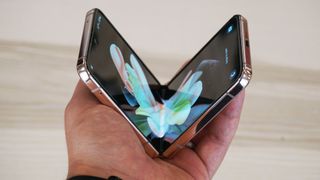 (Image credit: Future / Alex Walker-Todd)
I was terribly disappointed, though not surprised, to hear that the rumored Apple Glasses had been delayed indefinitely. This doesn't mean Apple Glasses are canceled, it just means we probably won't see them at WWDC mid-year, or on sale for the holidays. Now, I guess Apple will have to make a foldable iPhone. In fact, if I were a betting man, I'd say canceling glasses makes an iPhone Flip a sure thing.
I am sure that the future of phones will be on our faces. Every Black Mirror episode involving wearable glasses, implanted eyeball technology, and whatever other augmented reality state technology can offer, I'm sure that is the future. It makes too much sense.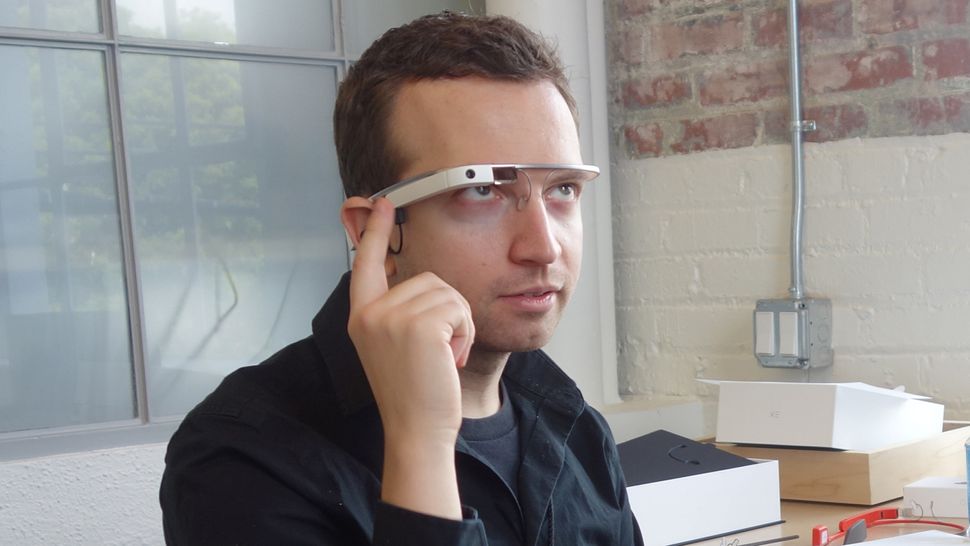 Since the dawn of the iPhone, the smartphone world has been battling the limitations of the form factor. It's no coincidence that phones have been steadily growing in size. The smartphone and all its connectivity unlock the entire world from your pocket. How can you contain the world in a six-inch display?
You cannot. If we truly want to unlock the potential of mobile technology, we must expand its scope to the horizon. A smartphone is limited to its tiny shape and its small display. Glasses make everything a screen, without needing to hold anything in your hand.
When AR glasses are finally done right, the smartphone is going to seem quaint by comparison. Kids will marvel at people using smartphones in old movies the way we marvel at gigantic old cathode ray tube TV sets. They will seem at once too big and too small, and entirely unsuited for the future.
No Apple Glasses because AR isn't ready for the world
It seems clear that Apple pulled the brakes on its Glasses plans because AR glasses, in general, are not ready. They have yet to be done right. Apple is not a newcomer to most markets. It doesn't rush to release the first of anything. It waits until it can do a product right.
What will Apple Glasses done right look like? I'd expect a near-seamless blending of the real world and the computer generated. There are so many pieces to the puzzle to make that happen, and then extend that reality into useful features that can supplant a smartphone.
It seemed overly optimistic to believe that Apple could have such a product ready without us hearing much more about the components necessary to build it. We will, for instance, see the lenses first from whatever company is making them. We will see software applications for games, social connectivity, and productivity in the augmented world that Glasses will create.
We will get much more of a hint about this future before Apple launches a product anyone can buy. Apple is good at keeping its hardware a secret, but this isn't a new phone or some new desktop machine. This is an entire ecosystem that will rely on a world of support to make it run.
A secret Apple project causes an Apple brain drain
One way that Apple keeps its project a secret is by pulling talent from its existing teams. This keeps job openings from giving away big secrets. If Apple suddenly started hiring people with augmented reality product development and marketing experience, we would have a very good idea about what was coming.
Instead, it pulls from existing teams, and these teams often work in silo environments to aid in secrecy. Of course, when a project throttles down, as it seems Glasses have slowed in development, that could mean that talent is coming back.
In other words, if it seemed that the iPhones or the Mac products have stalled a bit in terms of innovation recently, that could be because those teams were drained of talent, pulled to work on secret projects like Apple Glasses or a rumored Apple Car. If the Glasses are not a priority for this year, it makes sense that more resources would be coming back to products that will actually see a launch day.
This brings us back to the iPhone. The iPhone has been stagnant for some time. The design has been mostly unchanged, and what changes we've seen include the questionable Dynamic Island and a massive new camera bump. Features have stalled, and this year's big addition is emergency satellite SOS services. The big new feature is one buyers hope they will never use.
Bending an iPhone might be easier than improving iOS
Frankly, there isn't much more room for Apple to grow the iPhone. The pieces can all get faster, better, and stronger. They won't be much different from what we have today. I'd love to see some dramatic improvements to the interface and software design.
There was a time when iOS was simpler and more elegant than Google's kludgy Android. Those times are long gone, and all of the best Androids besides Samsung are hewing closer to Google's Android 13 design, as you find on the Pixel 7.
Certainly, Glasses required a massive amount of talent in interface design. Now that Glasses are a distant possibility, it would be great to see more muscle behind improving the look and feel of every Apple device interface.
Let's be real: software is hard. If software design was easy, Apple would never have unseated BlackBerry, Microsoft's Windows Mobile, and Palm OS in the first place. It is incredibly rare and difficult for software design to be so good that it shakes up an industry. It is much more common to see hardware innovation.
Today's biggest hardware innovation is foldable screens. Folding screens are here. Folding screens are good. They are more durable than before, water resistant, stylus-enabled, and high-performing.
Yes, there is a crease, but it is not unpleasant. It's not like the iPhone is unblemished perfection. There are antenna gaps and speaker holes on the iPhone. Compromises must be made in the name of physics.
Without Apple Glasses, focus remains on the iPhone 15
When it seemed like Apple was launching Glasses this year, the iPhone started to fade in importance. We're years away from mainstream Glasses adoption, but once the next game-changing technology is introduced, it will be hard to get too excited about innovation on the outgoing idea.
That changes now that Apple Glasses are indefinitely delayed. The iPhone 15 is once again Apple's most important upcoming product for 2023.
The iPhone isn't outgoing, it is here to stay and support the company and its fans. It needs to remain relevant to drive competition and keep the market fresh. It can't just be the best of what's around now, it needs to be the best of what's coming.
What's coming are more folding phones, and then phones that bend even further. What isn't coming is Apple Glasses, and the face-based wearable revolution, at least not any time soon. If Apple is putting aside the Glasses, I would bet that it will shift to focus on folding phones. There is room in the smartphone world for growth and innovation, but to get there Apple needs to bend.
Sign up to receive daily breaking news, reviews, opinion, analysis, deals and more from the world of tech.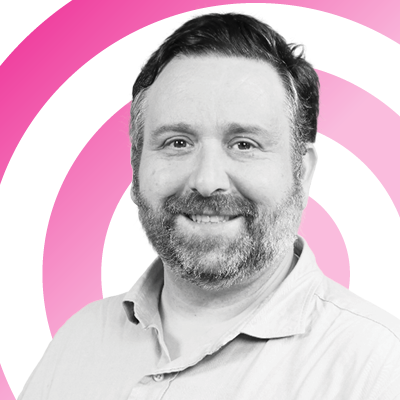 Phil Berne is a preeminent voice in consumer electronics reviews, having reviewed his first device (the Sony D-EJ01 Discman) more than 20 years ago for eTown.com. He has been writing about phones and mobile technology, since before the iPhone, for a variety of sites including PCMag, infoSync, PhoneScoop, and Slashgear. He holds an M.A. in Cultural Theory from Carnegie Mellon University.
Phil was the internal reviewer for Samsung Mobile, writing opinions and review predictions about top secret new devices months before launch. He left in 2017. He worked at an Apple Store near Boston, MA, at the height of iPod popularity. He has been a High School English teacher at Title I schools, and is a certified Lifeguard. His passion is smartphones and wearables, and he is sure that the next big thing will be phones we wear on our faces.