Turbo trainers vs exercise bikes – which is right for you?
Indoor cycling is booming. But are you better using your own bike and a turbo trainer or a standalone smart bike?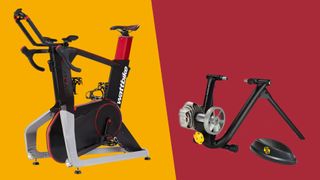 (Image credit: WattBike; Saris)
Indoor cycling has come a long way since the early days when riders used to mount their bikes on unstable rollers and stared at the wall for hours as they trained. Nowadays, smart turbo trainers and connected exercise bikes offer a more enjoyable cycling experience indoors – albeit very different from each other. Which one should you get?
Not just a replacement for getting outside, indoor cycling actually has several distinct training benefits over hitting the open road. First, it's more efficient, unlike dodging in and out of traffic; and secondly, an hour on a turbo or smart bike always provides a complete hour of structured training.
Better still, it's easier to achieve some types of workout indoors, such as the sort of repeated high-intensity efforts that would normally leave you swerving all over the tarmac. Third, thanks to both virtual classes and the gamification of training, it's easy to stay motivated, especially when the weather outside is grim.
Of course, to give any of this a go, you're either going to need your bike and a matching turbo trainer or one of the latest generation of smart indoor bikes. But what are the benefits of each style?
The benefits (and drawbacks) of turbo trainers
Coming in wheel-on or direct-mount styles, you take your regular bike and either drop the rear wheel onto the turbo trainer's drum (wheel-on) or remove it and bolt the bike directly onto the device (direct-mount). Many modern turbos can connect to training apps directly, providing structured workouts controllable from your phone or tablet.
Some smart trainers can simulate the feeling of riding up gradients of over 20% along with the sensation of freewheeling back down. Not only that, but they can often stimulate different road types, too, making it feel like you're riding the Paris–Roubaix without ever leaving your pain cave.
Should you have a smart TV at home – and enough space to have a road bike mounted on a turbo in front of it – you can stream workouts that feel almost real or get lost in the virtual worlds of Watopia (Zwift's virtual world), which, according to its users, is almost as rewarding as riding in a group in real life.
Using your own bike, the main benefit of turbo trainers is that you'll instantly feel at home on the saddle, as technically, you're riding the same bike indoors as you do outdoors. They are also quiet thanks to the magnetic resistance and lack of chains etc. The flip side of this is that your drivetrain and tires (wheel-on models) will wear as you pedal, while bikes can also be surprisingly sensitive when sweated over.
Also, the state of your bike can affect the level of noise they generate, and a badly maintained bike can be surprisingly creaky. There's also the fact that you'll need to set everything up each time you use it. Mounting the bike doesn't take too long; it's nevertheless the type of minor hassle that can sap your resolve when it comes to ducking out of a planned session.
Yet while it's nice to always have a bike set up and ready to go, not all of us have limitless space. In this respect, turbo trainers score highly for portability and storage. With most folding down to a size that'll slide under a bed, dedicated bike racers will also appreciate the ability to transport them to events for a pro-style warm-up.
Look out for big names like Tacx, Wahoo, or Elite, all of which create products that do an excellent job of bringing the feel of the open road into your living room or garage. For those wanting to track their progress, models with in-built power sensors will also give you direct insight into your changing performance.
The benefits (and drawbacks) smart exercise bikes
The boom in spinning and indoor cycling has seen everyone, from celebrities to pro football teams adding indoor riding to their workout routines. There are lots of static bikes available, from simple models that use magnetic resistance to sophisticated spin bikes from the likes of Peloton, but if you're looking for a truly dynamic experience, then you'll need a smart bike.
All indoor bikes have the benefit of being always ready to go after the initial setup, making them much less hassle to use daily than a turbo trainer. They're surprisingly quiet, and wear is almost a non-issue. What sets smart bikes apart, however, is their ability to change the resistance level automatically and in real-time based on data from a connected app, giving you a more realistic riding experience that adapts on the fly to suit your needs.
Smart bikes from brands including Wattbike, Stages and Wahoo range from $2,600 / £2,000 / AU$3,500 for an entry-level model up to $4,000 / £3,200 / AU$5,000 for the latest top-end version. These bikes feature instant resistance adjustment, simulated gearing, power measurement, and (in the case of the Wattbike Atom) pedalling efficiency analysis. Basically, everything you'd expect from a high-end turbo – and then some.
Providing enough training insight to make them a hit with pro athletes, those a few rungs down the athletic career ladder will appreciate the ability to easily run through complex workouts or combine exercise with play on virtual racing apps like Zwift.
Spin bikes might look similar to smart bikes, but have quite different features. For a start, most don't have the same level of smart integration, instead requiring the user to dial in the level of resistance they require. Often using a fixed gear and a large, heavy flywheel, this combination means you have to pedal continuously, a trait that can feel odd at first but helps create flexibility and strength in the legs. However, they don't provide the same dynamic changes in resistance as a smart bike.
Smart bikes are ideally suited to those who want to bring the gym experience home with them. At the same time, anyone that wants to keep their regular bike for cycling outdoors, or who doesn't have a bike to start with, will also be well-served – assuming they've got the funds and space required to accommodate their larger size and cost.
Turbo trainers vs exercise bikes: Which is best?
Turbo trainers are ideal for pros and people who prefer to ride their own bikes. Admittedly, it's a bit of a faff to set the bike up every time you want to ride, and you might also have to clean the frame a bit to ensure dirt doesn't get everywhere in the house, but in return, you'll be able to virtually participate in any major race around the world using your bike – nothing beats that feeling!
Exercise bikes are more accessible, and designed to be used for indoor training, meaning you don't have to calibrate or clean them before you use them. They are often more comfortable to ride and offer plenty customisation options for riders, allowing you to tailor the riding experience to your liking.
Get daily insight, inspiration and deals in your inbox
Get the hottest deals available in your inbox plus news, reviews, opinion, analysis and more from the TechRadar team.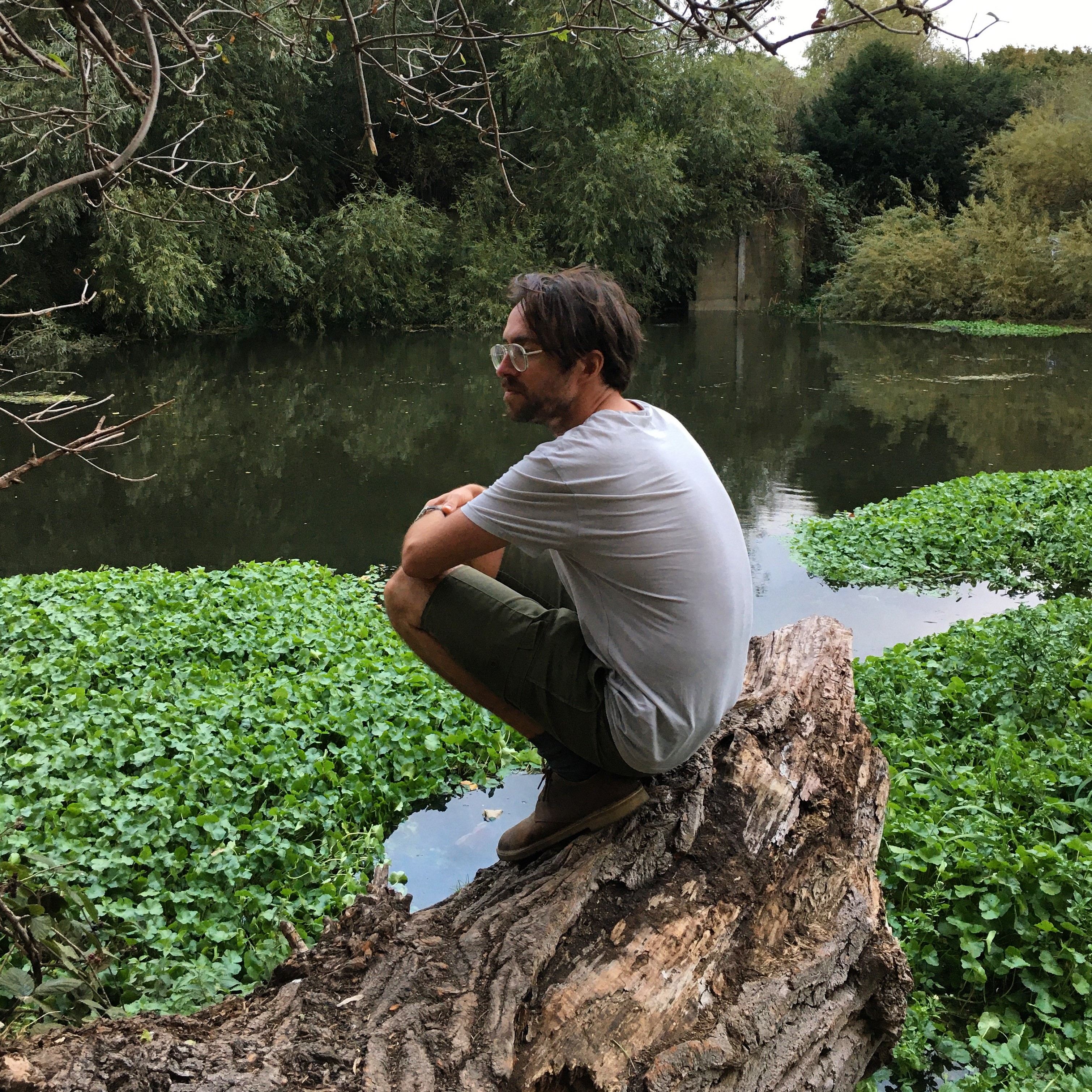 Former magazine editor and freelance writer Joseph Delves has written for publications including Lonely Planet, Cyclist, Rouleur, and FACT mag. A fan of various outdoor pursuits from hiking and climbing to swimming and cycling, he's produced several hundred well-received reviews and a few somewhat less popular short stories. With a lax attitude to both training and reading instruction manuals, he's a firm believer that technology should always make life easier and ideally more fun too.