This Comcast app turns your Roku into a cable box
But Comcast will charge once the beta is over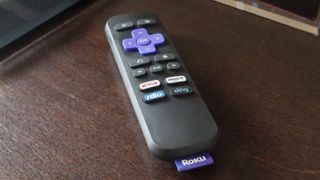 Update: Planning on using your Roku as your primary box going forward? Great. Using your Roku as a second box after the beta comes to an end, however, is going to cost you.
According to the beta app's FAQ page, using the Roku app for Xfinity content will incur a monthly fee for those who don't use the set-top streamer as a primary cable box once the beta period concludes: "on conclusion of the trial, you will be informed of the charges that will apply for connecting this device with your XFINITY TV service." This primarily refers a $9.95 "additional outlet fee" for those who add extra devices to its service.
However, a Comcast representative tells us customers who opt to use their Roku on their primary device will not be charged that fee, as it's company policy that the first outlet is included in an Xfinity TV subscription, and instead receive a $2.50 credit for providing their own cable box.
Those who use the Roku app on any secondary outlets will be charged a $9.95 fee, but also remain eligible for the $2.50 credit.
All that said, the secondary outlet fees are waived during the app's beta period and users will have the chance to opt in to any applicable fees when the app is formally released later this year.
Original story below:
Comcast's Xfinity TV service has launched a beta for its upcoming Roku app, allowing Xfinity subscribers to watch their favorite cable shows on the set-top box.
The app is still undergoing testing with a complete launch planned for later this year, but interested users can give it a whirl for themselves by downloading it from the Roku Channel Store.
Through the Xfinity TV Roku app, users can stream live TV through their set-top, as well as access their On Demand library and watch cloud DVR recordings.
The app does have limitations - such as being unable to rent or play back previously purchased programs - but Xfinity claims those features and more are to come as the beta progresses.
What else do I need?
In addition to a Roku system and an Xfinity TV & Internet/Stream TV subscription, users will also need a Comcast-provided TV box and a compatible IP gateway for their home.
Rokus models ranging from the Roku 4 to the Roku Express are supported, with Xfinity detailing the entire rundown of compatible products on the beta app's FAQ. Comcast also states that additional Roku devices will be added over the course of the beta leading up to the official launch.
Cable-cutters may disappointed that Xfinity TV on their Roku means signing up for Comcast's service, though alternatives like , and AT&T's provide the option to stream live television cable-free.
Sign up to receive daily breaking news, reviews, opinion, analysis, deals and more from the world of tech.
Parker Wilhelm is a freelance writer for TechRadar. He likes to tinker in Photoshop and talk people's ears off about Persona 4.