The Leica Q3 is here – and it's definitely the Leica I'd buy if I was rich
Leica's third-generation street shooter is a comprehensive upgrade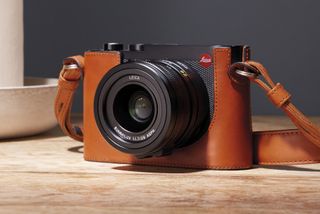 (Image credit: Leica)
Leica's third-generation premium compact camera has landed in the form of the fixed-lens Leica Q3, and it might just be Leica's most compelling camera to date.
The successor to the Leica Q2, the Q3 stays true to the rangefinder specialist's minimalist heritage, but sports some of the most advanced features for photo and video I've seen in a Leica camera.
It's a comprehensive upgrade, with new and updated features too plentiful to unpack here. Highlights include its full-frame 60.3MP sensor, 8K video and tilt-touchscreen – which is a first for Leica in its digital compacts lineup. On paper, the Q3 sets the bar for premium compact cameras – let's take a look at why.
Leica's most versatile sensor yet
60.3MP full-frame sensor
'Digital zoom' extends the 28mm f/1.7 lens to 90mm
Electronic image stabilization
ISO 50-100,000
The 60.3MP full-frame sensor originally found in the Leica M11 has made its way into the Q3, which could be cause for trepidation given how unforgiving that lens is with focusing errors or camera shake. I'd have loved the Q3 to feature in-body image stabilization, however it only has electronic and optical stablization. Hopefully it still goes some way to mitigating camera shake, and I'll find out during a full review of the camera.
Leica Q3 release date and price
The Leica Q3 has a list price of $5,995 / £5,300 (that's about AU$9,800 pricing for Australia) and is available at the end of May 2023. I expected the price to be a little higher considering the comprehensive improvements on board, and given that the Q2 still retails for $5,795 / £5,100 / AU$9,290.
Not that it matters to those with their wallet ready to acquire a Q3 – who aren't exactly counting pennies – but that list price is relatively good value… for a Leica. For example, the Leica M11 costs around 50% more for the body only, before you factor in the cost of what is also a very expensive lens.
An M11 and similar 28mm lens together would cost more than double the price of a Q3. Furthermore, the Leica Q3 is generally more feature-rich than the M11, and so it represents better value.
The 9,520 x 6,336 pixel resolution amounts to a whopping 13 million more pixels in this third-gen fixed-lens street shooter than in its predecessor, and make it the most versatile camera in the series yet.
A 'digital zoom' can be applied at the touch of a button, which effectively crops into the frame, jumping between extended focal lengths from the fixed 28mm to cover 35mm, 50mm, 75mm and 90mm settings. The Q2 maxes out at the 75mm setting because it has fewer pixels, plus the like-for-like digital zoom settings are higher-resolution in the Q3 – a double win for the Q3. And while it may appear limited, the Q3's fixed 28mm f/1.7 lens is actually rather versatile when combined with the high-resolution sensor.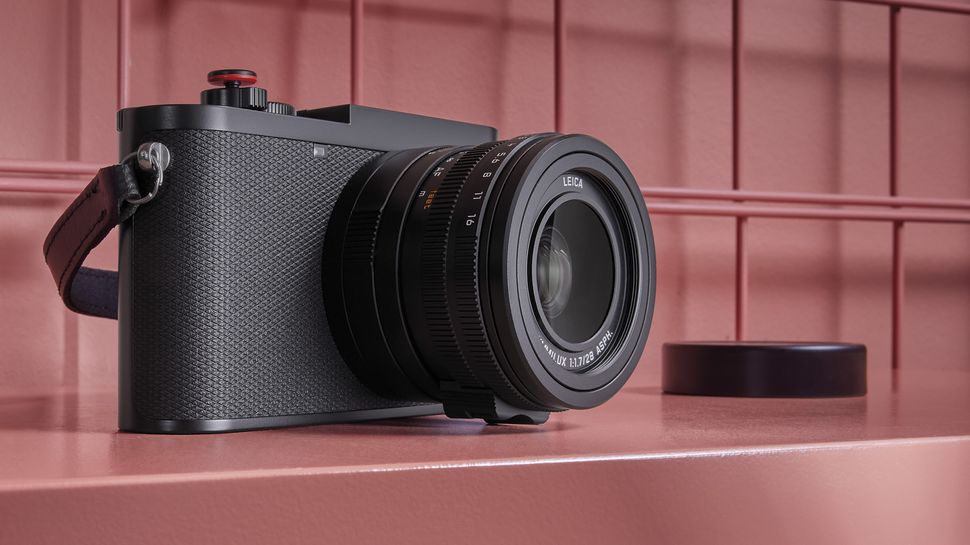 When shooting at the uncropped wide angle 28mm focal length, the full 60.3MP resolution can be reduced to 36.5MP or 18.6MP, and by doing so the performance of the camera is improved. For instance, the max burst rate in the continuous drive mode can be bolstered up to 15fps.
We still have the super-sharp Summilux 28mm f/1.7 ASPH lens as found on the Q2, with 11.8-inch / 30cm minimum focus distance that can be reduced to 6.7-inch / 17cm in the macro setting. If you choose the macro setting, open up the aperture fully and crop into frame using one of the more telephoto settings, then it's possible to get a reasonable macro effect. The sensor and lens are one heck of a partnership.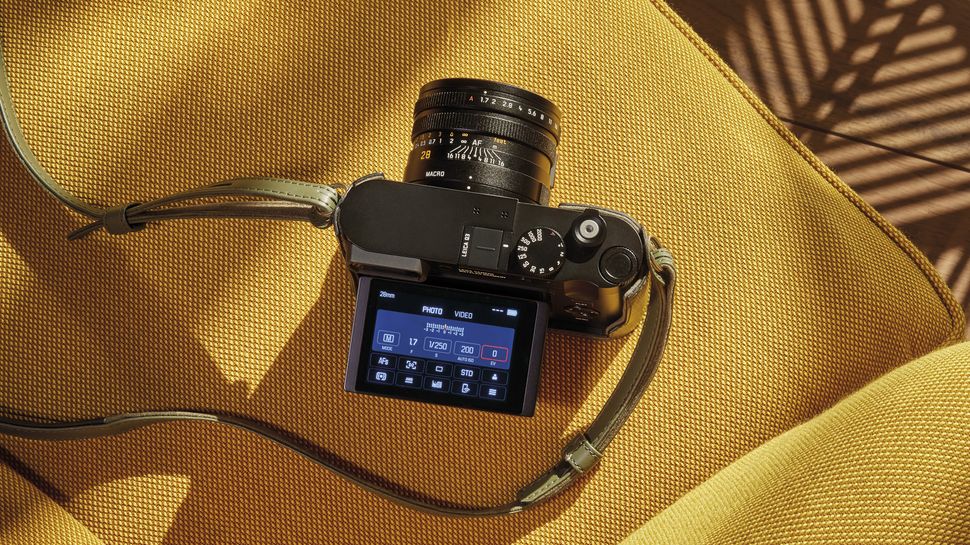 Traditional compact with a modern twist
8K video is double the Q2's video resolution
Improved phase-detection autofocus
Tilt-touchscreen is a first
Optional wireless charging grip
High-resolution video and a 315-point hybrid phase detection autofocus aren't necessarily what you'd expect to be hearing about when considering a traditional Leica camera, but the Q3 is a classic minimalist camera with some serious power under the hood.
Video is not something that Leica-ites are known for, either, but that doesn't stop Leica from kitting out the Q3 with some serious video grunt that includes 8K / 30p and ProRes RAW format recording.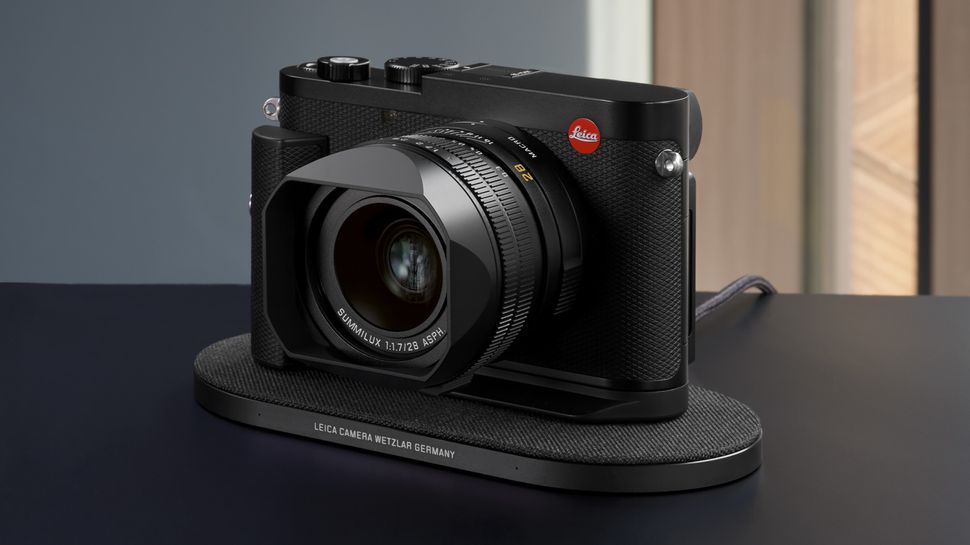 Battery life is a rather modest 350 shots, but the Q3 presents multiple options for charging the battery, including wireless charging using a new (and optional extra) 10W Charging Pad, in addition to USB-C which is also new this time around. The charging pad is a bit like an electric toothbrush dock, which isn't exactly groundbreaking, but name me another camera (as distinct from a smartphone) that offers such a feature.
Saving the most radical (for Leica) till last, is the new touchscreen design – it tilts! At the rumor stage, I wrote about how this anticipated tilt-screen is a big bonus for street photography because it makes waist-level shooting all the easier. The resolution has also been upped to 1.84m dots, as has the EVF resolution, to a very decent 5.76m dots with 120fps refresh rate. These are all notable and well received updates to what was already a decent Leica Q2.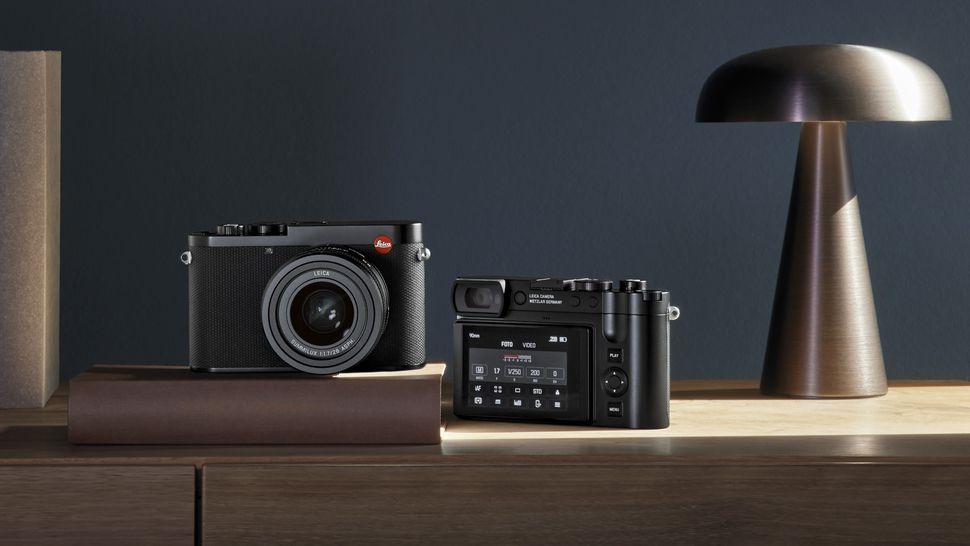 First impressions
At 743g with battery included, and a depth of 92mm from the rear of the camera to the front of the lens, you won't be sliding the Leica Q3 into a pocket. But it is everything a premium compact camera should be: powerful, weather-sealed (IP-52 certified), feature-rich, and with a versatile sensor and fixed lens pairing. It's also Leica's most compelling camera ever and – while a serious investment – is reasonable value… in Leica's world. I'm super-excited to share an in-depth review with you soon.
Sign up to receive daily breaking news, reviews, opinion, analysis, deals and more from the world of tech.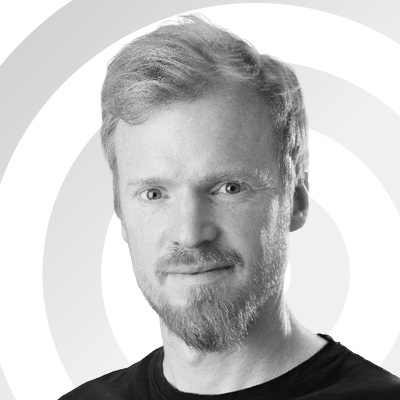 Tim is the Cameras editor at TechRadar. He has enjoyed more than 15 years in the photo video industry with most of those in the world of tech journalism. During his time as Deputy Technical Editor with Amateur Photographer, as a freelancer and consequently editor at Tech Radar, Tim has developed a deeply technical knowledge and practical experience with cameras, educating others through news, reviews and features. He's also worked in video production for Studio 44 with clients including Canon, and volunteers his spare time to consult a non-profit, diverse stories team based in Nairobi. Tim is curious, a keen creative, avid footballer and runner, and moderate flat white drinker who has lived in Kenya and believes we have much to enjoy and learn from each other.