Best SIM-only plans in Australia (December 2023)
The best SIM-only mobile plans to suit every need and budget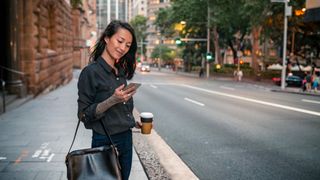 (Image credit: Getty Images)
A SIM-only plan could be right for you if you already own a phone you're happy with, or you're looking to buy your next mobile phone outright. Put simply, a SIM-only plan doesn't lock you into paying off a handset – it just offers you data, calls and text messages.
On this page, we're specifically looking at postpaid SIM-only plans, which means you pay your bill once a month at the end of your billing cycle. That's different to prepaid plans, which you pay for before you start using it. We have an in-depth guide to the best prepaid mobile plans in Australia if you're looking for recommendations.
For postpaid, we've found that the best SIM-only plans aren't available directly from Telstra, Optus or Vodafone, but rather come from resellers known as mobile virtual network operators (MVNOs). MVNOs are smaller telcos which don't own the infrastructure they use to provide your mobile service – they buy access from the big three, and then resell it onto you, often at a much cheaper price. Well-known MVNOs include Amaysim, Boost Mobile and Belong.
We've compared SIM-only plans from 32 Australian telcos to help you search for a better deal, and made our recommendations on this page. Whether you want something high on data, low on cost, or a perfect middle-ground overall. If you know what you want, jump ahead using the links below:
Noteworthy SIM-only deals for December 2023
We'll get to our best SIM-only recommendations below, but first, we're highlighting a number of ace deals on postpaid and prepaid SIMs. Here are the current offers worth considering before choosing your provider:
Best SIM-only plans: our picks
Best SIM-only plan for most people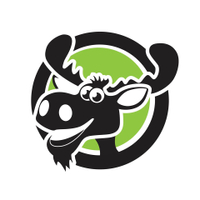 Moose Mobile | 25GB data | No lock-in contract | AU$16p/m (first 12 months, then AU$24p/m)
Moose Mobile is our recommendation for the best SIM-only plan overall because you get an epic discount for your first 12 months, and the data inclusion is plenty for most people. While a few telcos will discount your plan for the first six months, Moose Mobile has extended that out to 12 months, so you'll pay a low price of AU$192 if you stay connected for a year. Moose Mobile gets its coverage from Optus' 4G network, and it's received tons of positive feedback from its users on Product Review.
Total minimum cost is AU$16 | Total cost for first year: AU$192 | Yearly cost after discount: AU$288
Best cheap SIM-only plan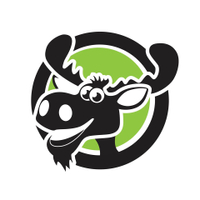 Moose Mobile | 16GB data | No lock-in contract | AU$11p/m (first 6 months, then AU$19p/m)
For a cheap SIM-only plan, Moose Mobile again gets our recommendation. This plan is discounted down to AU$11 a month for your first six months, before the price increases to AU$19 per month ongoing. It now comes with 16GB of data, which is better than the 12GB that used to come on this plan. Coverage is secured from the Optus 4G network, which should be reliable in most parts of Australia.
Total minimum cost is AU$11 | Total cost for first year: AU$180 | Yearly cost after discount: AU$228
Best high data plan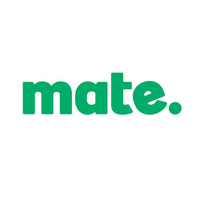 Mate | 120GB data | No lock-in contract | AU$1 first month (then AU$45p/m)
Mate's 5G-ready plan comes with 120GB of data each month, and any unused gigs get rolled over into a data bank which stores up to 500GB – that all helps to make it the best high data plan you can get. Downloads promise to be quick too, with speeds capped at 250Mbps on 4G and 5G. You can get your first month on this plan for AU$1 by entering the code TRYMATE at checkout, after which your plan will increase to AU$45 a month. If you need exceptionally high data, Felix offers unlimited data for AU$35p/m, but speeds are limited to 20Mbps on the Vodafone 4G network.
Total minimum cost is AU$1 | Total cost for first year: AU$496 | Yearly cost after discount: AU$540
Best 5G SIM-only plan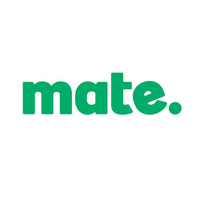 Mate | 32GB data | No lock-in contract | AU$1 first month (then AU$30p/m)
Mate is now offering a 5G trial on some of its cheaper SIM-only plans, and you can try out 5G download speeds for just AU$1. After your first month, this plan will cost you AU$30 each billing. Mate says the 5G trial on this plan is available until August 31, but it's already been extended a few times and we wouldn't be surprised if it happened again. Once it does end, your connectivity will drop to 4G. Mate gets its 5G coverage from parts of Telstra's network. To get your first month for AU$1, use the code TRYMATE at checkout.
Total minimum cost is AU$1 | Total cost for first year: AU$331 | Yearly cost after discount: AU$360
Best SIM-only plan on the Telstra network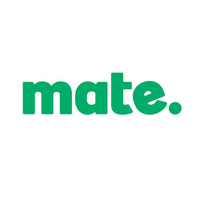 Mate | 22GB data | No lock-in contract | AU$1 first month (then AU$25p/m)
Mate is our recommendation if you want to get on the Telstra network for cheap. You'll get your first month for AU$1, before the plan increases to AU$25 a month. Mate's plans aren't equal to what you'd get directly from Telstra because the majority of MVNOs using its network only secure part of Telstra's coverage. If you want full access to Telstra's network, Boost Mobile is your next best option, but only prepaid plans are available. Lock-in Mate's deal with the promo code TRYMATE.
Total minimum cost is AU$1 | Total cost for first year: AU$276 | Yearly cost after discount: AU$300
• Not the right plan for you? Check out our full comparison of all Telstra mobile plans.
Best SIM-only plan on the Optus network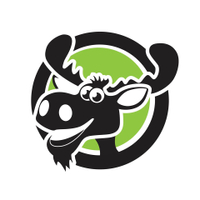 Moose Mobile | 25GB data | No lock-in contract | AU$16p/m (first 12 months, then AU$24p/m)
This plan from Moose Mobile has taken out the best overall SIM-only plan this month, and it's also our choice for the best plan available on the Optus network. When you first sign up, you'll pay just AU$16 a month for 25GB of data, and that discount applies for your first 12 months on the plan, which is pretty unbeatable. This small telco is owned and operated in Queensland, with Australian-based support.
Total minimum cost is AU$16 | Total cost for first year: AU$192 | Yearly cost after discount: AU$288
• Not what you're looking for? See our full comparison of all Optus mobile plans.
Best SIM-only plan on the Vodafone network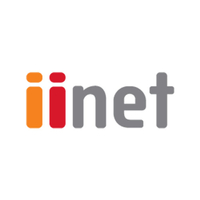 iiNet | 40GB data | No lock-in contract | AU$15p/m (first 6 months, then AU$29.99p/m)
You may know iiNet for its internet plans, but the provider has also moved into the mobile space, and it's offering a great SIM-only deal. The plan is discounted by 50% for your first six months, so you'll initially pay just AU$15 for 40GB of data. It then reverts back to its standard price of AU$30 each billing, which still makes it better value than any of Vodafone's mobile plans. If you don't mind prepaid, you could also consider TPG.
Total minimum cost is AU$15 | Total cost for first year: AU$269.94 | Yearly cost after discount: AU$359.88
• Not what you want? We've also got a full comparison of all Vodafone mobile plans.
How we judge
To select our picks for the best SIM-only plans, our experts consider and weigh the following key aspects:
Data allowance: The average Australian only uses 12GB of data each month on a postpaid plan, so we only recommend plans with 12GB of data at a minimum. Conversely, we generally don't recommend plans with exceptionally high data allowances either, as most Aussies simply won't use that data, so there's no point paying for it.
Included calls and SMS: Most SIM-only plans now come with unlimited talk and text to standard numbers in Australia, so we don't recommend plans without this feature.
Price: Price plays a big part in our decision-making process, and is weighed up alongside the included data allowance. We look for SIM-only plans that come with a good-value cost-per-gigabyte, both before and after any initial discount periods. Speaking of discounts, lots of telcos offer discounts for six months or more when you first sign up, but the ongoing price must also remain competitive in the market to get our recommendation.
Network coverage: Network coverage is our next big consideration when judging SIM-only plans. Regardless of their size, all Australian telcos use either the Telstra, Optus or Vodafone networks to provide their services, so knowing which network a provider uses gives us an idea of what that telco's coverage is like. Telstra has the widest-reaching 4G and 5G coverage in Australia, and Optus trails not too far behind. Vodafone has the smallest network of the big three, but its 5G coverage now reaches 85% of the population in 10 major cities and regions.
Perks: We consider additional perks as nice to have, but they're not a key driver of our best SIM-only plan picks. Some examples of perks include Australian-based support, or the ability to bank any unused data each month. Some providers offer financial perks too, for instance, Woolworths Mobile gives its customers 10% off a grocery shop each month.
Should I go SIM-only?
If you a) want to save some money; b) don't want to be tied into a lengthy contract; c) already own a perfectly fine phone; or d) all of the above, then going SIM-only is a logical choice. In fact, you're probably in one of two situations if your thoughts are turning to a SIM-only mobile plan:
1. You're coming to the end of your contract and your phone is still fighting fit (if not, then head to our best mobile phones deals page to see what plan you can grab alongside a phone). On a good SIM-only plan, you'll wind up paying much less than you are under contract, and you can often stick to a rolling month-to-month arrangement so that if your circumstances change, you can change with them.
2. It's time for a shiny new smartphone and you want to get the best value humanly possible. You'll have to find a few hundred bucks (or thousand at this stage) upfront for the handset, but if you choose a sensible SIM-only plan you'll end up better off at the end of it all. Plus, if you're a commitment-phobe, most SIM-only plans don't require you to sign up for two years of handset repayments, like you would with a normal contract.
What is an MVNO?
A mobile virtual network operator (MVNO) is a telco that does not own the network which it uses to provide mobile services to its customers. Many SIM-only providers are MVNOs, meaning they resell access to the Telstra, Optus or Vodafone networks – usually at much lower prices than the big three will offer themselves.
For this reason, you'll find that we frequently recommend MVNOs for some of the best SIM-only plans in Australia. Some of the major MVNO brands are Amaysim (Optus), Belong (Telstra), Circles.Life (Optus) and Woolworths Mobile (Optus).
What SIM card size do I need?
There are three sizes of SIM card that you can get for your phone, and the one you need will depend on your handset. It's been a while since the traditional, so-called standard SIM (15 x 25mm) has genuinely been the staple in new phones.
Instead, any phone you've bought within the last five or so years is much more likely to require a micro (12 x 15mm) or nano (8.8 x 12.3mm) SIM – the iPhone 5 was Apple's first mobile with a nano SIM, while Samsung began using the smallest size in its Galaxy S6.
Before you purchase your new SIM, double-check the manufacturer's website to see what size you require. And if you're simply not sure, most networks now send out a triple SIM, so you'll get one of each size.
What contract length should I get?
Unlike with a standard post-paid mobile plan, there's a lot more flexibility available when it comes to how long your SIM-only plan will last. Because there are no handset repayments to factor in, 2-year commitments are virtually unheard of here, with the norm now being rolling one-month contracts for ultimate flexibility.
You can occasionally get better prices if you tie yourself in for 12 months. But sticking to one month at a time means that you could effectively hand-pick a new plan to suit you every 30 days or so.
How much data do I need?
Because most SIM-only plans come on a lock-in contract, and you can change your plan up more easily than you could on a lengthier 24- or 36-month contract, it's less crucial to get your data requirements perfect from the start. But if you're considering a contract of any kind, or just put a personal pride on getting things right the first time, we'll help you find the data sweet spot.
Firstly, check your phone to see how much data you've been using to date, and whether you have the tendency to use more than your current allowance every month, or less. This should provide a good estimate of how much a new plan needs, but if you're still unsure, here's some general data-use guidance:
0-5GB: Tiny amounts of data on SIM-only plans could be a blessing or a curse. If you're aiming for a SIM to put in a rarely used phone that will scarcely be away from Wi-Fi then this amount makes some sense. But if you end up with a plan that only has 5GB or less because your head's turned by the incredible price, you could ultimately end up paying more if you continually go over your allowance.
5-15GB: A report published in December 2021 by the Australian Competition and Consumer Commission (ACCC) found that the average mobile user in Australia only uses 11.8GB of data a month, though we suspect that figure may have crept up with more people back to commuting for work. If you use Google Maps while you're out and about, and occasionally stream music and check social media, plans in this bracket will give you enough freedom to safely scroll while you're away from Wi-Fi.
15-50GB: If you like to stream music or videos and download podcasts when you're on 4G or 5G, or you use map apps on a daily basis and generally have a data-intensive lifestyle, this is likely to be the cap you should be looking at. Keeping under 50GB can keep your costs at an affordable point, too.
50-100GB: You're going to have to be a real data-drainer for more than 50GB a month to be necessary. This amount will be helpful if you download apps or other large files on the go, stream in HD, frequently use your phone as a hotspot or work from somewhere that doesn't have Wi-Fi.
100GB-unlimited: 100GB+ plans are for the truly heavy users; let's be frank – if you're using this much per month, you've either got a serious YouTube/TikTok addiction, or you're tethering to your phone as your only internet connection. Unlimited data plans aren't particularly common, with the small MVNO Felix being the only telco to offer a truly unlimited mobile data plan. Felix caps its speeds at 20Mbps, which is still good for streaming video and music. But for most people, unlimited data simply isn't necessary.
The SIM-only plans on this page are checked regularly, so make sure you visit often if you want to get the most up-to-date information on the plans that are currently available.
Sign up for Black Friday email alerts!
Get the hottest deals available in your inbox plus news, reviews, opinion, analysis and more from the TechRadar team.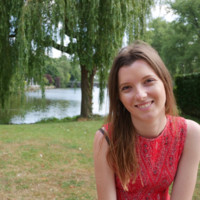 Jasmine Gearie is an ecommerce editor at TechRadar Australia, with a primary focus on helping readers cut through the jargon to find the best mobile and internet plans for their needs. She crunches the numbers to maintain dedicated guides to the latest phones, NBN and broadband plans of all types, and covers the important telco industry news. She also hunts down tech deals on laptops, phones, gaming consoles and more, so readers know where to buy the products they want for the cheapest prices.