Verizon to pay TiVo $250M in patent lawsuit settlement
Future partnerships blooming, too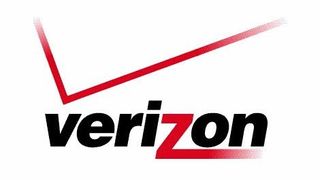 TiVo announced Monday it has reached a patent settlement with Verizon, awarding the DVR maker $250.4 million on top of monthly licensing fees through 2018.
The settlement comes following litigation regarding Verizon's use of features covered by TiVo patents as part of its FiOS service. Those features included simultaneously recording and watching different programs and automatic playback correction to adjust where in a program a video resumes.
"We are pleased to reach an agreement with Verizon which underscores the significant value our distribution partners derive from TiVo's technological innovations and our shareholders derive from our investments in protecting TiVo's intellectual property," said TiVo President and CEO Tom Rogers in a press release.
"We also look forward to working together on a variety of future opportunities as we continue to expand the content choices available to TiVo subscribers.
As with prior settlements, we also benefit by being able to operate our business under license from Verizon and by avoiding future legal expenses that we would have incurred during and after trial.
Furthermore, we believe this settlement positions us well with respect to future enforceability of our patents."
Redbox Instant on the table
While TiVo was the monetary recipient in the settlement, it may well become a benefit to Verizon as well.
As part of the settlement, Verizon won't face any injunctions for its use of the patents, saving both companies from a long and costly legal process.
The two are also exploring future partnerships, including the possibility of making Redbox Instant content available through TiVo.
Redbox Instant was announced earlier this summer as a joint venture to provide streaming video content to Verizon subscribers. The service is still in its alpha testing stage before a launch later this year, and is intended to be a competitor to the likes of Netflix and Amazon Instant.
In the long run, bringing TiVo in on the deal could help out Verizon too, as it could strengthen the service that Verizon is already putting a significant investment into establishing.
Of course, negotiations with TiVo for future partnerships are only just beginning, so it's still too early to predict what shape Redbox Instant will ultimately take.
Via TiVo
Sign up to receive daily breaking news, reviews, opinion, analysis, deals and more from the world of tech.