Superb software doesn't have to cost a fortune - thanks to open source, shareware and ad-supported projects, you can equip your Windows PC with a complete set of essential everyday programs completely free.
We've put the best free Windows software to the test and hand-picked the very best programs for your PC. These are the programs we use ourselves at home, and we hope you enjoy them as much as we do. Don't see your favorites listed? Share your recommendations in the comments below.


Incredibly easy to use, with excellent detection rates. Just set and forget
Each time we update our guide to the best free antivirus software, one security suite stands head and shoulders above the rest. This time it's BitDefender Antivirus Free Edition, which makes protecting your PC from viruses and other malware (including ransomware) as straightforward as possible. You can rely on it to detect and eliminate the latest threats as soon as they appear, with the minimum of fuss.
Review and where to download: BitDefender Antivirus Free Edition

There's no need to pay for Microsoft Office with this superb free suite
WPS Office Free is a great looking free office suite containing powerful tools for word processing, presentations and spreadsheets. It's fully compatible with Microsoft Office file formats, and is packed with attractive templates. Best of all, its components work just like the latest versions of Word, Powerpoint and Excel, so you'll be up and running immediately.
Review and where to download: WPS Office Free

Chrome is fast, flexible and almost infinitely extendable via extensions
The browser wars are as fierce as ever, but Google Chrome takes our top spot thanks to its flexibility, stability and cross-platform support. Its integration with your Google account makes it incredibly easy to carry your favorites and bookmarks between devices, and it supports a huge archive of extensions.
Review and where to download: Google Chrome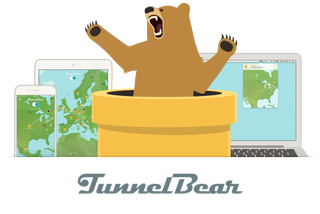 Friendly, fast, and with a great choice of servers, you can trust TunnelBear
TunnelBear makes it easy to protect your identity online and access region-blocked content. Just flick the switch, select an international proxy, and all your online activity will be re-routed.
Review and where to download: TunnelBear

Free music player: MusicBee
The ideal player, streamer and organizer, with smart tagging and optimization
Everything you need for managing a music collection of any size, MusicBee offers smart tagging and hardware optimization for the best possible playback quality. It's also a great choice for streaming internet radio stations and enjoying your favorite podcasts.
Review and where to download: MusicBee

Free photo editor: GIMP
Make your photos look their best with the best free Photoshop alternative
GIMP is packed with smart tools like a clone stamp, healing brush, transformations, smart selections and a host of filters – from the subtle to the creative. There are also dozens of superb user-created plugins to add even more features, and GIMP receives regular updates from its team of volunteer developers.
Review and where to download: GIMP

Foxit Reader reads, creates and converts PDFs, with great file compatibility
View, edit and create PDFs, and convert Microsoft Office files and scanned documents. Foxit Reader's superb feature set is rounded out with annotations, cloud-sharing and security options to protect you from potential security vulnerabilitites.
Review and where to download: Foxit Reader

A free client packed with all the tools music, TV and movie fans could want
Fast and efficient, with a built-in search engine and media player, free torrent client qBittorrent has everything you need for quick, secure downloads. There's automatic prioritization of torrents, torrent creation and IP filtering too, and it's easy to master.
Review and where to download: qBittorrent

Grab videos individually or in batches, and save them in your chosen format
Freemake Video Downloader has over 93 million users worldwide, and it's easy to see why. Not only does it grab videos from all the most popular hosting sites, including YouTube and Vimeo, it also converts and saves them in the right format for your playback device – whether that's a PC, smartphone, tablet or games console. It's simple to use too, and one of the fastest tools around.
Review and where to download: Freemake Video Downloader

Professional video editing software that's within the reach of beginners
Whether you want to make a quick adjustment to a clip recorded on your smartphone or compile high definition footage into a professional-looking movie ready to upload to Vimeo, Lightworks is the tool for you. It's very powerful, and has been used to produce real Hollywood films.
Review and where to download: Lightworks

Free email client: eM Client
Manage multiple inboxes in one place and keep on top of your daily tasks
If you have more than one email account – and most of us do – you probably have to juggle multiple browser tabs when you want to check your messages. A desktop email client helps avoid this hassle by putting all your mailboxes in one central location, and eM Client is the best one around. It's smart, easy to navigate, and supports your calendars as well to help you stay organized.
Review and where to download: eM Client