Lenovo's mobile ambitions may be traveling a rocky, partner-less road
Patents, ownership issues said to derail talks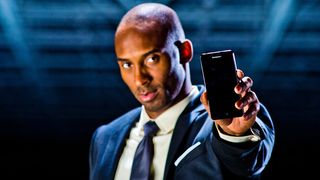 Diving head-first into the smartphone pool apparently isn't easy, even for the world's No. 1 PC maker, and Lenovo appears to have hit a roadblock in its efforts to team up with NEC.
Reuters reported today that talks between Lenovo and the Japanese electronics giant to form a mobile phone joint venture have broken down, according to a source familiar with the discussions.
In early June, Lenovo told shareholders that the company was exploring "a possible joint venture arrangement" with an unnamed entity that many industry insiders believed to be NEC.
After more than six weeks of negotiations, those plans now appear to be scuttled by "disagreements over majority ownership and patents," with Lenovo no closer to seeing its mobile ambitions grow beyond its current offerings.
Other options remain
Once a major player in the Japanese mobile phone market, NEC's market share has slipped to a measly 5 percent in recent years, prompting the company to explore an exit from the business altogether. News of the lack of a Lenovo deal didn't help, either.
Talks between the company's NEC Casio Mobile Communications division and Lenovo have been rumored since earlier this year.
The report noted NEC is exploring options for its own future which could include another partner or shuttering its smartphone division to focus on existing feature phone products.
Lenovo is currently the world's biggest manufacturer of personal computers, despite a recent decline in overall shipments; Lenovo and NEC declined to comment on the Reuter's report.
Check out our review of the latest HP Slate 7 tablet
Sign up to receive daily breaking news, reviews, opinion, analysis, deals and more from the world of tech.