AT&T allowed scammers to charge you for phony services
The telecom will pay $6.8 million to affected customers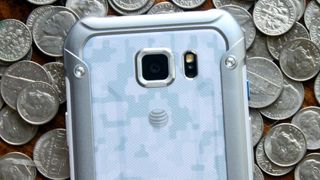 If you're an AT&T customer, you may be getting some money in the mail soon. The Federal Communications Commission (FCC) announced today that an investigation found the telecom guilty of allowing unauthorized third-party charges for fake services.
The FCC's investigation was carried out by the US Drug Enforcement Administration (DEA) during its own investigation of two Ohio-based companies for drug-related crimes and money laundering.
The DEA discovered that some AT&T customers, mostly small businesses, were being charged $9 a month for fake directory services for landline telephones.
"A phone bill should not be a tool for drug traffickers, money launderers, and other unscrupulous third parties to fleece American consumers," said Enforcement Bureau Chief Travis LeBlanc.
"Today's settlement ensures that AT&T customers who were charged for this sham service will get their money back and that all AT&T consumers will enjoy greater protections against unauthorized charges on their phone bills in the future."
What happens now?
Under the terms of the settlement, AT&T will pay $6.8 million to affected customers and a $950,000 fine to the US Treasury. Additionally, AT&T will suspend billing for nearly all third-party products and services for wireline bills and will adopt a process to obtain explicit consent from customers prior to allowing third-party charges. It's worrying these safeguards weren't already in place.
The FCC announcement doesn't mention when affected customers should expect to receive payment. If you're an AT&T customer, you may want to look at your bills since January 2012 to see if you can find any bogus $9 charges you never signed up for.
This isn't the first time AT&T was found guilty of allowing unauthorized third-party charges. In 2014, AT&T agreed to pay $105 million in fines and refunds to wireless customers who were charged for unauthorized third-party subscription and premium text messaging services.
Sign up to receive daily breaking news, reviews, opinion, analysis, deals and more from the world of tech.
Lewis Leong is a freelance writer for TechRadar. He has an unhealthy obsession with headphones and can identify cars simply by listening to their exhaust notes.